"I think we are all so excited to finally get out there."
Millikin University sophomore Jarius Ingram has quite the busy schedule with his academics and as a member of the Big Blue men's basketball team.
A Millikin Presidential Scholar from Decatur, Ill., the biology major has found the move to online classes helpful in balancing his schedule especially with the upcoming 2021 basketball season.
"I actually liked having online schooling as an athlete because there are so many ways that I could tailor my schedule to fit my athletic needs," Ingram said in an interview with the Herald & Review. "If I knew I was going to have heavy practices towards the end of the week or late practices, I could just shift all my work to get it done earlier in the week."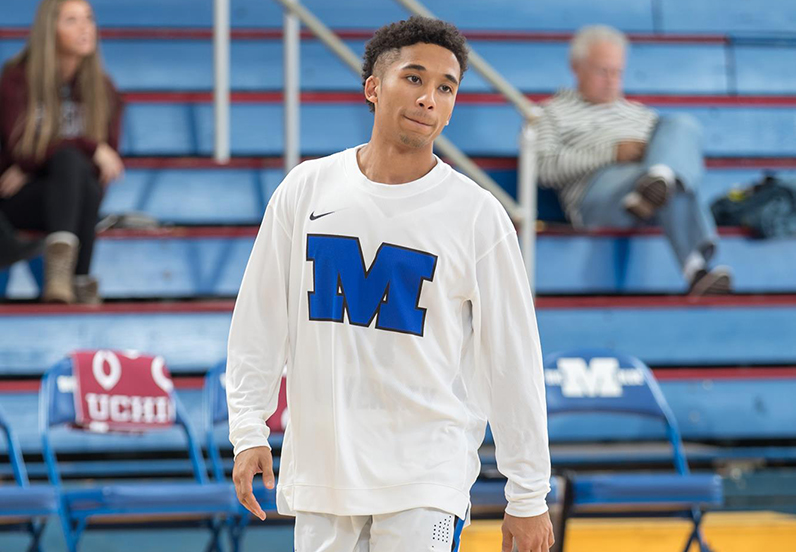 Jarius Ingram
The Big Blue team is preparing for its first game on Jan. 23 against Carthage College and Ingram is focused on earning a starting spot.
"The season is well overdue. I think we are all so excited to finally get out there. We started weights, conditioning and practice basically as soon as we got to campus so I think we have had quite a bit of time to prepare," Ingram said. "You can practice all you want but when it comes to game time that's when you are really tested. Hopefully we are able to traverse that adversity."
For the 2021 season, teams will typically play a home-and-away game against the same College Conference of Illinois and Wisconsin (CCIW) team.
"There is a quick turnaround and it is just a day or two between (games) and so any adjustments we do will have to be on the fly," Ingram said. "If anything, I think it is going to up the intensity because whoever gets the best of the first (game), you know you have minimal turnaround time to get back at them."
Big Blue men's head basketball coach Mark Scherer says he is in confident in Ingram to play an integral part on the team.
"Jarius is a great leader for us and he has gotten much tougher and much stronger since he joined our program," Scherer said. "He's been a real positive influence and he will be a key component either as a starter or a backup. I haven't made the final decision on our point guard spot but I know Jarius is going to play a key role and he will get a lot of minutes for us."
Ingram is looking forward to serving a larger role on the team this season. He kept up his workouts over the holidays at the Decatur Indoor Sports Center (DISC) while practices were stopped.
"Last year, I was kind of in that in-between spot. I got some decent minutes as a freshman, which I'm very grateful for, but as a competitive athlete, I want to be out there on the floor as much as possible. It does a lot for my confidence," Ingram said. "Being able to up my game and showing coaches what I can truly do is going to be a big opportunity for me. I hope I'm able to deliver. I think I've been pretty consistent and I assert myself as a leader and so I can continue to be a positive impact on the team and our season."