New ESS space personifies Performance Learning
Millikin University's new Exercise Science and Sport Pavilion in the building currently known as West Towne Square has been completely transformed thanks to the generosity of dozens of donors and the efforts of countless faculty members, students and volunteers.
The Department of Exercise Science and Sport at Millikin has grown considerably over the years with over 200 students. With the new renovations and equipment, the students can prepare for their careers in one centralized location rather than in the previous eight individual facilities on campus.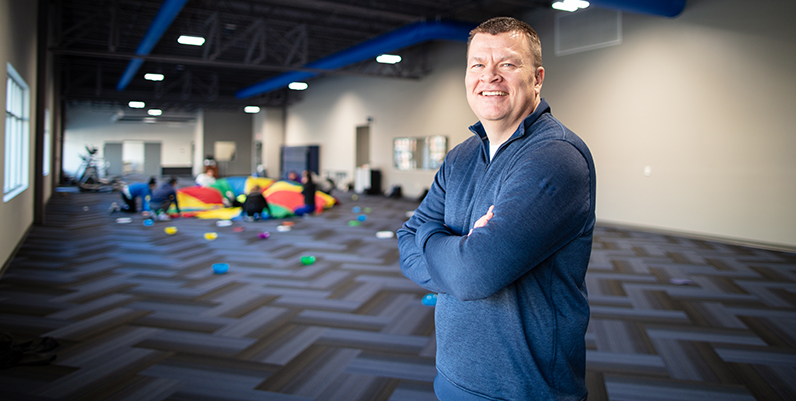 In a recent interview with WAND-TV, Dr. John Storsved, chair of the Department of Exercise Science and Sport and director of Athletic Training, provided details on the updated space and what it provides for students in the program.
"Over the last few years we've seen this grow into a beautiful space and our students are just as excited to use the space to do all the fun things they learn about in class," said Storsved.
The upstairs floor in the building features classrooms and collaborative spaces for learning and training. The floor also includes the BOD POD which is one of the most accurate tests for assessing body fat and lean body mass. The feedback from the BOD POD can be used to measure the client's current health and where the client wants to be in the future.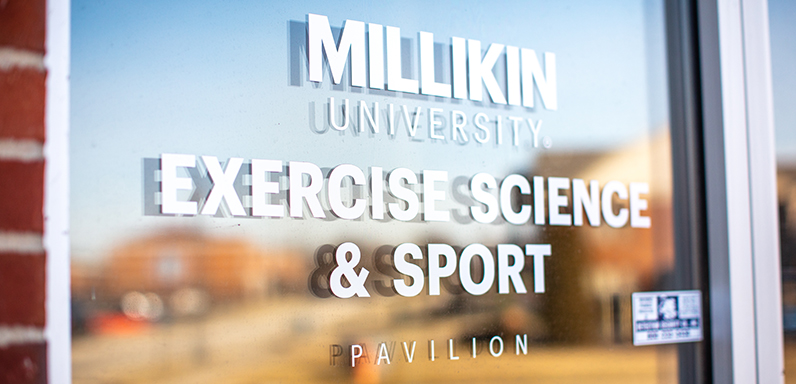 The overall BOD POD assessment takes approximately 10-15 minutes. The first 2-3 minutes are used for imputing demographic data relating to the client, such as name, height and date of birth. Purchase of the BOD POD was made possible by a generous donation from Millikin Trustee Joseph Schrodt M.D.
"This space is a perfect fit for the Department of Exercise Science and Sport, a program that personifies Millikin's investment in Performance Learning," Storsved said in a recent article from the Millikin Magazine. "All four ESS majors are disciplines of doing. Each course includes lab activities, learning goals and objectives."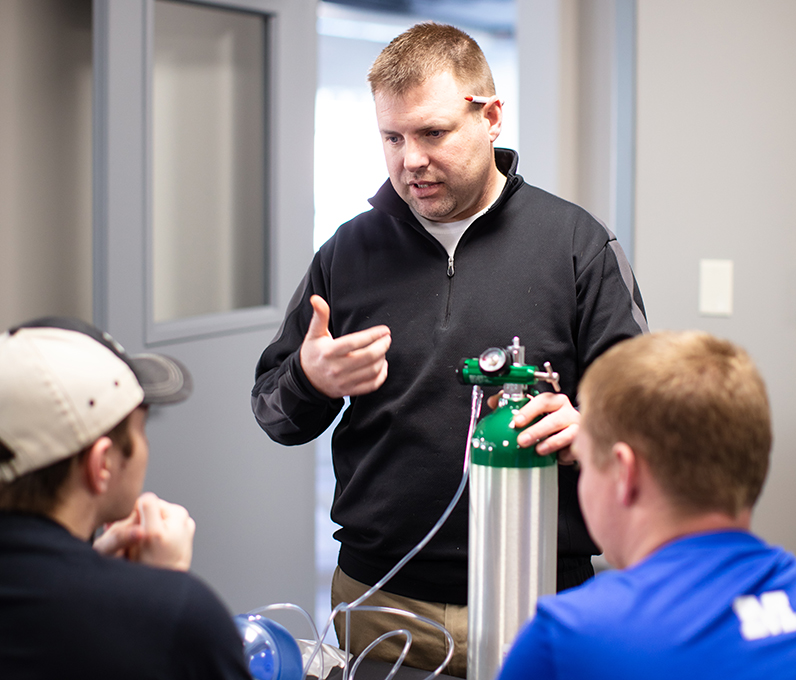 The lower level of the pavilion has been remodeled, complete with an athletic training room, treadmills and other exercise and training equipment.
The Department of Exercise Science and Sport at Millikin prepares students to provide leadership within the fields of exercise, fitness, health and management. Programs are designed to follow educational tracks in strategic support of professional goals, each equipping students with Performance Learning opportunities which combine classroom theory with hands-on field experience.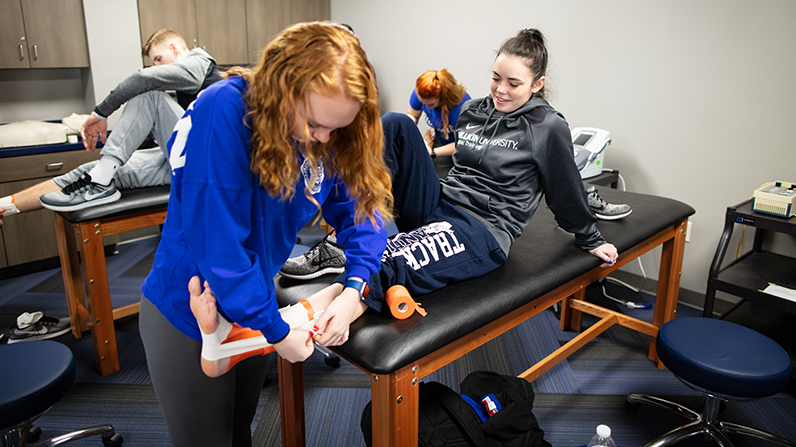 Areas of study include: Athletic Training, Exercise Science, Health Promotion, Physical Education, Sport & Recreation Management, a Nutrition Minor and a Health & Wellness Coaching Minor.
Storsved added, "It's not enough that we build new doors. We must prepare our students to walk through them with confidence."