Millikin Wrestling building a foundation for success
Since returning to the Big Blue lineup of NCAA Division III varsity program offerings in 2015, Millikin University's wrestling program has built a foundation of success under the leadership of coach Ryan Birt.
Hired to rebuild the program after going dormant in 2008, Birt now has Millikin regularly ranked among the top 25 programs in Division III – most recently at No. 17 in the 2020 National Wrestling Coaches Association poll.
A big part of the program's success this year has been the performance of Millikin junior Bradan Birt who was recently selected as the College Conference of Illinois & Wisconsin (CCIW) Wrestler of the Week on Jan. 7.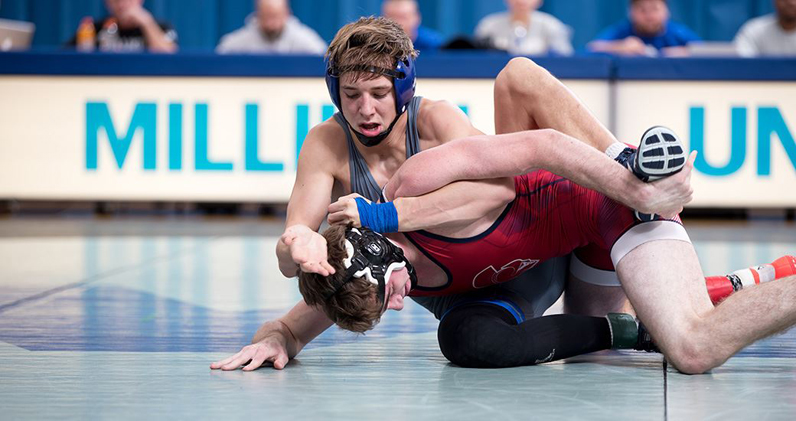 A native of Epworth, Iowa, Bradan Birt is a two-time All-American and academic All-American who finished sixth at nationals last season and seventh as a freshman. Birt's goal for 2020 is quite simple – become the NCAA Division III national champion at 165 pounds. At one point this season, Birt was 15-0 and was ranked No. 5 among Division III wrestlers.
"We are trying to do everything right from the foundation to the top and it has been going great," Ryan Birt said in an interview with the Herald & Review. "The coaches and I feel like we are constantly developing talent and so we think of it like Rochester High School (Rochester, Ill.). They are constantly winning state football championships but they don't keep the kids for nine years. It's all development. Doing things the right way and developing our wrestlers is how we are getting where we are going."
Junior transfer student Logan Hagerbaumer has also played a big part in this season's success with a record of 12-2 and who is currently ranked No. 9 at 197 pounds in Division III. Hagerbaumer transferred to Millikin from Lincoln College after taking some time away from the sport.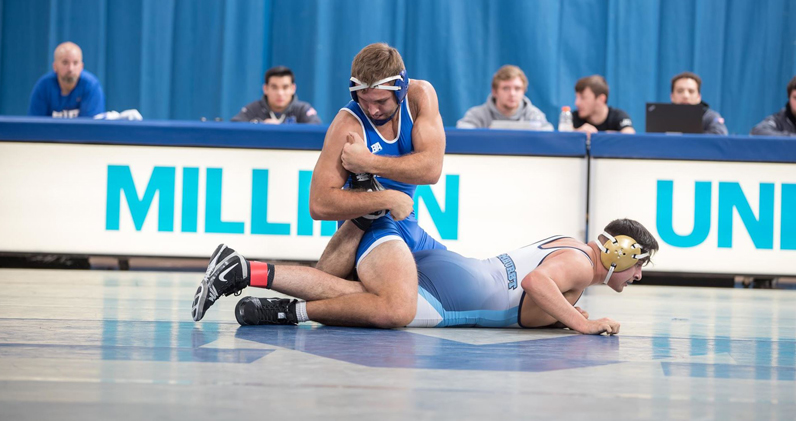 "I was nervous about coming to Millikin after taking two years off but Coach Birt never left my side and he's a fantastic coach and I love where I'm at," said Hagerbaumer. "When I first came in there was an instant family feeling and I was the new guy here and I was taken in as a friend. I think this team is better than most and they have showed me the way and now we grind together."
Recently, the Big Blue went 3-0 at the Division III National Challenge on Jan. 4 in Cleveland, Ohio. Millikin is 16-3 overall.