"We focus on social justice issues and offer that outlet to the Black community"
Eva Anthony, a senior criminal justice major from Carbondale, Ill., and president of Millikin University's Black Student Union (BSU) describes the student organization as an "outlet" for the Black and African-American students and faculty on Millikin's campus.
In a recent article from the Herald & Review, Anthony said, "We're not limited to just the Black and African-American community. Anyone can join and participate in our events. We focus on social justice issues and kind of offer that outlet to the Black community."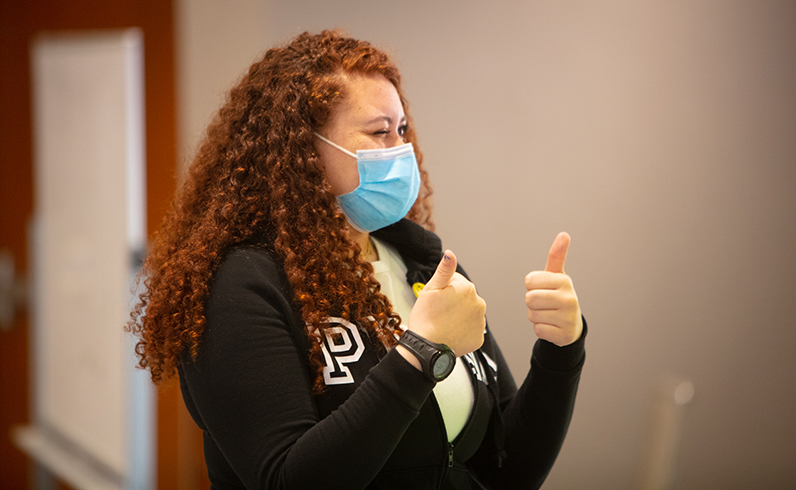 Millikin's Black Student Union is the university's oldest minority organization. The goal of the organization is to promote retention of Black/African-American students, staff and faculty, provide Black/African-American cultural enrichment and appreciation, and serve as an advocate for and provide support for students, staff and faculty whom identify as Black/African-American. The group also promotes positive social interaction for all students and Black/African-American students at Millikin University, and continues to bridge the gap between various cultural and ethnic communities in order to promote understanding awareness and sensitivity towards diversity and inclusion.
The organization holds events throughout the academic year, though this year the COVID-19 pandemic meant that a lot of those events had to be smaller or virtual. They have BSU Week in the fall, "social expressions," which is an open-mic event; and Family Reunion, a social event.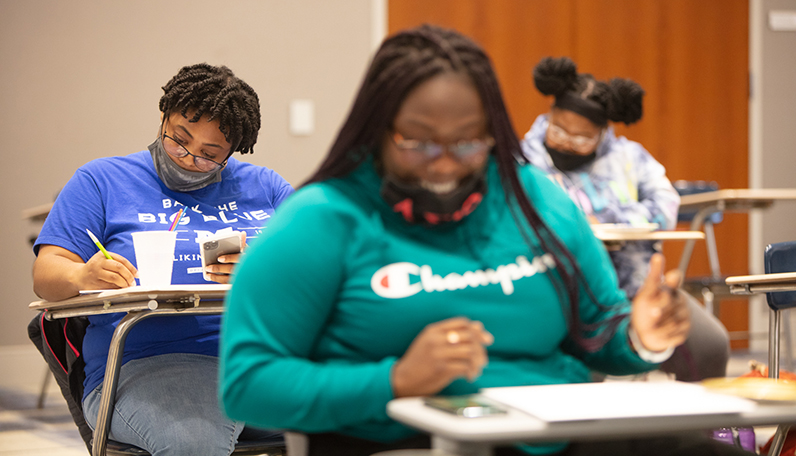 The organization also has "heavier" events, such as last summer when they got together to talk about and honor the memories of people like Breonna Taylor and George Floyd. "Those events impact us, whether we know those people directly or not," Anthony said. "They're Black and their deaths impact us. We do cover some harder things."
Anthony added, "The Black Student Union is the outlet for the Black students to get our feelings through to the upper levels (in the university), to the faculty and the staff, so they can say, 'OK, we see this community is hurting and we can offer them therapists and talk it over with people that look like them and connect to them.' We kind of just get a feel for how everybody feels and their thoughts on the matter. A lot of us have been impacted in the same kind of ways. We've lost people to police brutality and we can connect on that level. It's traumatizing and we get re-traumatized time and time again."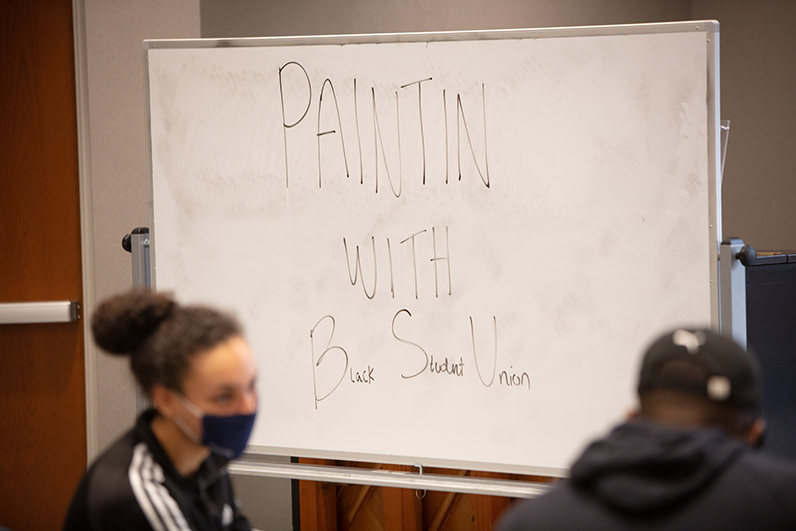 Long-Vanderburg Scholar Oluwafunke Odufuwa, a junior political science major with Spanish and pre-law minors from Chicago, says the group serves as a family on campus.
"Especially for freshmen. Since we weren't able to interact with the freshmen (as easily during the pandemic), we went around to the dorms and introduced ourselves, so we got to meet a lot of people and let the freshmen know they weren't alone on campus," Odufuwa said.
Members of Black Student Union also serve as mentors to freshmen and sophomores to help them settle in. College is a new experience and they often want advice, but when the pandemic was added to that, it meant it was harder to get acclimated and there were fewer opportunities to make friends. "We're trying our hardest to help them navigate," Anthony said. "I had mentors who helped me become the leader that I am."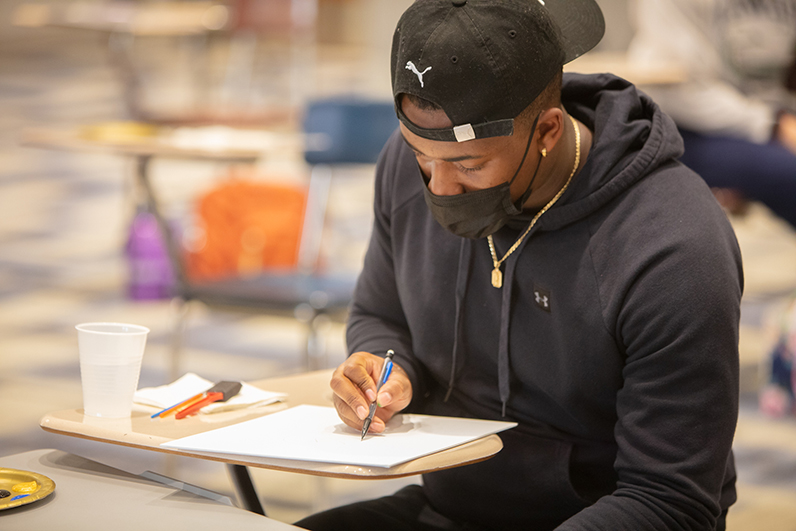 Alumni also stay involved and come back to campus to visit regularly. Several came back during Millikin's Black History Month celebration and engaged in Zoom events.
Macheila Anderson, a sophomore exercise science major from Champaign, Ill., is part of the Long-Vanderburg Scholars program and met one of those alumni, JaCarla Anderson '20, through that.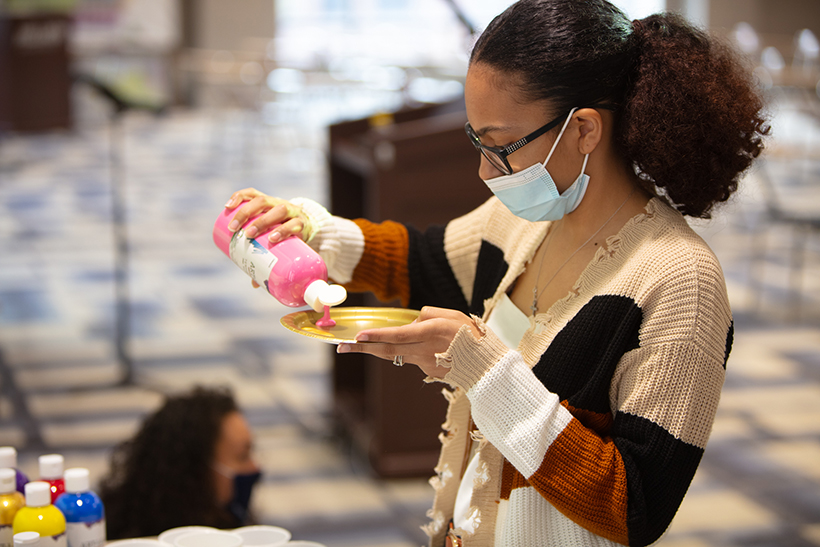 "I started to hang out with (the Black Student Union members) a lot," Anderson said. "They got me really interested and invested, so that's how I got started. Especially because I'm biracial, I hadn't had a lot of cultural experience, and it gave me that and helped me feel more in tune with myself and my identity. It definitely helped me fit in and find my place on campus."