Barber earns All-America Scholar honors for second straight season
Recent Millikin University graduate Michael Barber, of Beecher, Ill., was named a 2018-19 Srixon/Cleveland Golf All-America Scholar for NCAA Division III on July 24.
To be eligible for Srixon/Cleveland Golf All-America Scholar status, an individual must be a junior or senior academically. In addition, they participate in 50 percent of the team's competitive rounds, have a stroke average under 79.0 in Division III and maintain a minimum cumulative career grade point average of 3.2. A recipient must also be of high moral character and be in good standing at their college or university.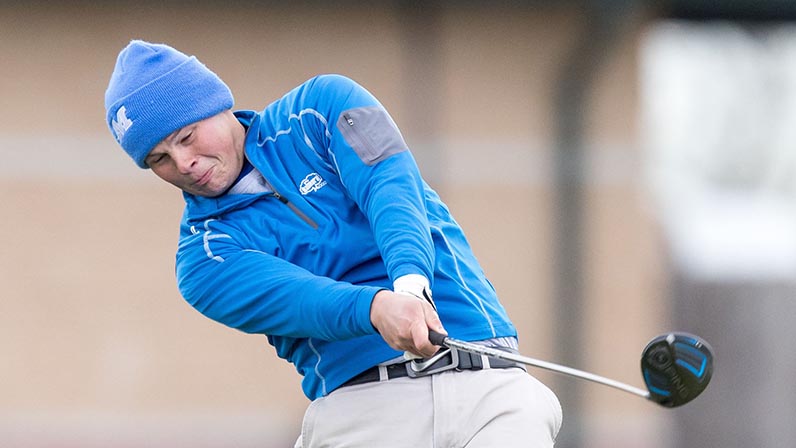 This past season, Barber was the individual winner at the Augustana Invitational held on April 12-13 at the Highland Springs Golf Course in Rock Island, Ill. He also tied for first place at the TaylorMade-Adidas Intercollegiate Golf Tournament played on the Cotton Dike Course at Dataw Island, S.C., on March 11-12.
On March 19, 2019, Barber was named College Conference of Illinois & Wisconsin (CCIW) Men's Golfer of the Week following his first place finish at the TaylorMade-Adidas Intercollegiate Tournament.
Barber graduated from Millikin University in May 2019 with a degree in accounting. Barber had a 75.65 scoring average in 2018-19. This is the second straight season Barber has earned All-America Scholar honors. Barber ended his Big Blue career with a 76.62 scoring average ranking him eighth all-time at Millikin.