"We are taking advantage of the historic building and embracing that aesthetic feel"
Millikin University's historic Aston Hall, opened in 1907 and newly updated in 2015, has long been a residential building for students – one of four residence halls on Millikin's campus. With recent updates to Millikin's campus, more specifically the new Center for Theatre & Dance, some areas in Aston Hall haven been reimagined to provide needed space for Millikin's Arts Technology and Administration program.
In addition to the new technology spaces and a new mac lab in the Center for Theatre & Dance where arts technology majors have classes, Millikin has transformed the lower level of Aston Hall into a photo studio and a video production studio for arts technology students to use.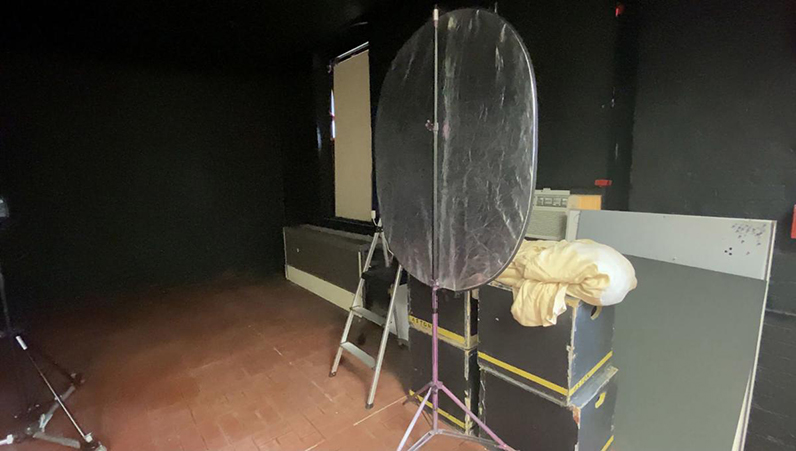 Photo courtesy of the Herald & Review
Previously located in the lower portion of Kirkland Fine Arts Center, the new photo studio in Aston Hall provides a larger space where a commercial photo class is currently being taught.
What was previously a dance studio in Aston Hall has now become the Arts Technology program's first classroom devoted to video production. "Here we have a place to build several larger film sets for creative films and other videos to support video entrepreneurship through the new student-run entertainment production company focusing on film – 1901 Productions," said Jessa Wilcoxen, chair of the Arts Technology and Administration Department.
In an interview with the Herald & Review, Wilcoxen noted, "Faculty have ideas for any available nook or cranny we can find. There's never just an empty space. Aston Hall is a well-used space on campus. It's nice to see an old historic building still being used."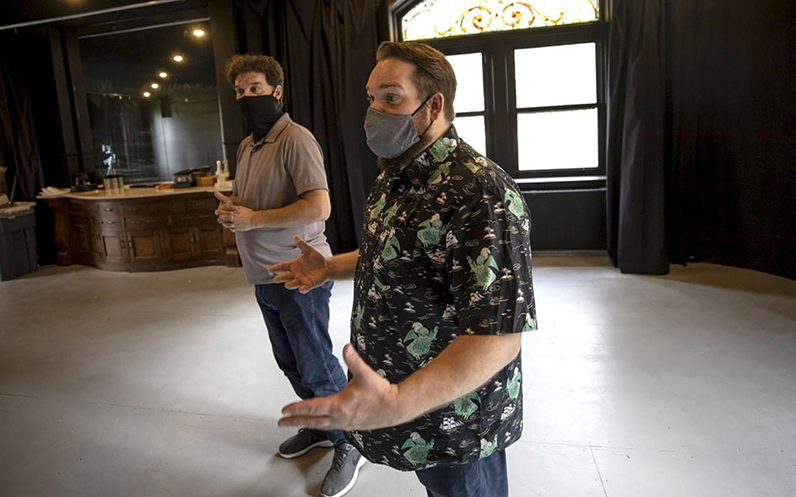 From left to right: Eric Hector and Johnny Power (photo courtesy of the Herald & Review)
Johnny Power, instructor in the Arts Technology and Administration Department, instructs students in the disciplines of photography, cinema and film, stop motion animation and 2D design. Power is also serving as the faculty advisor to 1901 Productions this academic year.
The video production studio is currently mounted with black curtains around the entire space with a lighting grid on the ceiling. The space will also have a new iMac designed to focus on video editing and special effects along with several large televisions. "It is very exciting for us to finally have a physical home that is just for video," Wilcoxen said.
Eric Hector, lecturer of arts technology, has been working with students creating videos and cinema, including pre-production, production and post-production processes with additional focus on storytelling. "It's all the things necessary to make any kind of video or cinematic piece," Hector said.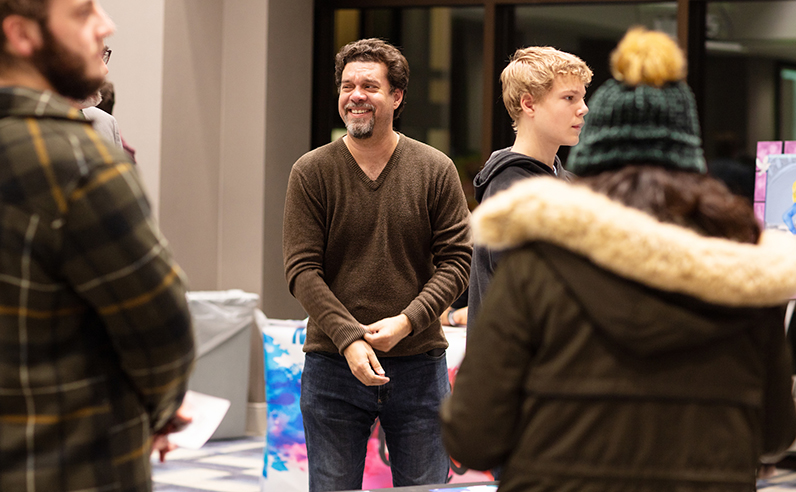 Eric Hector
With the new space, all the latest equipment and technology will be housed in one area. Almost 60 students are enrolled in the program with many having an interest in video. Students across campus have also shown an interest in video with many coming from different disciplines, including theatre and music.
Nico Mho, a junior arts technology major from Mount Prospect, Ill., says the new studio will allow students a space that they can rely on for all of their projects.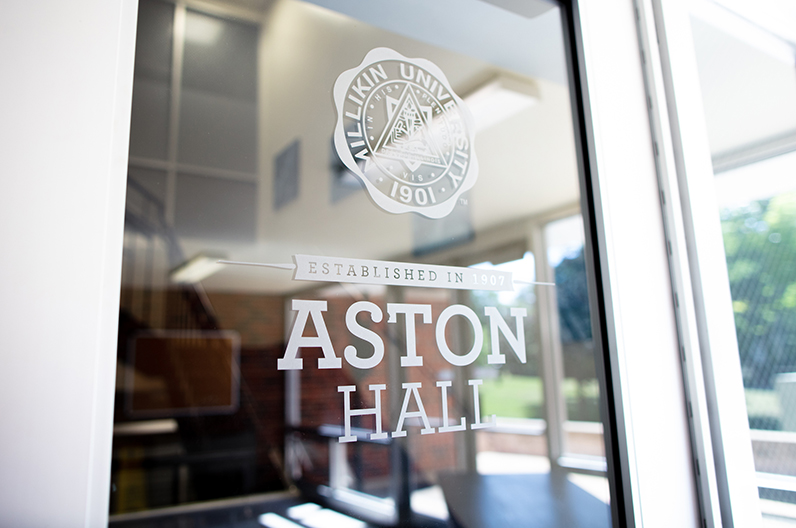 "It gives us a place to collaborate and work hard on what we all love doing while also giving us an area we can finally call our own," Mho said. "We no longer have to worry about sharing a space with another program. I can't wait to see all the projects that develop from this studio."
Millikin's Arts Technology and Administration program prepares students for a variety of careers to choose from, including marketing, creative directing, writing, producing and video game design.
"It's such a huge growing field," Hector said. "Especially with the pandemic, it will be this way for days to come. Everyone needs video to communicate. This program is going to be quite a destination for students that are in any creative field."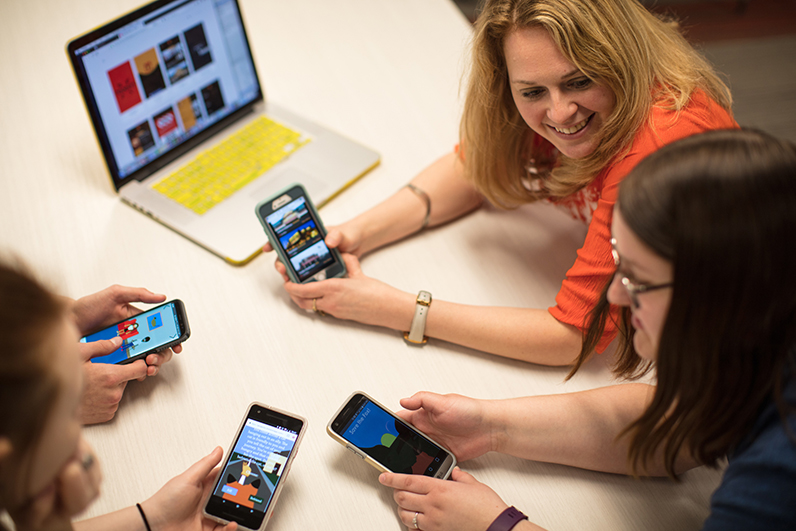 Jessa Wilcoxen
According to Power, the program allows students to use the experience in other majors. "Everyone touches on marketing, graphic design, video, photo and storytelling," he said. "That puts them in a really good position for when they go to other jobs. They have a much wider skill set."
Wilcoxen added, "We are taking advantage of the historic building and embracing that aesthetic feel and bringing in the tech that we need."