Virtual Expo to feature workshops, live content and creative digital media art
The COVID-19 pandemic has altered many events on a global scale that were, at one point, planned for in-person interaction. But thanks to technology, these events can continue on with even larger audiences.
Millikin University has adapted to these changes by hosting virtual events–from concerts to Homecoming events, and the same will occur for the University's annual Arts Technology Expo which will take place over a three-day span, Dec. 2-4, 2020, on Facebook Live.
This year's virtual expo will feature workshops, live content and creative digital media art. Audiences will have an opportunity to watch technology spotlights, engage with Arts Technology faculty and learn about student-run arts businesses.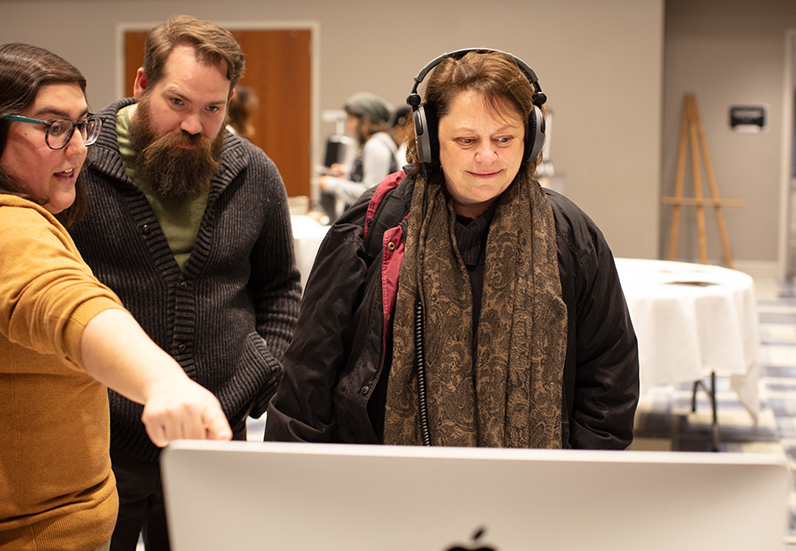 "We will be showcasing student projects since our last Arts Technology Expo which was in December 2019," said Jessa Wilcoxen, associate professor and chair of the Arts Technology & Administration Department at Millikin. "This will include projects that were created during traditional face-to-face instruction, hybrid and online only models too. There will be digital art, animation, short films, marketing promotional videos, magazine design, game design, app design, integrated marketing campaigns, digital photography and sound design."
Wilcoxen added, "We wanted a way to showcase the technology at Millikin that our majors use as typically done in our in-person expo."
Wilcoxen says a few of the projects created by students were directly inspired by the pandemic.
"We will be sharing several spotlight videos on individual student-run arts businesses that have continued to operate despite the past hard months," she said. "Some of these businesses are offering live content such as workshops from student-run media firm, Millikin Creates. Millikin Creates media workshops are each led by a student expert and focus on different techniques in digital media such as digital SLR camera operation, digital illustration, social media marketing and more."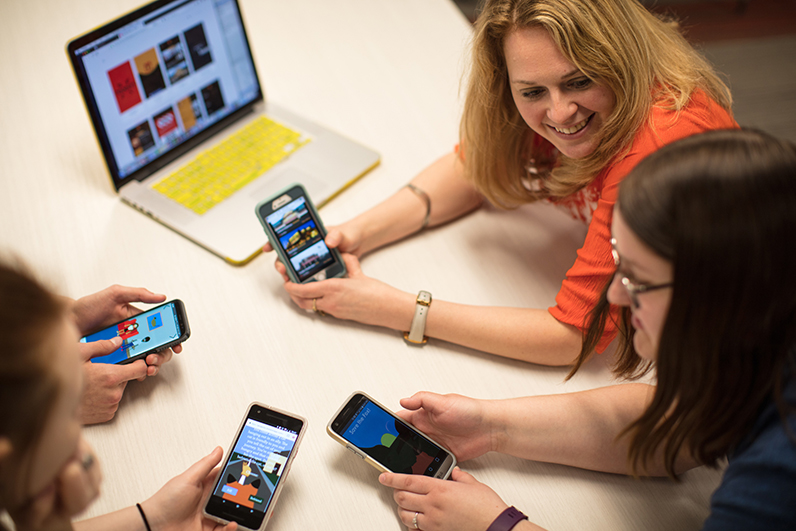 The second day of the expo will feature an exclusive interview with Millikin graduates Aaron Jackson '99 and Todd Kreisman '00 who will share their new Virtual Escape Room game that features Decatur's own Lincoln Theater. "Their professional entrepreneurial endeavor will be very inspiring to our students studying interactive media," said Wilcoxen.
Day two will also feature a Facebook live virtual tour of Heroic Age Studios led by Millikin instructor and owner Eric Hector. Hector will provide viewers with an inside look at production elements and behind the scenes technology, showcasing what it takes to make a feature film.
Day three includes an intriguing workshop titled "Leveling Up Your Live Streaming Game." The workshop is a two-hour class taught in a face-to-face live Zoom format designed to help those who have just started live streaming content bring their skills to the next level.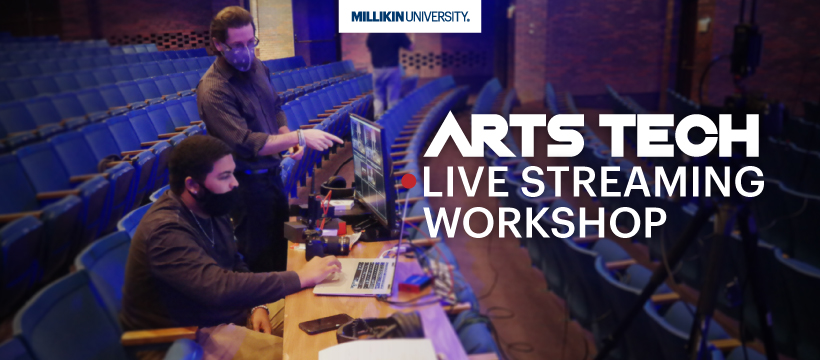 "It isn't just performing artists who will benefit from this workshop, but any organization who needs to reach an audience virtually, from non-profits such as churches to large-for-profit businesses," said Wilcoxen.
The expo will conclude with an awards ceremony where People's Choice and Judges Choice awards will be handed out for all general digital media as well as for the best integrated brand promotion campaign project. A High School Student Showcase competition will also be held in which the top projects will win Millikin scholarships.
Click here for more information about the 2020 Arts Technology Virtual Expo.