"Today marks the beginning of your independent life."
Commencement has a very special and symbolic significance. By definition, it means initiation, inception, or a time when something begins, and for the Millikin University graduating Class of 2021, it meant taking the next step.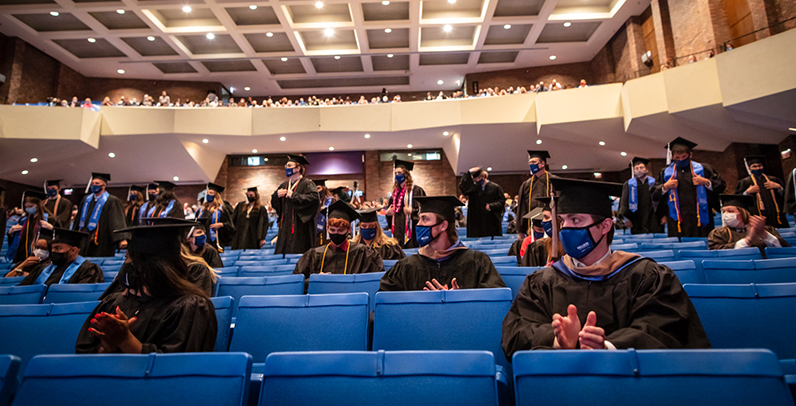 On May 16, Millikin University honored 376 graduates with two in-person commencement ceremonies at Kirkland Fine Arts Center. The first commencement ceremony recognized graduates from the College of Arts & Sciences, Tabor School of Business, and graduates earning a Master of Business Administration. The second commencement ceremony recognized graduates from the College of Fine Arts and College of Professional Studies as well as graduates earning a Master of Science in Nursing and Doctor of Nursing Practice.
Graduates were allowed up to two guests at the ceremonies while others had the opportunity to watch the graduation ceremonies through a public livestream on Millikin's graduation website and Facebook page.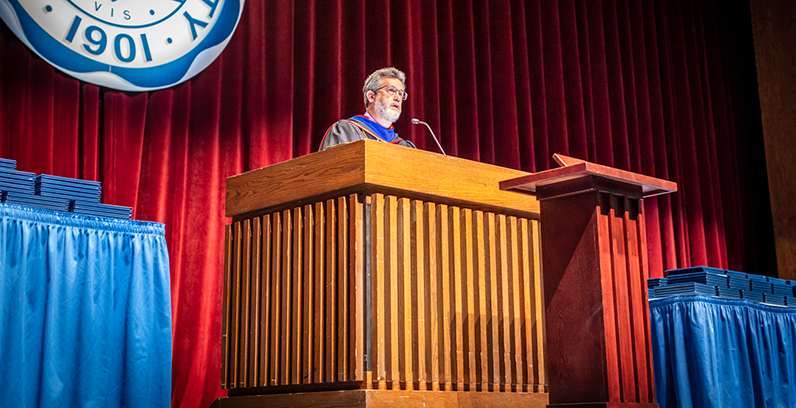 "Although our primary purpose is to pay tribute to all of you who are receiving degrees, we also come together to recognize the collective effort of so many," said Millikin President Dr. Jim Reynolds. "This ceremony has such significance for our university. It's the culmination of many years of hard work for our students and their families and represents a demarcation point for us all. My wish for each of you is to find the wholeness in your life."
Between both ceremonies, five student speakers took to the podium at Kirkland Fine Arts Center to share messages with their fellow graduates and reflect on their Millikin experience.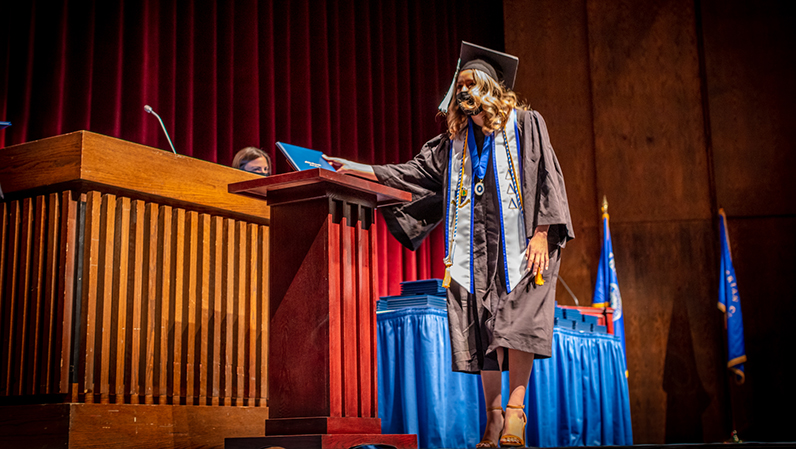 Jada Miller, of St. Louis, Mo., who earned a Bachelor of Science in Human Services, spoke at the morning ceremony. Miller said when she first started writing her speech she titled it "Remember Who You Are and Whose You Are," but she changed it to "Unstoppable" to honor the graduating class for being able to adapt to change.
"When you face fear, remember to take the shot each time," Miller said. "When you face hardship, remember to keep going. Nothing is too hard for you … Class of 2021, I salute you."
Following Miller was Collin Krakowiecki of Hanna City, Ill., who graduated with a Bachelor of Science in Finance. Krakowiecki said the biggest switch transitioning from high school to college was that he could immediately be an adult if he wanted to.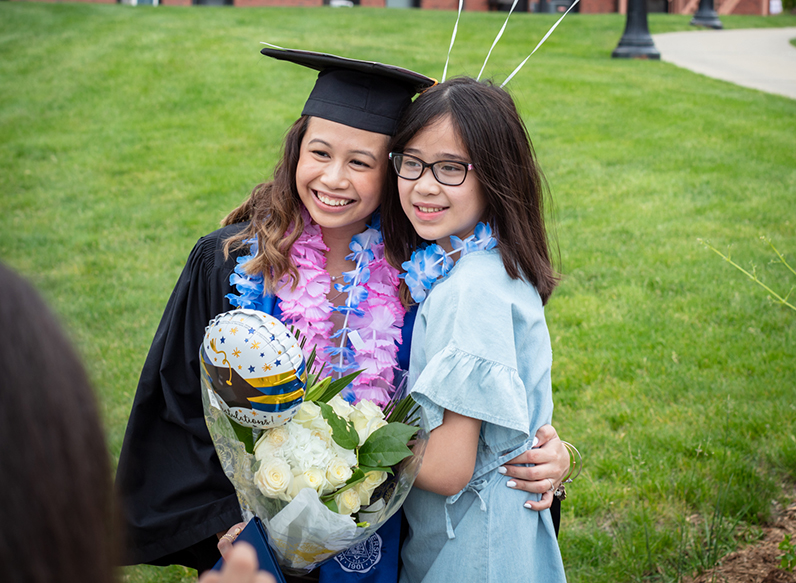 "I've been surrounded by intelligence and creativity at every turn, and I never cease to be amazed at what people can accomplish at Millikin," Krakowiecki said. "I'll never have to doubt that I left Millikin a better place than I found it. You can't go more than five minutes on this campus without running into someone you're elated to see. This is the only place on earth where getting stuck in an elevator with over 10 people is regarded as a positive experience. I'm going to miss the friendliness of campus. And I thank you all for making the last four years incredible."
Randell Blackburn, retired Vice President of Transportation for Union Pacific Railroad, served as the commencement keynote speaker in the morning, while Millikin Provost Dr. Jeff Aper served as the afternoon speaker.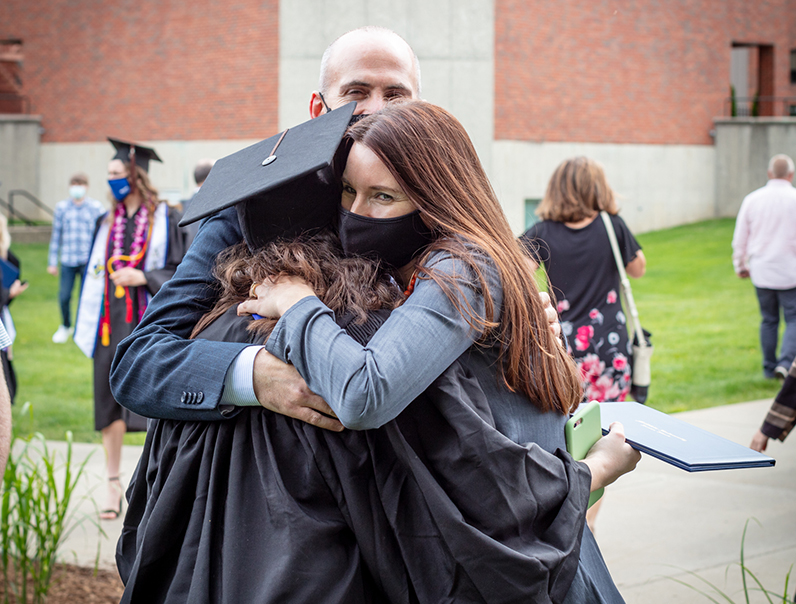 In the afternoon, musical theatre graduate Sarah Obert, of Plainfield, Ill., took to the Kirkland stage one last time to present her speech "To the Fools who Dream." When looking back on her four years, Obert described her undergraduate experience as a collection of differently shaped ponds she dipped her feet into.
"I believe each experience brought me closer to knowing what I want out of life and what I want to bring with me as I dip my feet into future ponds," Obert said. "The beautiful thing I found was that each pond is a different temperature, some murkier than others, and some I didn't want to leave at all. I hope that when we look back on our time spent under the influence of the Big Blue, more than anything, we can see just how human we all were. There is a light at the end of this tunnel that we have to keep burning for those who can't and for those who have believed in us every step along the way."
Commencement Highlights
Lastly, brothers Adam and Marcus Hayes of Joliet, Ill., who both graduated with a Bachelor of Science in Nursing, capped the day with a speech titled "Resilience." Both graduates reflected on the adversity of the graduating class.
"Despite the adversity, there is one word to describe the Class of 2021 … resilience," they said. "Resilience is the capacity to recover from difficulties. Each and every one of you has had a unique and important journey up until this moment. The fact that you are sitting in these seats today is a prime example that you have overcome something. I think it's about time that we take that breath that says … we made it. You are about to graduate college, but that doesn't mean you stop learning, that doesn't mean you stop growing. Today marks the beginning of your independent life."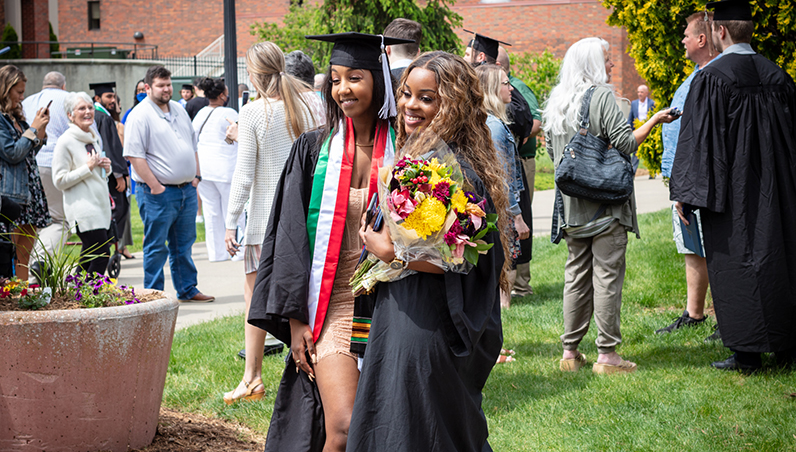 For Mackenzie Kiewitt, an environmental studies graduate from Union, Mo., to be able to celebrate commencement in person was an exciting moment. "It's really exciting because I was concerned that my family wasn't going to be able to be here, and my mom and dad got to be here, which is really important," she said in an interview with the Herald & Review. "It's exciting and bittersweet."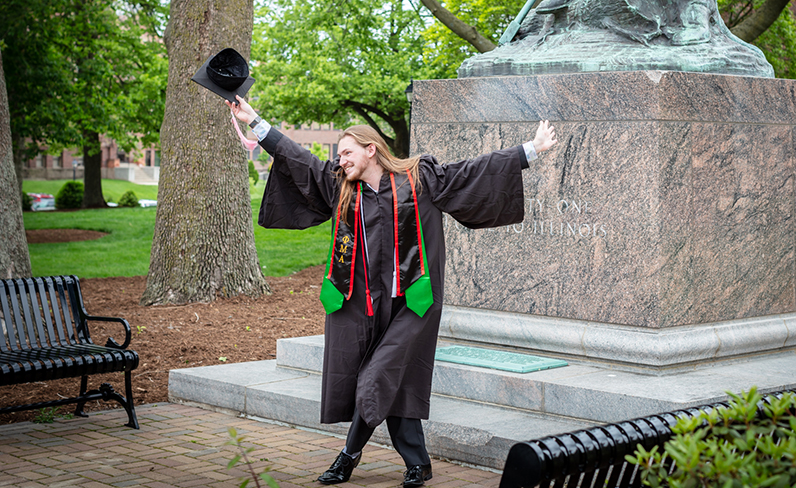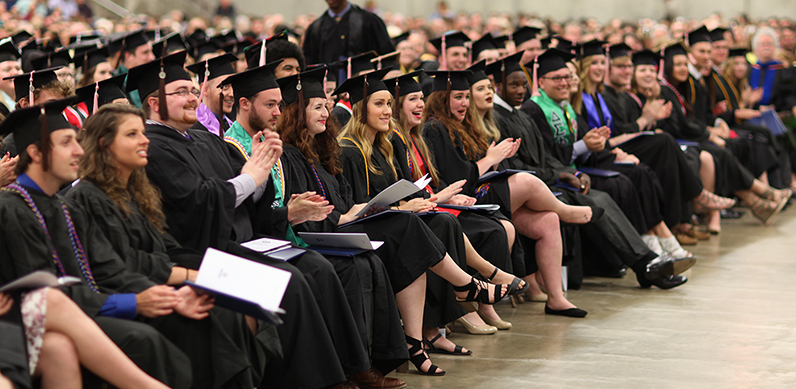 Relive Millikin University's 2021 Commencement Celebration
Morning Ceremony
Afternoon Ceremony