Logan Hagerbaumer and Peter McCusker earn NWCA All-American honors
Millikin University senior wrestler Bradan Birt became a national champion after winning the 165-pound weight class at the National Wrestling Coaches Association (NWCA) Division III Coaches Association National Championships in Coralville, Iowa, on March 12-13. No team points were awarded or team standings kept at the event.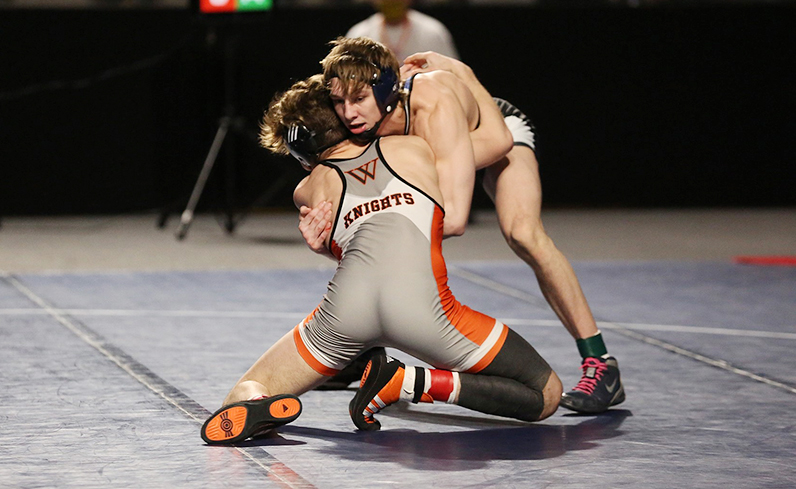 Bradan Birt
Birt joins senior Logan Hagerbaumer and sophomore Peter McCusker earning NWCA All-American honors at the event.
Birt dominated his weight class and won the championship match by technical fall 15-0 (5:24) over Zane Mulder of Wartburg. Birt won his semifinal match by major decision 10-0 over Gabe Fiser of Loras College.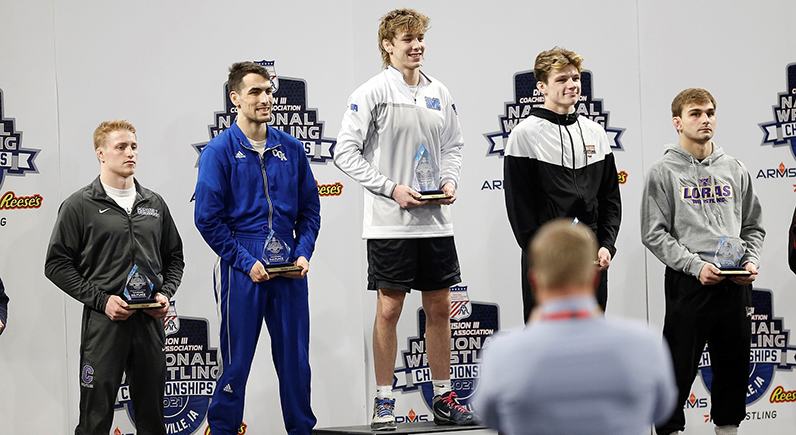 Hagerbaumer finished in third place at 197 pounds to earn NWCA All-American honors. Hagerbaumer trailed his third place match in the second period before rallying and scoring a win by fall at 4:43. Earlier on March 13, Hagerbaumer scored a pair of 4-3 decisions to advance to the third place match. Hagerbaumer was 6-1 at the event.
McCusker earned All-American honors with a sixth place finish at 149 pounds going 4-3 at the event.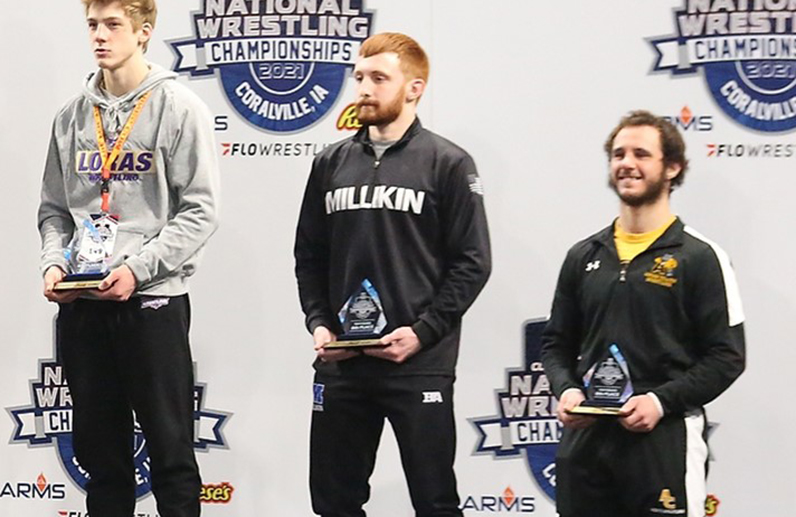 Peter McCusker
In action on March 12, Birt scored three impressive victories. He opened the tournament with a win by fall at 1:42 over Derek Wortman of Nebraska Wesleyan. Birt then defeated Quinn Hoopman of Concordia-Wisconsin by technical fall 18-0 at the 2:04 mark of the match. In the quarterfinals, Birt defeated Ryker Kurimski of Coe by 16-0 technical fall at 2:24.
McCusker and Hagerbaumer battled back in the consolation round to make the tournament's top eight on March 13. The top eight finishers in each weight class earned NWCA All-American honors.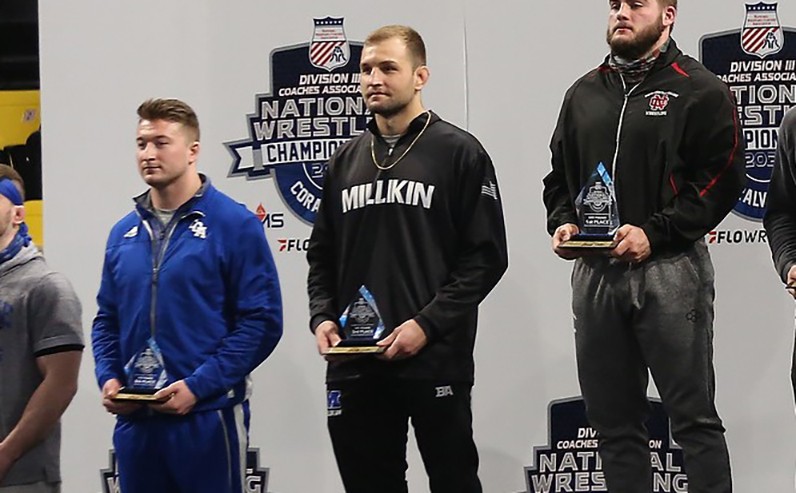 Logan Hagerbaumer
McCusker scored an 8-5 win at 149 pounds in the opening round. McCusker lost to Robert Areyano of Central College in the round of 16. McCusker then rallied with three wins by fall to advance to the consolation round of four. Hagerbaumer got an opening round bye at 197 pounds before losing in the round of 16 to Don Phillips II of Buena Vista 8-6. Hagerbaumer battled back scoring two wins by fall and a 13-9 decision to stay alive moving to Saturday's consolation round of four.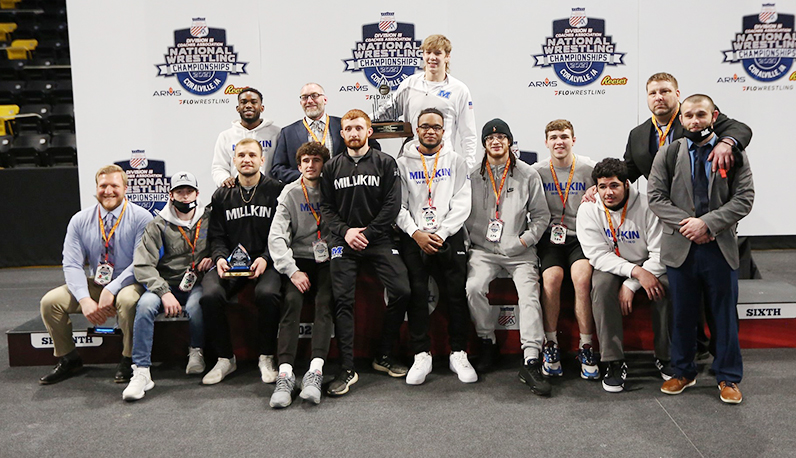 Several Millikin wrestlers made strong runs, but fell short of advancing to Saturday's top eight. DJ Millet posted three wins at 133 pounds. Trey Pearcy (125 pounds) and Brayan Reyes (285 pounds) each scored two wins.