Millikin ties mark for best team finish in school history
The Millikin University wrestling team won three individual titles and finished in second place in team competition at the 2019 CCIW Wrestling Championships hosted by Elmhurst College on Feb. 7 in Elmhurst, Ill.
Millikin finished two points behind North Central College in team competition 133.5 to 131.5. The second place finish ties last year's mark as the best team finish in school history.
Millikin senior Chris Williams, of Bethalto, Ill., and sophomores Tristan Birt, of Dubuque, Iowa, and Bradan Birt, of Epworth, Iowa, won CCIW individual titles. Six Millikin wrestlers joined the trio earning All-Conference honors by finishing in the top three in their weight class. Millikin Head Coach Ryan Birt and North Central's Joe Norton were named CCIW Co-Coaches of the Year.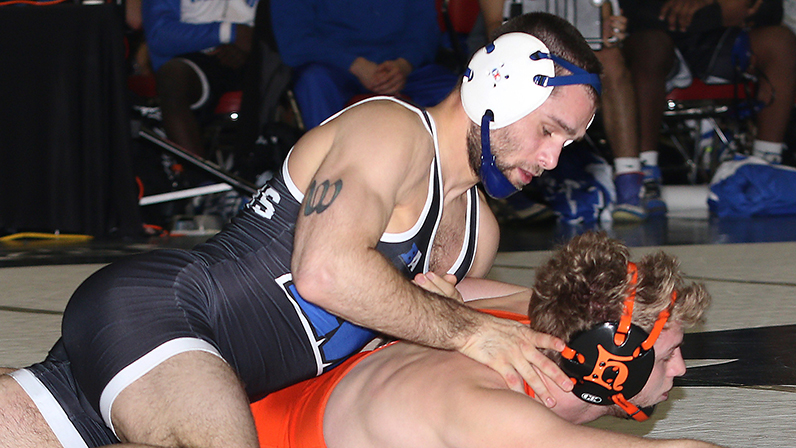 Williams, ranked fourth nationally at 141 pounds, defeated Josiah Fitzjerrels of Wheaton College in the semifinals by fall and won the Championship Match over ninth ranked Jimmy McAuliffe of Elmhurst 11-4. Williams, 10-1 on the season, was named the Most Outstanding Wrestler of the Meet.
Tristan Birt was the CCIW Champion at 149 pounds. He won his first round match by technical fall (16-0) and took the semifinal match by fall. Birt won the Championship match in comeback fashion 12-9 over Anthony Rink of North Central. After trailing 9-3 after two periods, Birt opened the third period with a take down and a four point near fall to tie the match. Birt took the lead on a two point near fall; he is 15-4 on the season.
Brandan Birt won the 157 pound division winning his second straight CCIW Title. Birt won his first two matches by technical fall (17-1, 16-0) and took the title match in a major decision 9-1 over Keone Derain of Elmhurst. Birt improved to 22-4 on the season.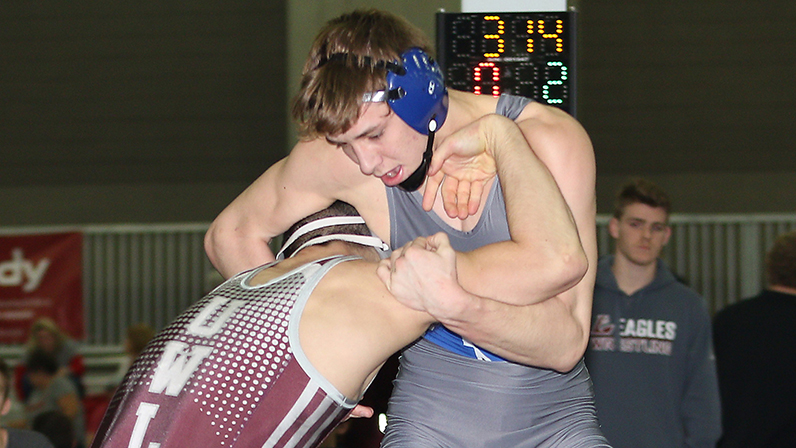 Senior Austin Hedrick, of St. Joseph, Ill., finished in second place at 174 pounds and senior Keajion Jennings, of O'Fallon, Ill., was second at 197 pounds. Hedrick lost the Championship Match 8-4 to Cam Hayes of North Central. Jennings posted a technical fall and pin fall victory before losing the finals 8-6 to Tyler Vittal of North Central in a battle of two nationally ranked wrestlers. Jennings is 22-4 on the season.
Elijah Diaz, a junior from Fontana, Calif., finished in third at 125 pounds by winning over Giovanni Chaparro by fall in the Third Place Match. Senior Jake Morgan, of Mt. Zion, Ill., finished in third at 165 pounds winning 7-4 over Danny Harris of North Central. Sophomore Griffin Meeker, of St. Joseph, was third at 184 pounds and Frank Tomaskovic, a senior from Oak Lawn, Ill., finished in third at 285 pounds. Meeker won his final match 3-1 and Tomaskovic won the third place match by fall.