Millikin sees four percent increase in first-year students from fall 2018
On Monday, Aug. 26, Millikin University started the first day of the 2019-20 academic year with its largest first-year class in seven years. Millikin welcomed 490 first-year students to campus to begin the fall 2019 semester, a four percent increase in first-year students from fall 2018 when it enrolled 468 first-year students.
The 490 first-year class is the largest since 2012.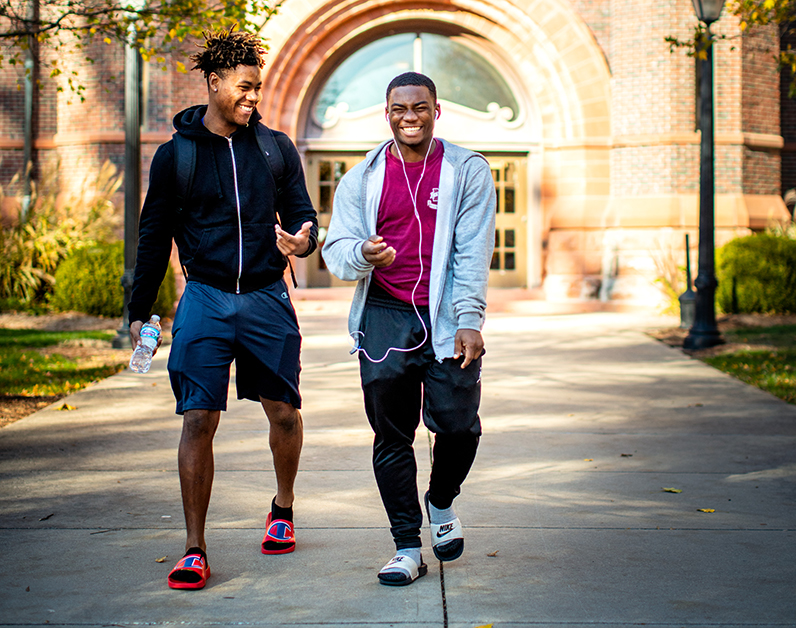 "Millikin's hallmark practice of Performance Learning is a state-wide, regional, national and now, international, draw," said Millikin President Dr. Patrick E. White. "Millikin students in every discipline put their learning into practice and action. With outstanding academic programs, new offerings, competitive athletic teams and an excellent and dedicated faculty, Millikin really is one of the best private, comprehensive universities in the country. It is wonderful to be recognized not only by the Princeton Review for this status, but to see such an increase in our new students. Millikin momentum continues to move forward with energy and excitement."
The quality of the first-year class remains strong. Millikin welcomed 96 honors students in the freshmen class. Millikin also enrolled a record 116 total international students from 35 countries, up from 95 international students last year.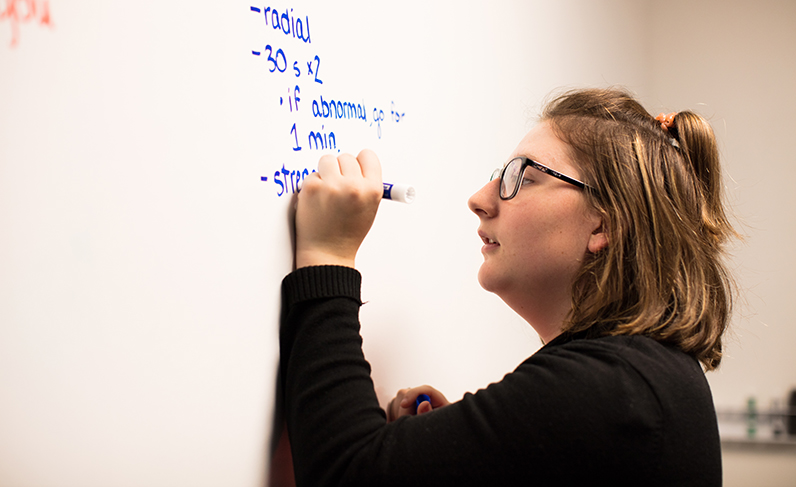 Laura Atkinson, a new international student from Malaysia, says Millikin faculty, staff and students have been very welcoming to her and other international students.
"What's great about Millikin is that everyone is willing to do their best to help you. The faculty, staff and students always try their best to answer all your questions with a smile on their face," said Atkinson. "In my process of applying to Millikin, I had help from many of the faculty on campus. They have been nothing but extremely informative with their amazing assistance. I believe that my next four years here are going to be amazing and eventful."
Millikin is continuing to draw talented out-of-state students as 34 percent of the first-year students come from outside Illinois; this includes international students comprising five percent of the class.
New this year was Millikin University's Macon Matters Scholarship initiative, which awarded $22,000 Merit Scholarships to all new traditional first-year or transfer students who attended high school or community college in Macon County. First-year students from Macon County attending Millikin this fall increased from 34 in fall 2018 to 75 in fall 2019; 66 percent of this year's class are students from Illinois.
"We are extremely proud to have achieved such growth in our first-year student population. This is especially significant given the competitive private, higher education market and the fact that Illinois is the second largest exporter in the U.S. of college-bound students attending school outside their home state," said Sarah Shupenus, vice president for enrollment and marketing at Millikin.
New this academic year are majors in the following academic programs: Arts Administration, Computer Science, Exercise Science, Finance, Health Promotion, and Sport and Recreation Management. Millikin also added Men's Volleyball to its NCAA Division III athletic offerings.
New developments on campus are enhancing Performance Learning experiences for Millikin students and building more awareness of Millikin's excellence. Construction on Millikin's new Center for Theatre and Dance is ongoing as well as the Workman Family Baseball Field, which is set to open this fall. Millikin University will be the only school in the College Conference of Illinois and Wisconsin (CCIW) with an on-campus baseball-only facility with a full turf field and a clubhouse. The on-campus facility will be one of the best college baseball fields in the Midwest.
First-year chemistry major Sydney Griggs, a Presidential Scholar from Decatur, Ill., says the moment she walked on campus she knew Millikin was the right place.
"Everybody is so welcoming, and it feels like a tight-knit community on campus," said Griggs, who is also a Long-Vanderburg Scholar and John & Ula Leighty Science Scholar. "The faculty are very approachable and the upperclassmen have been great. One of my biggest goals as a student is to develop into a more confident person, and I'm already starting to see it since I've stepped on campus."
Millikin University is a private, comprehensive university with a diverse student population of approximately 2,000 undergraduate and graduate students. A Millikin education features Performance Learning, a unique learning approach offered only at Millikin that gives students the chance to build the confidence and skills to succeed before and after graduation. Millikin offers more than 50 majors in the College of Fine Arts, College of Arts and Sciences, College of Professional Studies and Tabor School of Business, and is located on a 75-acre residential campus in Decatur, Ill. Last year, 99 percent of Millikin graduates gained employment or continued their education within six months of graduation.