Former Illinois Governor to take part in community-wide conversation on Constitution Day
Millikin University is pleased to welcome former Illinois Governor Jim Edgar to campus on Constitution Day, Monday, Sept. 17, for a community-wide conversation about Illinois politics in the modern age at 7 p.m.
Made possible by the Thomas W. Ewing Lecture Fund, Governor Edgar's presentation will be held in the Bob and Debi Johnston Banquet Room located on the 3rd floor of the University Commons on Millikin's campus. The event is open to the public at no cost and part of the Doug and Diane Oberhelman Leadership Impact Series.
Additionally, Governor Edgar will speak to students in Millikin's American Political Behavior course on Sept. 17, led by Professor Amber Lusvardi, from 2 – 3:15 p.m. in Shilling Hall, Room 317. Governor Edgar will also meet with students during Millikin's Political Café held at 3:30 p.m. at the University Commons' coffee shop Common Grounds.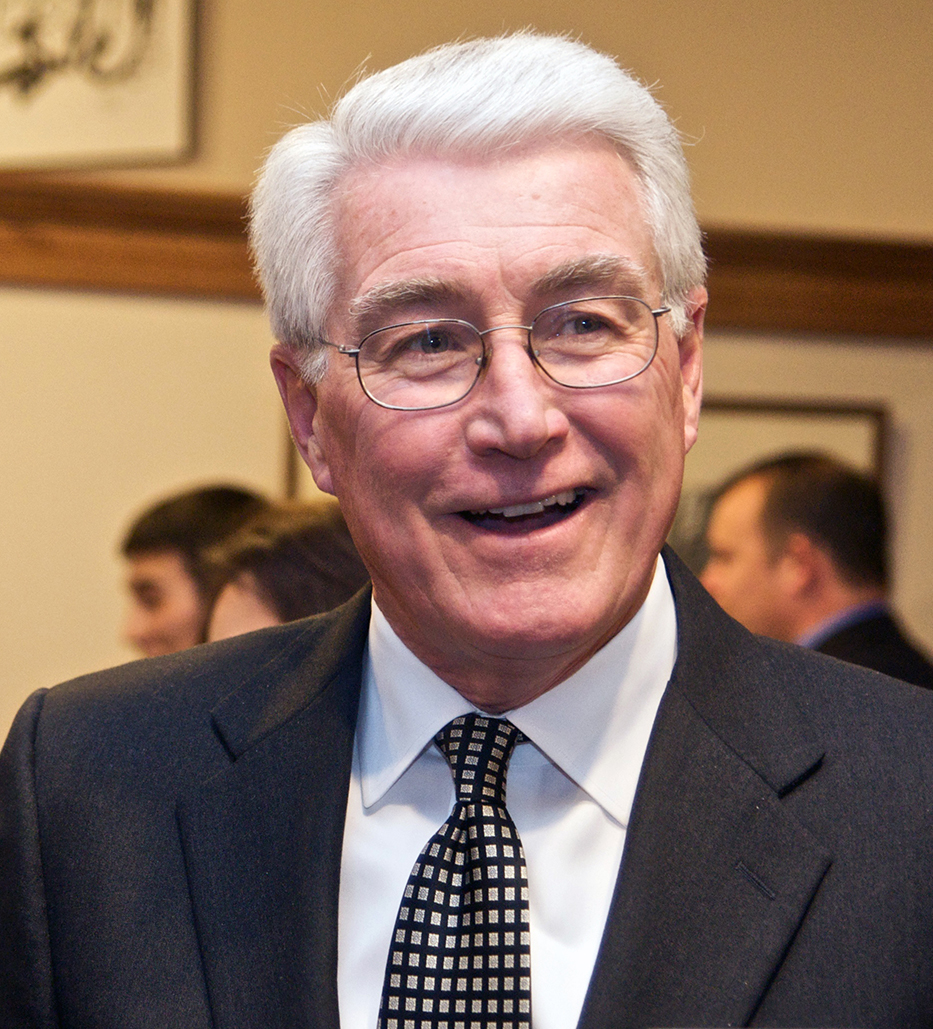 As the 38th Governor of Illinois, Jim Edgar inherited what was then the largest deficit in the state's history. He made hundreds of millions of dollars in budget cuts. He found ways to deliver services more efficiently and effectively, reducing the state work force by 2,500 employees. He eliminated a backlog of $1 billion of unpaid health care bills. He provided income tax relief and left an unprecedented $1.5 billion in the treasury for his successor.
Governor Edgar also reformed welfare through innovative initiatives to move recipients from dependence to independence. He saved homeowners billions of dollars by proposing and winning legislative approval for caps on property taxes. He fought for - and won - legislation to assure an adequate funding level for each and every school child in Illinois. He and First Lady Brenda Edgar won national recognition for their adoption initiative that took Illinois from the bottom to the top among states in placing children in loving homes.
Edgar was elected governor in 1990 and re-elected by the widest plurality any incumbent Illinois governor has received, carrying 101 of the state's 102 counties, including Cook. His announcement that he would not seek a third-term surprised the Illinois media and political insiders who cited poll numbers that indicated he had earned the highest approval rating of any Illinois chief executive and was in a strong position to win again.
As he was leaving office, the Chicago Tribune stated that Governor Edgar's "instincts and motives were as sound as those of any governor the state has had."
Edgar's stewardship capped three decades of public service. He distinguished himself as a key aide to government leaders, a member of the General Assembly and as Secretary of State, where he led a crackdown on drunk drivers, won approval for a law requiring Illinois motorists to carry insurance.
After retiring from elective office, Governor Edgar was a resident fellow at the John F. Kennedy School of Government at Harvard.
He has continued his commitment to responsible and responsive government as a distinguished fellow at the University of Illinois' Institute of Government and Public Affairs. He spearheads the Edgar Fellows program, which brings together emerging leaders from all parts of Illinois to foster the statesmanship that will address major challenges across regional, partisan and ethnic lines.
Governor Edgar also lectures to students at the University of Illinois at Urbana-Champaign, and in colleges and universities throughout the state and serves on several corporate and non-profit boards. He is president emeritus of the Abraham Lincoln Presidential Library Foundation.
Thomas W. Ewing Lecture
The Thomas W. Ewing Lectureship was created by Millikin University and Congressman Ewing's colleagues in recognition of his many years of public service. Ewing, a 1957 Millikin graduate, retired in 2001 after serving nine years in the U.S. House of Representatives from the 15th District of Illinois. Ewing served 17 years in the Illinois House of Representatives, where he was assistant Republican leader from 1982-1990 and was named deputy minority leader in 1990.
Previous speakers have included Robert F. Kennedy Jr., environmental advocate; Peter Hoekstra, Chairman of the House Permanent Select Committee on Intelligence; and former Congressmen Jack Buechner (R-Mo.) and William Robert Roy (D-Kansas). The lectures focus on public policy and service, and visiting lecturers are selected based on their prominence in those fields as well as their ability to inspire others to serve.