Millikin University named among "Best in the Midwest" by Princeton Review
The Princeton Review has recognized Millikin University as one of the Midwest's best colleges according to its 2018 College Selection Guide. The well-known education services company lists Millikin University among its "Best in the Midwest" schools in its "2018 Best Colleges: Region by Region" website feature available at princetonreview.com/bestMWcolleges. Millikin is one of 158 colleges in 12 Midwestern states named to The Princeton Review's "Best in the Midwest" list for 2018.
"It is always happy news to have others recognize what all of us at Millikin University know deeply – Millikin is a great university committed to excellence in teaching and learning inside and outside the classroom," said Millikin President Dr. Patrick White. "Behind these recognitions is Millikin's commitment to Performance Learning, through which every student is challenged and supported to learn and do, to act and perform in a way that builds confidence, competence and success."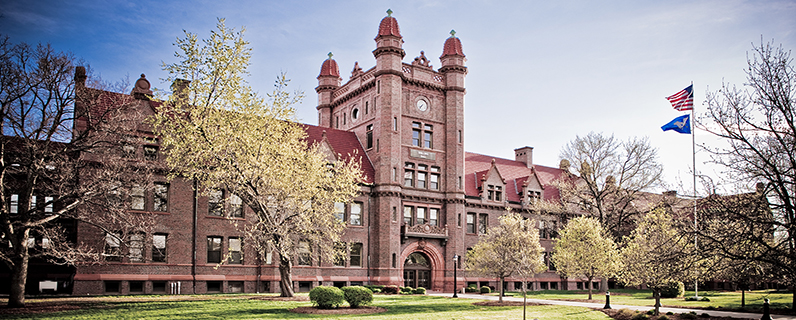 The Princeton Review editors made their selections based on data the company collected from its survey of administrators at several hundred colleges in each region, as well as its staff visits to schools over the years, and the perspectives of college counselors and advisors whose opinions the company solicits. The selections also take into account what students at the schools report about their experiences.
"We chose Millikin University and the other outstanding institutions on this list primarily for their outstanding academics," said Robert Franek, The Princeton Review's Senior VP-Publisher. "The lists are based entirely on data we gather beyond academics that gives insight into what the schools' enrolled students say about their professors, administrators, school services, campus culture and student life."
The Princeton Review survey asks students to rate their colleges on several issues, from the accessibility of their professors to the quality of their science lab facilities, and answer questions about themselves, their fellow students and their campus life.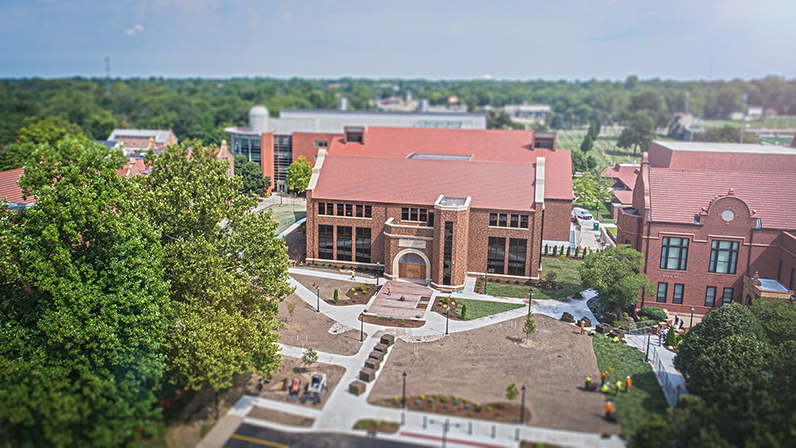 "The Princeton Review rankings are important because they look at more than just reputation and resources – they ask students about the quality of their experience at a college or university," said Millikin Provost Dr. Jeff Aper. "Millikin University is again rated in the top tier nationally among its peers because we give students extraordinary opportunities for learning and development."
In The Princeton Review profile, Millikin University students say community and personal relationships are the heart of the Millikin experience, and "there is a very strong sense of friendship, community, and family throughout the campus." The online profile further states that Millikin undergraduates are "well rounded" and diligent students, who "are always on top of their work" but also "involved in at least one activity" outside their studies.
Dr. Aper noted, "The Princeton Review ranking helps substantiate what we already know – through Performance Learning and a rich array of co-curricular experiences, Millikin really does prepare people very well for active, engaged, and successful lives."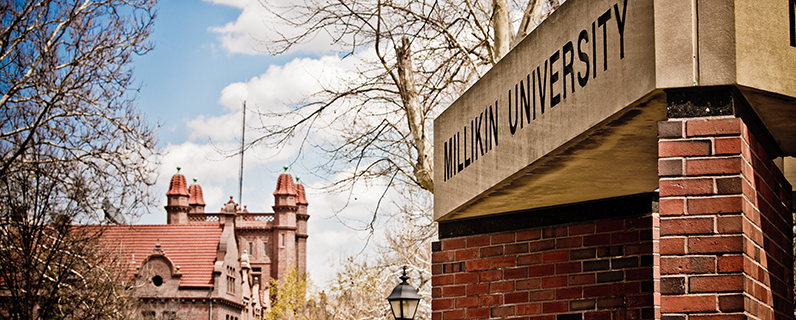 The Princeton Review also rates the schools on its "regional best" lists in eight categories: Academics, Admissions Selectivity, Financial Aid, Fire Safety, Quality of Life, Green, Professors Interesting and Professors Accessible. Collectively, the 658 colleges on The Princeton Review's "regional best" lists constitute about 25 percent of the nation's 2,500 four-year colleges.
The "2018 Best Colleges: Region by Region" ranking list is available at princetonreview.com/college-rankings/best-regional-colleges.
Millikin University is a private, comprehensive university with a diverse student population of approximately 2,000 undergraduate and graduate students. A Millikin education features Performance Learning, a unique learning approach offered only at Millikin that gives students the chance to build the confidence and skills to succeed before and after graduation. Millikin offers more than 50 majors in the College of Fine Arts, College of Arts and Sciences, College of Professional Studies and Tabor School of Business, and is located on a 75-acre residential campus in Decatur, Ill. Last year, 99 percent of Millikin graduates gained employment or admission into professional/graduate school within six months of graduation. More information is available at millikin.edu.
View Coverage