Dr. Stephen Widenhofer: Beloved teacher, administrator, friend and mentor
Millikin University is deeply saddened to announce the death of Dr. Stephen Widenhofer, professor of music, who served as director of the Millikin School of Music from 2003-2017. Dr. Widenhofer passed away on Jan. 1, 2019 at the age of 67.
A beloved teacher, administrator, friend and mentor, Dr. Widenhofer joined the Millikin School of Music faculty in 1983. He served as chair of Music Industry Studies from 1986-2004 following Roger Schueler's retirement from Millikin.
"Steve was a distinguished and cherished professor, and his impact as a performer, teacher and band leader will always be remembered," said Millikin University President Dr. Patrick E. White. "Over the last 35 years, Steve inspired thousands of music students, educators and fellow musicians through his performances and teachings. He was beloved by colleagues, students and the community, and he will always be an important figure in the School of Music. Steve was an accomplished organist, as well as the consummate jazzman who brought to every interaction kindness, creativity, and love of music and his students. Our heartfelt and sincere condolences go out to his wife, Debra, and other members of his family."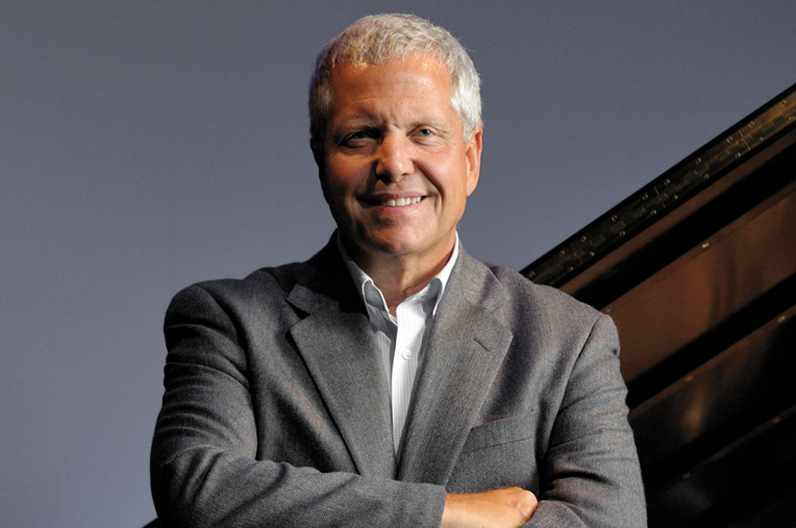 Throughout his accomplished tenure at Millikin, Dr. Widenhofer was responsible for a variety of curricular changes such as the transformation of Millikin's Music Business degree in the early 1990s from a Bachelor of Science to a Bachelor of Music degree. He also formed Millikin University's Vocal Jazz program in 1986 while directing Jazz Band 1, concurrently. The flagship ensemble in the vocal jazz fleet, OneVoice, soon became recognized as one of the premier collegiate vocal jazz groups in the United States, including winning five Downbeat Student Music Awards.
OneVoice was invited to perform at numerous national/international conferences including the American Choral Director's Association (ACDA) international convention (2008), Jazz Educator's Network (2012 & 2016), ACDA Central Division Conference (2002 & 2012), IAJE international convention in New York City (2001) and San Diego (1989), and six times at the Illinois State Music Educator's Association state conference in Peoria, Ill. OneVoice has traveled and performed in the Dominican Republic four times, Buenos Aires, Argentina once, and twice in Santiago, Chile.
In 1989, Widenhofer created Millikin's annual Vocal Jazz Festival, a non-competitive, learning-centered event for regional high school programs. He was also active as a guest clinician/conductor throughout the Midwest, directing numerous district and state honor jazz choirs.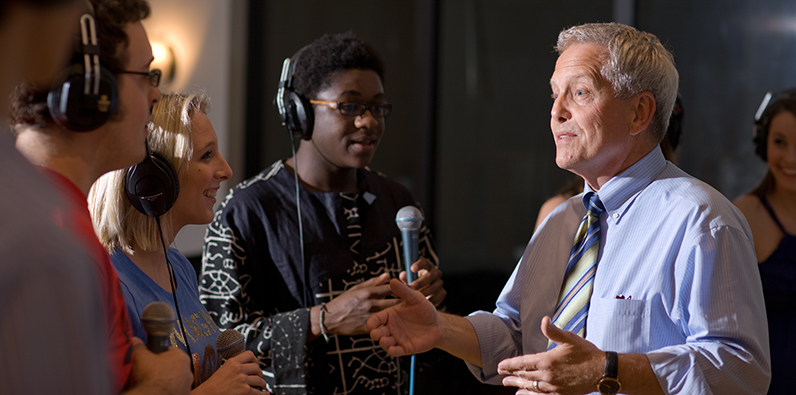 "We mourn the loss of our dear friend and colleague, Dr. Stephen Widenhofer," said Laura Ledford, dean of the College of Fine Arts at Millikin. "Steve was a great teacher and musician, and Director of the School of Music for many years. He led its faculty and students to achieve its mission to nurture 'the whole musician.' For Steve, this meant far more than delivering knowledge and technique. It meant teaching us, all of us, to listen; to support each other, to share freely of our gifts, and to honor the power that music has to open our hearts. We will miss his ease and grace, his laugh, his kindness, and his generous encouragement when we needed it most. His legacy lives in all those he taught, mentored, and served. We will cherish his memory and all the music he made for us. Our hearts are with his family at this time."
In the late 1990s, Widenhofer founded First Step Records and First Step Publishing, Millikin's student-operated record label and publishing company that provides hands-on experiences in the business of music as well as providing opportunities for students, faculty, and alumni artists.
Millikin Provost Dr. Jeff Aper described Widenhofer as a far-reaching ambassador for the power and beauty of music.
"Words cannot fully convey the range and scope of the positive impact Steve Widenhofer had on the School of Music over many years. He helped innovate with student-run ventures, formed and led award-winning ensembles, and led the School of Music for years as Director. He was a kind, thoughtful, talented, joyful and positive force in maintaining the extraordinary work of the School of Music over many, many years," said Aper.
"We all came to know Steve through his wonderful musicianship. In the end, this is how all musicians hope to be remembered," said Brian Justison, director of the Millikin School of Music. "His legacy as an artist seemingly transcended the norm, whereas he became an accomplished jazz pianist alongside his passion for sacred music and the organ. We all marveled at his capacity to coach singers without, first, being a vocalist himself. The accomplishments of his vocal jazz ensembles at Millikin, and the prolific professional success of students who participated, provide a living reminder of his impact on the lives of so many. He will be sorely missed."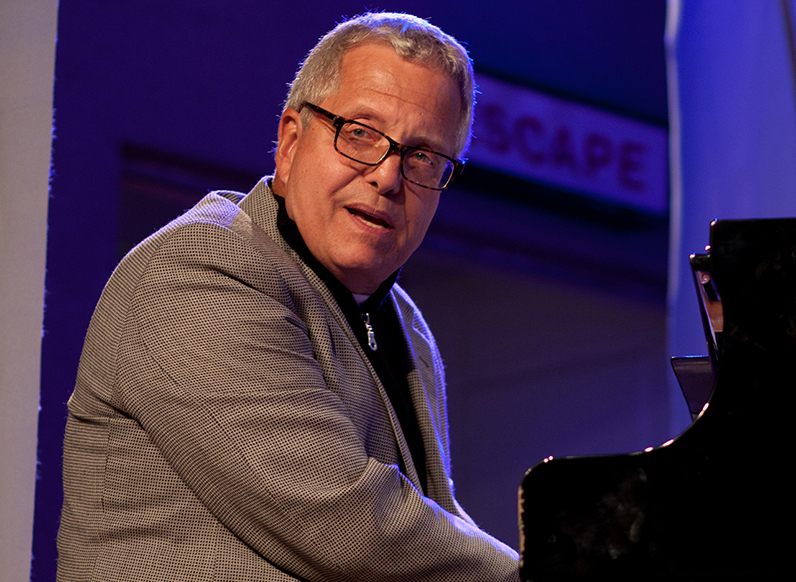 A native of Ft. Wayne, Ind., Dr. Widenhofer received his bachelor's and master's degrees from Ball State University and a Doctor of Arts from the University of Northern Colorado. He performed regularly as pianist with the Millikin Faculty Jazz Sextet and also served on the music staff at St. Paul's Lutheran Church in Decatur, Ill.
Widenhofer is survived by his wife Debra (Bouman) and three children, Brittany (Michael) Atwood, Dr. Marc Widenhofer, and Jacob (Emily) Widenhofer. He is also survived by grandchildren, William, Joshua, and Andrew Atwood; brother Gerald (Ronelle) Widenhofer; parents-in-law David and Lorene Bouman; brothers and sisters-in-law; nieces, nephews, and cousins.
A service for Widenhofer will be held at 10 a.m. on Saturday, Jan. 5 at St. Paul's Lutheran Church located at 1 Bachrach Ct. in Decatur.
In lieu of flowers, donations can be made to Millikin University, St. Paul's Lutheran Church, or the Stephen B. Widenhofer Memorial Fund care of First State Bank located at 201 W. Main in Monticello, Ill. All proceeds will support students and musical arts at the Lutheran School Association of Decatur and Millikin University.