Millikin University awarded Nurse Anesthetist Grant
Millikin University has been awarded a nurse anesthetist traineeship grant from the U.S. Department of Health and Human Services. The grant is in the amount of $19,433 and was announced on June 16 by U.S. Rep. and Millikin alumnus Rodney Davis '92 (R-Ill.).
"Congratulations to the leaders of my alma mater, Millikin University, on being awarded this grant," said Davis. "As the husband of a nurse, I know how critical nurses are to our health care delivery system and it's crucially important that we have the resources and funds to continue to train and prepare them for the future."
Decatur Memorial Hospital partnered with Millikin University in the summer of 2010 to launch the Millikin University and Decatur Memorial Hospital Nurse Anesthesia Program. The Nurse Anesthesia Program is the first track within the Millikin University School of Nursing Doctor of Nursing Practice (DNP) Program. Coursework prepares qualified, experienced registered nurses in the advanced practice nursing specialty of nurse anesthesia. A strong emphasis is placed upon Performance Learning opportunities focusing on advanced knowledge and technical skills required for unrestricted nurse anesthesia practice.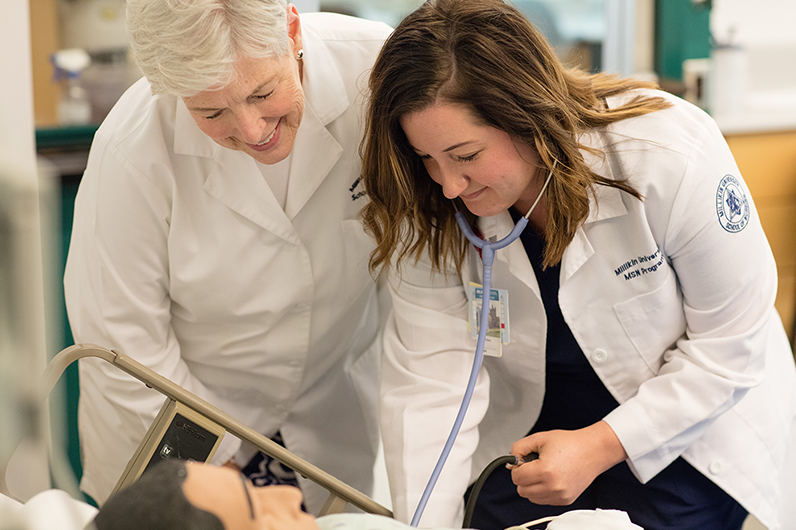 "Millikin University is grateful to have had the support of Congressman Rodney Davis in securing a $19,000 grant award for nurse anesthetist traineeships from the U.S. Department of Health and Human Services," said Dr. Deborah Slayton, dean of the College of Professional Studies at Millikin University. "As one of five nurse anesthetist programs in the state and the only one located in central Illinois, the Millikin University and Decatur Memorial Hospital Nurse Anesthesia Program ensures that communities within Illinois have access to Certified Registered Nurse Anesthetists (CRNAs)."
The Nurse Anesthesia Program is an 88-credit, 36-month full-time course of study culminating in the DNP degree. Millikin DNP graduates are eligible to take the National Certification Examination administered by the National Board of Certification and Recertification of Nurse Anesthetists (NBCRNA).
Dr. Slayton noted, "CRNAs are the primary providers of safe, cost-effective, and high-quality anesthesia care in rural and other underserved areas in the U.S. We are very proud that 92 percent of all of our Nurse Anesthesia Program graduates currently live and practice in Illinois. The Health and Human Service grant dollars invested in these students' education reaps benefits for citizens statewide."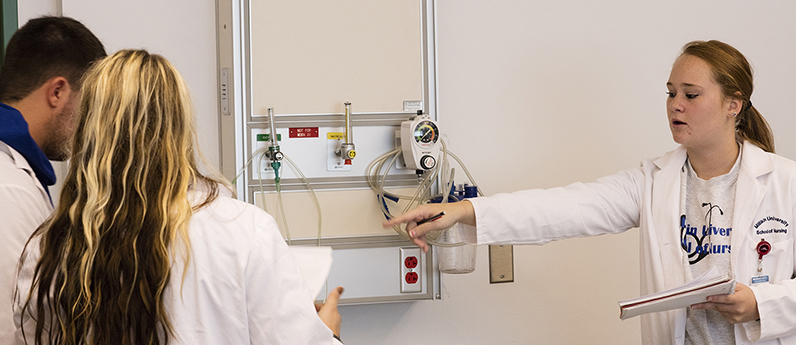 Recognized by U.S. News & World Report as one of the top graduate nursing schools in the country, Millikin University's Master's (MSN) and Doctoral (DNP) Programs offer valuable opportunities to concentrate in a specific field of nursing while expanding the depth and breadth of knowledge. The Graduate School of Nursing at Millikin is renowned for excellence in education, clinical practice, and research while creating a uniquely integrated academic experience in which faculty and students engage in a culture of discovery.
The nursing programs at Millikin University foster the development of women and men in a community of life-long learners who are able to envision and shape the future of health care and compose a personal life of meaning and value. The framework for the nursing curricula at Millikin incorporates the School of Nursing mission, goals, and outcomes under the core concepts of person, nursing, environment, and health. For more information about the Millikin School of Nursing, visit millikin.edu/nursing.
View Coverage