Millikin to offer college credit to students who complete INCubatoredu program
Millikin University's Tabor School of Business and INCubatoredu, a high school entrepreneurship program founded by Uncharted Learning NFP, have announced a partnership during Global Entrepreneurship Week (GEW). GEW encourages young people to explore their creativity as self-starters and these goals are aligned with the experiential learning programs offered by these two entities. Millikin believes strongly in the INCubatoredu program and will begin offering innovative incentives to students who have successfully completed the program beginning in Fall 2019.

The INCubatoredu program offers high school students an authentic and challenging opportunity to create and develop their own business. During the yearlong program, students identify a problem to solve, create a business model and test/iterate their results. At yearend, the students pitch their concept to business leaders in the community for potential funding to move their business forward. The INCubatoredu program is currently offered in over 120 high schools across the United States.
Likewise, Millikin University has made entrepreneurship a focus for all students. Not only does Millikin offer an Entrepreneurship major but they have a long-established Center for Entrepreneurship as a dedicated resource to inspire, connect and advance entrepreneurs. Twenty seven percent of all Millikin students are involved in entrepreneurship coursework.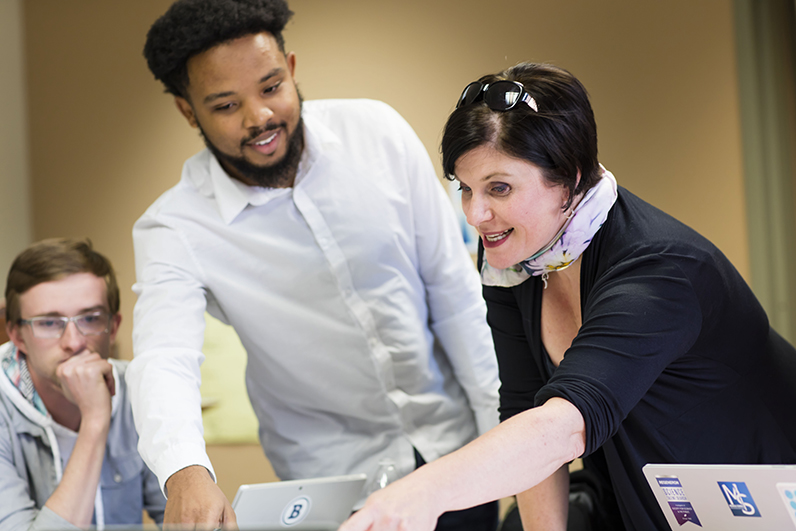 "We deeply respect what the INCubatoredu program is achieving at the high school level," Julie Shields said, director of the Center for Entrepreneurship at Millikin University. "We want to reward these hard-working young entrepreneurs by giving them college credit."
What makes this partnership innovative is two-fold. Traditionally, universities offer college credit for high school courses with Advanced Placement (AP) status only. Testing was also required for course level placement. With this partnership, Millikin is offering college credit for all students who have successfully completed the INCubatoredu program, regardless of AP status, and designating all in-coming INCubatoredu students eligible to begin their entrepreneurial coursework at the sophomore level.
"We invite all INCubatoredu students to learn how Millikin is prepared and committed to provide students with every opportunity to succeed in their entrepreneurial pursuits," said Dr. Najiba Benabess, dean of the Tabor School of Business.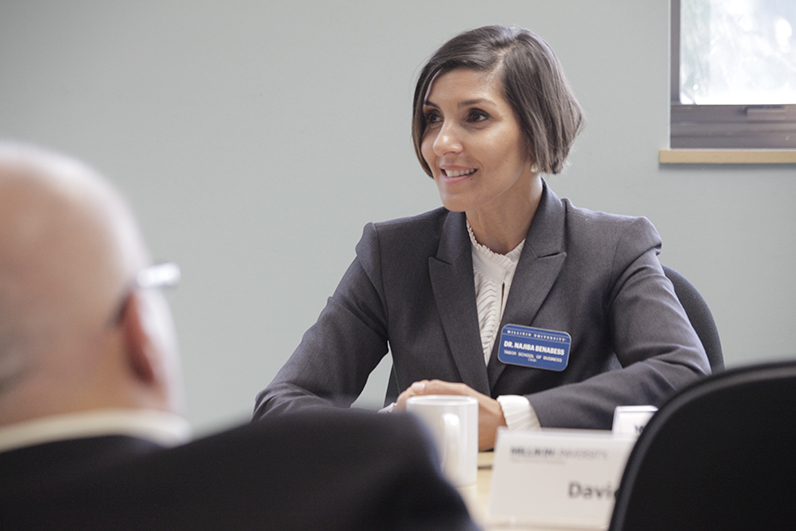 During Global Entrepreneurship Week, we celebrate the partnership between Millikin and INCubatoredu and the innovation in educational opportunities that they bring to students as they pursue career and life skills.
Millikin University's Tabor School of Business is committed to providing students with the skills they need to solve complex business issues with support, coaching and personalized attention. Students engage with excellent faculty who are committed to teaching, work with real clients and create real businesses. Tabor School of Business students make connections in the business industry through consulting projects with national and international business partners, participating in student-run ventures, internship opportunities, visiting speakers, cross disciplinary learning and much more.
Among those students who has taken advantage of the many Performance Learning opportunities is Olivia Brewer, a senior entrepreneurship and finance major from Moweaqua, Ill. Brewer is currently leading a student venture project called C2E Fuels. C2E is working on a prototype to convert industrial carbon dioxide into ethanol resulting in reduced greenhouse gas emissions from both industrial plants and vehicles.
Brewer is also a member of Agile for Entrepreneurship, a co-curricular group within the Center for Entrepreneurship at Millikin. Agile for Entrepreneurship Student Fellows work closely with Millikin students to encourage them to identify problems, generate creative and monetizable solutions, and test their viability in a quick and low-cost manner.
In reference to the partnership between the Tabor School of Business and INCubatoredu, Brewer said, "It's really great that students have that opportunity in that they can come to Millikin with even more experience under their belt, and that will really help them take on more opportunities early. They'll be a step ahead of the game and Millikin will have students to recruit into Agile for Entrepreneurship and business pitch competitions. It will be a really good experience for them."
Performance Learning at Millikin
A Millikin education features Performance Learning, a unique learning approach offered only at Millikin that gives students the chance to build the confidence and skills to succeed before and after graduation. Through Performance Learning, students practice their craft and learn from real-world risks and rewards. Immersive experiences such as internships, co-teaching, running a business and presenting research to experts are ways Millikin students live out their learning and earn rewards for their hard work. Last year, 99 percent of Millikin graduates gained employment or continued their education within six months of graduation.