Millikin University and Broadway Dreams partner to offer full tuition scholarship
Millikin University is proud to announce a partnership with Broadway Dreams, a premiere performing arts education nonprofit organization. In celebration of the partnership, Millikin will be awarding a full-tuition theatre scholarship to a deserving student who has participated in Broadway Dreams summer programs, workshops and residencies.
Since its inception in 2006, Broadway Dreams has inspired more than 10,000 students globally and awarded over $1 million in financial needs-based scholarships, providing youth and young adults of all socioeconomic backgrounds with performance training, life skills building and mentorship opportunities from the entertainment industry's most distinguished talents.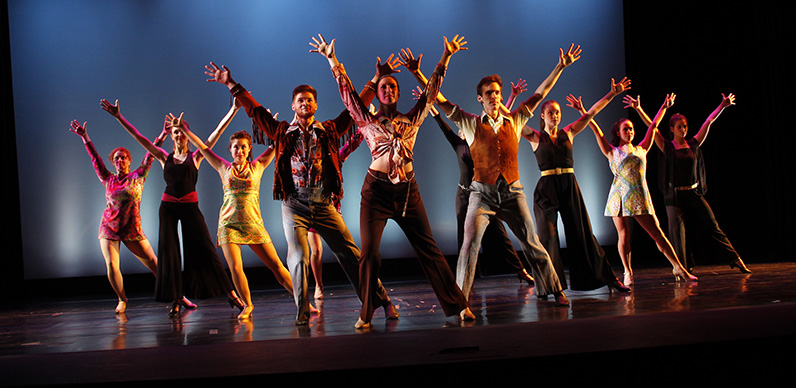 "We are very excited for this opportunity to partner with Broadway Dreams to choose one deserving student from an immensely talented international pool to join our national-ranked School of Theatre and Dance," said Millikin University President Dr. Patrick White. "This partnership is one more visible sign of the wide scope and impact of Millikin University's reputation and the high regard that professionals in numerous fields have for Millikin's Performance Learning. Millikin and Broadway Dreams will benefit greatly from this partnership as we add to our talent pool and the fame of Millikin."
The scholarship recipient will be announced on Monday, Nov. 21 during Broadway Dreams' annual New York Showcase. The showcase is Broadway Dreams' cornerstone programming event that affords select students the once-in-a-lifetime chance to make their dreams into realities as they perform for key industry professionals. More than 70 participants from year-round Broadway Dreams intensives across the United States, Russia and Brazil will come together to perform. Students are also shown an exclusive New York experience, with premier access to Broadway shows and an introduction to the extensive Broadway Dreams network of faculty and alumni.
"We meet so many incredibly talented students throughout the U.S. who desperately want to attend college but give up on the dream because it feels so out of reach financially," said Broadway Dreams Founder and President Annette Tanner. "For 10 years I have searched for a school that would help Broadway Dreams change the lives of deserving students and, six months ago Jamie Harris, one of our industry supporters, introduced me to Millikin. This year Millikin will partner with Broadway Dreams to offer a full scholarship to a talented, aspiring artist and we couldn't be more grateful for their generosity."
Millikin University President Dr. Patrick White and alumna Sierra Boggess '04 ("The Little Mermaid," "The Phantom of the Opera" and "Les Misérables") will be on hand to present the scholarship in New York.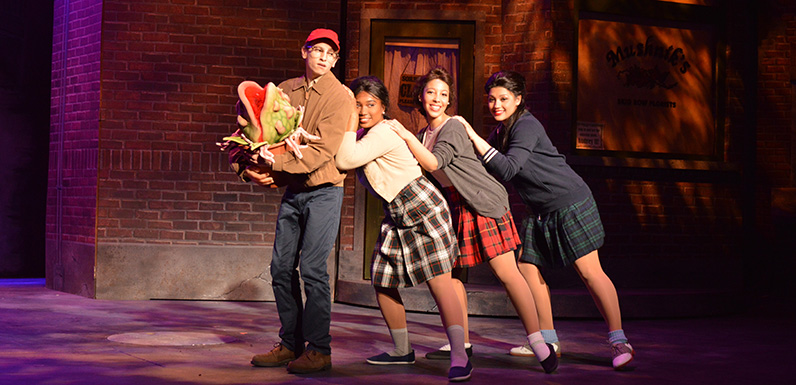 "Millikin has been recognized among the top university theatre programs in the country," said Laura Ledford, dean of the College of Fine Arts at Millikin University. "By partnering with Broadway Dreams, Millikin can provide the opportunity for a deserving student with tremendous talent and potential, but without tremendous financial means, to pursue their dreams in an acclaimed program within an excellent comprehensive university."
Ledford noted, "Millikin has the potential to benefit greatly from this partnership by enhancing its visibility to prospective students and industry professionals who give their time and talent to Broadway Dreams, but also through the rewards of helping young, passionate artists-in-the-making develop their skill while pursuing a college degree – thereby opening doors that may have otherwise seemed closed to them."
Broadway Dreams
Broadway Dreams, a 501(c)(3) not-for-profit organization, provides youth and young adults of all socioeconomic backgrounds with performance training, life skills building and mentorship opportunities from the entertainment industry's most distinguished talents. Broadway Dreams seeks to empower aspiring young artists through performing arts training, with a focus on the acting, voice and dance disciplines. Program intensives are offered nationally and internationally throughout the year and are led by an exceptional faculty comprised of respected entertainment professionals.
The organization's bespoke programs are tailored to student talents and interests and foster a supportive and collaborative learning environment, allowing for an organic introduction to the industry and its key decision makers — as well as an understanding of and respect for the depth and breadth of theatre history and tradition. For more information, visit broadwaydreams.org.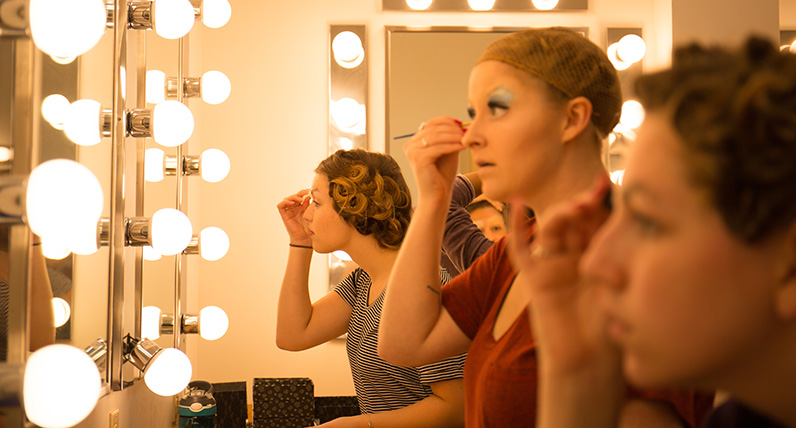 Millikin School of Theatre and Dance
Millikin University's School of Theatre and Dance is a nationally-recognized program, offering conservatory style training rooted in a liberal arts education. The School of Theatre and Dance's approach to education offers students valuable insight and hands-on experiences that will prepare them for professional success. Nationwide, Millikin's respected theatre alumni are routinely hired for projects in television, film and live theatre, including top Broadway shows.
Millikin Theatre and Dance produces numerous performances in venues on and off-campus, including musicals, plays, operas, children's theatre and dance concerts, as well as productions through its student-run theatre company, Pipe Dreams Studio Theatre. For more information, visit millikin.edu/theatre.