Millikin unites with local high school to help Houston classroom
Hurricane Harvey affected a great number of people in Texas, including a number of schools that lost classrooms, facilities and supplies.
Hannah Lybarger, a 2008 Millikin University graduate, who is currently the mathematics department chair at Eisenhower High School in Decatur, Ill., wanted to show her support for teachers and students in Houston and decided to reach out and match with a biology classroom at Langham Creek High School to lead a class supply drive.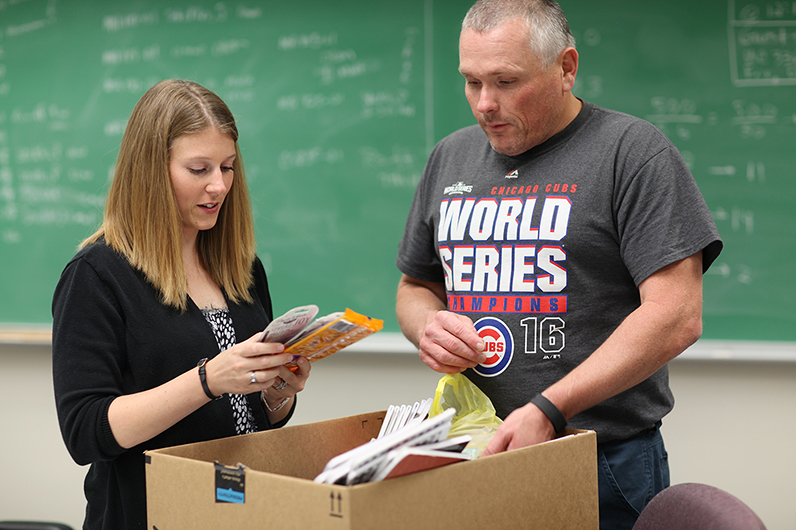 Lybarger connected with the class through a Facebook group called Sun, Sand & Second Grade. The group leads a project called "Adopt a Classroom," where volunteers are matched with Texas classroom teachers to see how volunteers can best help the classrooms and to put together a plan to help meet the teachers' needs.
After seeing a post on Facebook from Lybarger about her efforts to help the classroom in Houston, Dr. Joe Stickles, professor of mathematics at Millikin University, wanted to pitch in and asked the Millikin Math Club to lead collection efforts on Millikin's campus to help with the endeavor.
"As soon as we saw Hannah's post on Facebook, we had to help somehow," said Dr. Stickles. "A big component of our freshman seminar at Millikin is doing service learning. Our students are big into giving back to the community and we knew this was important. We wanted to give back."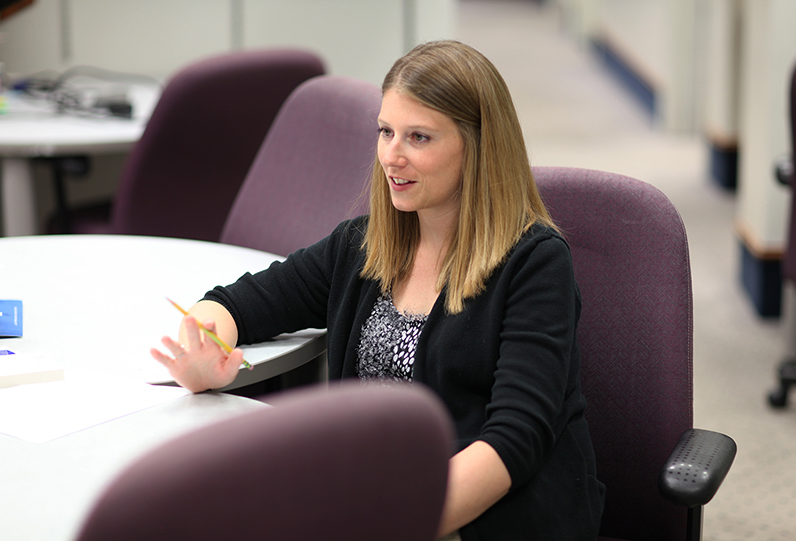 The Millikin Math Club created posters and sent e-mails to faculty, staff and students asking to give back and provide school supplies.
The classroom at Langham Creek High School is a 9th grade biology class. Lybarger says their teacher was in need of basic high school supplies.
"They needed folders, notebooks, papers, pens and pencils, and other essential supplies for high school level," said Lybarger. "My students understood that whatever you bring to school, they'll bring to school too."
One shipment of school supplies from Eisenhower High School was sent to Houston on Saturday, Sept. 9. Another shipment of supplies, including Millikin's collection, will be sent on Saturday, Sept. 16.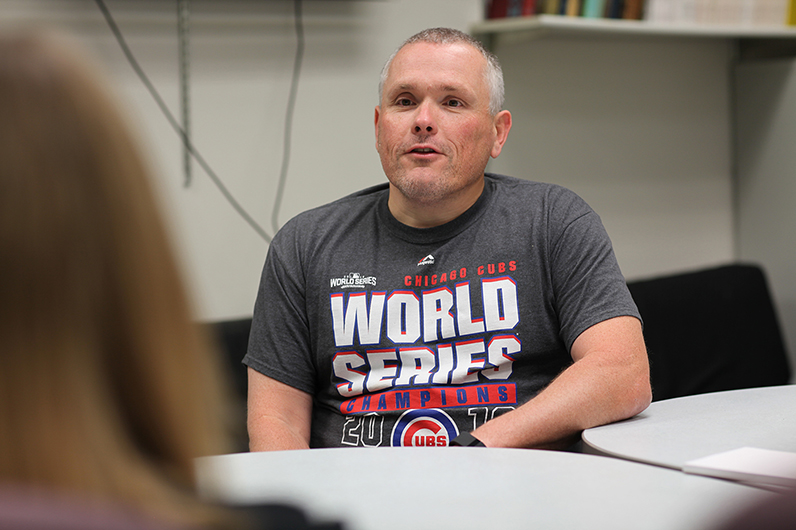 "At this point, if there's something more specific that they need, we will continue to send more supplies," said Lybarger.
Lybarger is a lifelong resident of Macon County, graduating from Mt. Zion High School in 2004. From there she attended Richland Community College and received her Associate of Science before transferring to Millikin University where she graduated with a Bachelor of Science in Mathematics with certification to teach.
Lybarger has taught since January 2009 at both MacArthur and Eisenhower High Schools in Decatur. She has been department chair at Eisenhower High School for five years where she also teaches mathematics ranging from Algebra 1 to AP Calculus.
For more information about the school supply drive or to donate, contact Dr. Joe Stickles at 217.424.6290 or by e-mail at JStickles@millikin.edu.
View Coverage