School of Theatre and Dance presents "9 to 5" The Musical Nov. 9-12
Millikin University's School of Theatre and Dance continues its 2017-18 production season with "9 to 5" The Musical running Nov. 9-12 in Albert Taylor Theatre, located in Shilling Hall on Millikn's campus.
Based on the iconic 1980 movie, "9 to 5" is a hilarious and high-energy story of friendship and revenge. Three female coworkers (and unlikely friends) concoct a plan to get even with their sexist, egotistical, lying, hypocritical bigot of a boss and learn that there is nothing they can't do, even in a man's world.
Country music artist Dolly Parton wrote the music and lyrics for "9 to 5," and the book was written by Patricia Resnick.
The Millikin show has approximately 20 song and dance numbers incorporating a cast of 25 actors. The show is directed by Tom Robson, assistant professor of theatre and dance at Millikin. Kevin Long, artist in residence, is the musical director, and Anna Corvera, visiting instructor of dance, is the choreographer.
The script stays as true to the original movie as possible. "But there are one or two nods to the 21st century," Kevin Long said in a recent interview with the Herald & Review.
"The work that we are doing might be set in 1979, but the audience is viewing it in 2017," said Tom Robson. "What does it mean for an audience to watch a play about workplace sexual harassment, to watch a play about not feeling like they are being listened to by their bosses? What is it like for a woman to be silenced?"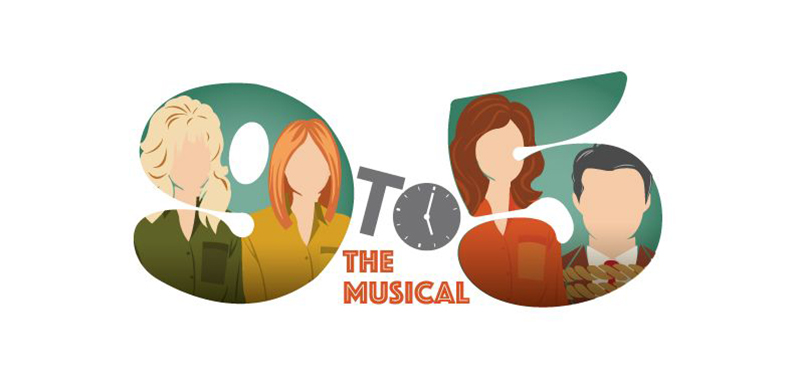 Robson added, "It's fun, but it has a point of view. It had a point of view in 1980 when the movie came out and in 2008 when the Broadway production came out."
Hope Klessig, a sophomore musical theatre major from Brillion, Wis., says the goal for the cast is to tell the story and the seriousness, but with the comedic tones and lines. "People can still see the truth in it," said Klessig.
Klessig noted, "The women in the play go through changes and find friendships along the way. They find a community of women to back them up."
Tickets for the performance are $16-$18 and can be purchased through the Kirkland Fine Arts Center Ticket Office by calling 217.424.6318 or by visiting kirklandfinearts.com.
Millikin's School of Theatre and Dance is a nationally recognized program, offering conservatory-style training rooted in a liberal arts education. The School of Theatre and Dance's approach to education offers students valuable insight and hands-on experiences that will prepare them for professional success. Nationwide, Millikin's respected theatre alumni are routinely hired for projects in television, film and live theatre, including top Broadway shows. For more information, visit millikin.edu/theatre.