TKE Beta Chapter students rewarded for academic excellence
The Tau Kappa Epsilon (TKE) Foundation announced the recipients of its prestigious 2019-20 named scholarships which recognize and reward academic excellence.
Three members of Millikin University's TKE Beta Chapter were recognized including Max Phillips, a sophomore chemistry major from Salem, Ill., who earned the Lon G. Justice Scholarship. Jared Scott, a junior theatre major from Nashville, Tenn., earned the Bruce B. Melchert Scholarship, and Mac D'Amico, a junior music business major from Mokena, Ill., who received the George W. Woolery Memorial Scholarship.
Additionally, sophomore accounting major Reiss Naylor, of Troy, Ill., was named to the 2019-20 All-Teke Academic Team.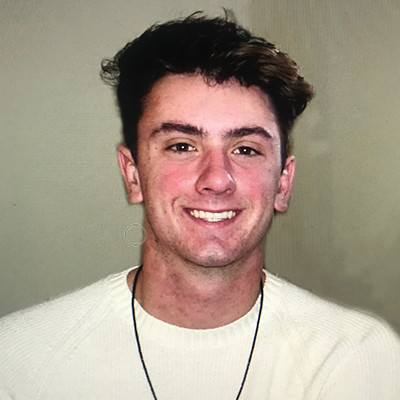 "College was much more of an adjustment than I anticipated it being my first year. I was swamped with rigorous pre-medicine classes and baseball and golf practices, so I elected not to get that involved on campus. However, coming into this year I wanted to get as involved as I was in high school and began searching for organizations I could be a part of," said Max Phillips. "Tau Kappa Epsilon was the first choice for me. I was aware of the type of men who joined and saw myself fitting right in to help the men after me to become better for a better world in turn."
Founded on Jan. 10, 1899, Tau Kappa Epsilon is one of the largest collegiate men's social fraternities in North America with over 289,000 initiated members and 227 active chapters and colonies. TKE's mission is to aid men in their mental, moral and social development for life. With nearly 12,000 collegiate members, Tau Kappa Epsilon contributes to the advancement of society through the personal growth of its members and service to others.
Tau Kappa Epsilon colonized on Millikin University's campus in the year 1909 as Millikin's first national fraternity.
"Brotherhood is a word that a lot of people first think of when it comes to fraternities," said Phillips. "The bond created with your fraternity brothers runs deeper than friendship. They become your family. They are there to lift you up when you're down, celebrate with you at the top, and motivate you when needed. It's a bond truly unlike any other, and it has taught me how to be selfless."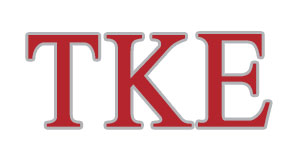 The TKE Foundation is committed to establishing and supporting scholarships and leadership training programs which promote academic achievement and strengthen the moral, social and community values of its members.
Each year the Foundation grants more than $500,000 in scholarships and awards.
"The Beta Chapter of Tau Kappa Epsilon continues to demonstrate leadership and strength in the area of academics," said Paul Lidy '04, dean of campus life at Millikin. "It is exciting to recognize these four fraternity members on their accomplishment."
For more information about the Tau Kappa Epsilon Foundation, visit tke.org.