MU students integral to successful MIG Virtual Simulation
Like many events over the course of the academic year, the 2021 Model Illinois Government (MIG) simulation was held fully online due to COVID-19 precautions. Students representing Millikin University's legislative delegation worked to adapt their debate techniques, lobbying procedures and strategies for running for office, all leading to a successful simulation.
Model Illinois Government is a student-run simulation that includes colleges and universities from across Illinois that encompasses writing and debating legislation, understanding parliamentary procedure and running for political office. Held virtually for the first time Feb. 26-27, Millikin students took on legislative leadership roles and served as integral parts to the success of this year's conference.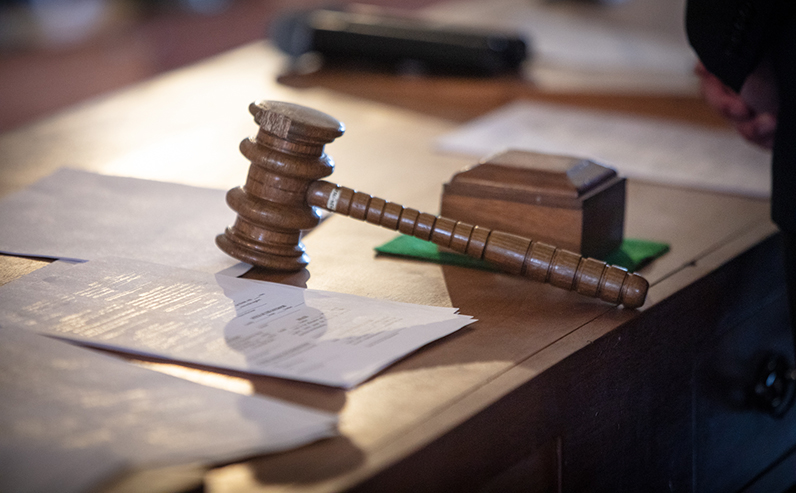 "Most years, we spend four days in Springfield [Ill.] preparing and debating in the Illinois Capitol and the Old State Capitol. Instead, this year, the students had to prepare for a simulation that would happen entirely over Zoom. This would change every facet of the conference, from the way the lobbyists would lobby bills, to how students would debate in chamber, to how candidates for office would run their campaigns," said Amber Lusvardi, instructor of political science at Millikin.
Lusvardi noted, "Our entire class had to learn to prepare for simulation in a new way, not fully sure how it would look or what tactics would translate well to an online platform. I was very impressed by their willingness to try new methods and adapt when necessary when faced with an ever-shifting educational environment."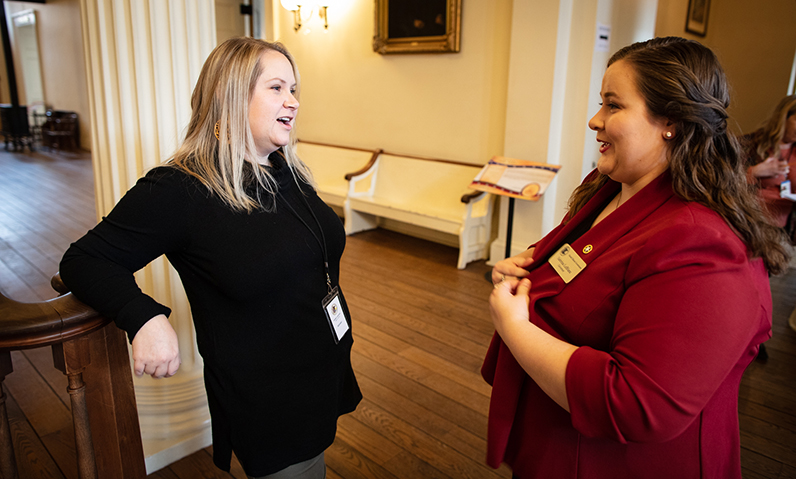 Amber Lusvardi (pictured left)
The outgoing Attorney General from this year's Model Illinois Government was senior political science and philosophy major Chelsea Ray Walters, of Decatur, Ill. Walters was elected to the 2020-21 executive board for Model Illinois Government during last year's simulation. For the last year, Walters was responsible for planning original legislation, overseeing the Model Illinois Government Constitution and planning the MIG journal.
Senior political science major Nash Oldenettel, of South Jacksonville, Ill., served as the head lobbyist for the organization, helping to train and oversee the lobbyists in the House and Senate chambers while also lobbying legislation.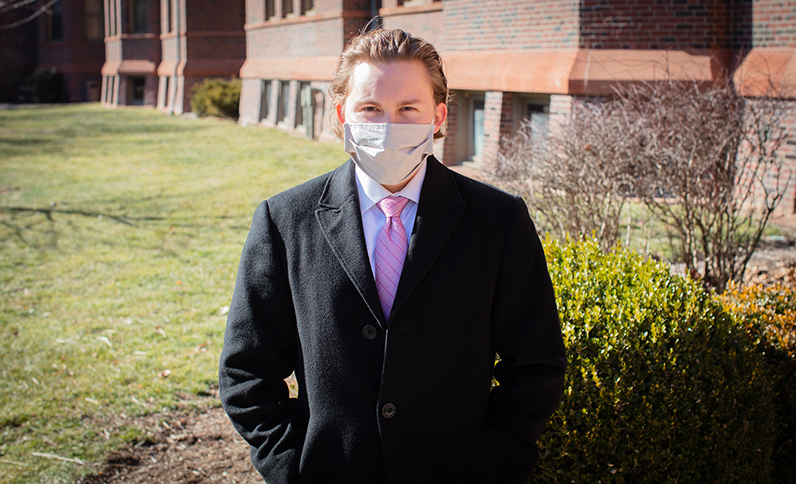 Nash Oldenettel
Two Millikin students also won prestigious awards at this year's Model Illinois Government simulation. Senior political science major Geoff Diver, of Delavan, Ill., won the Outstanding Original Legislation Award for his well-crafted and thoughtful legislation that addressed a lack of access to basic health and reproductive care products in Illinois prisons.
"Geoff is a talented writer, and both this year and in previous years at Model Illinois Government, has written a piece of legislation that captured a necessary perspective on a social issue that requires state attention," Lusvardi said.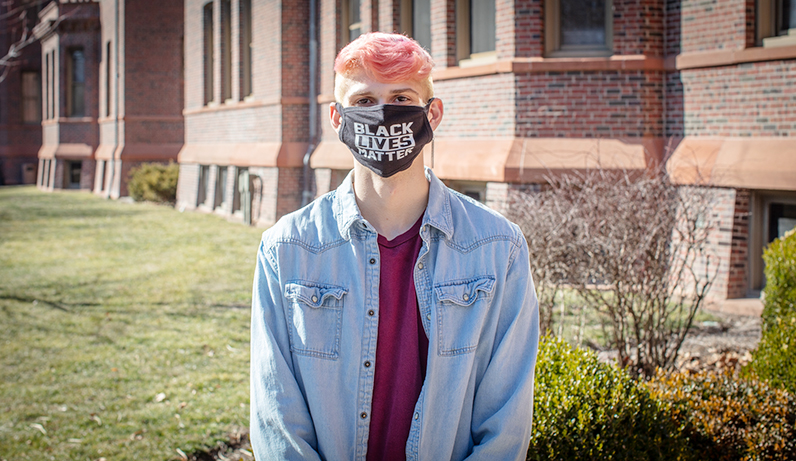 Geoff Diver
Diver noted, "Winning Best Original Legislation was a difficult but exciting experience. I was glad that I was able to bring attention to the harm caused by the prison industrial complex. My original legislation ensured Illinois state prisons would provide menstrual products and contraceptives to people in the prison industrial complex. It was difficult to get my bill passed through the senate, but to my surprise, my bill received bipartisan support in the house, allowing it to pass both houses and get signed into mock law by the MIG Governor."
Senior political science major Elijah England, of Decatur, won the Outstanding Journalist Award for his in-depth coverage of simulation events. England took on the role of journalist at the last minute due to a shortage of journalists and immediately acclimated to his new role, covering events unfolding both on the legislative side of Model Illinois Government and at Moot Court.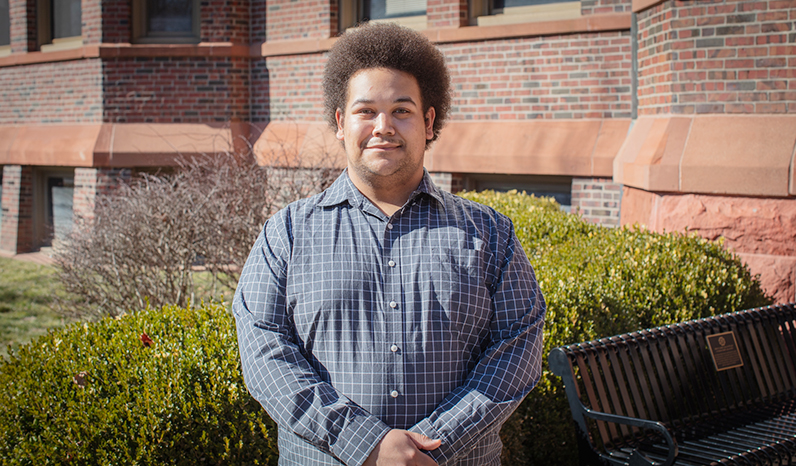 Elijah England
"I was very proud to cover such a groundbreaking event. Virtual programs like this have become the new go-to since this pandemic has forced us to continue our lives at a distance," England said. "Winning best journalist was definitely a surprise. However, the love felt from the organization and members of the program was astronomical and I look forward to working with them again in the future."
Lusvardi added, "This was the first ever fully virtual MIG due to COVID-19 and I am proud of our students for their continued commitment to excellence in the face of adversity."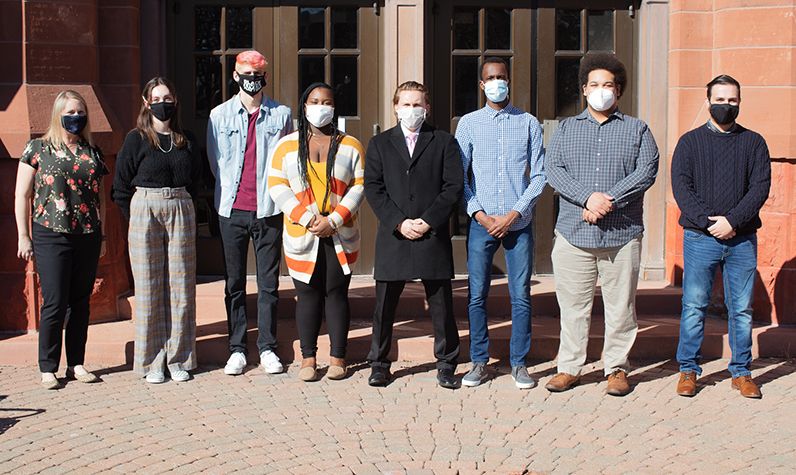 Other Millikin students who participated in Model Illinois Government include:
Joselynn Ali, a senior political science major from South Holland, Ill.
Rhys Deiter, a first-year political science major from Fortville, Ind.
Aimable Ngabo, a junior political science major from Kigali, Rwanda
Gabby Watson, a first-year political science major from Murphysboro, Ill.