MU students elected to MIG leadership positions
Model Illinois Government (MIS) is a unique student-run simulation that includes colleges and universities from across Illinois that encompasses writing and debating legislation, understanding parliamentary procedure and running for political office.
Students representing Millikin University's legislative delegation once again had a successful simulation at Model Illinois Government, held Feb. 27 – March 1 at the state capitol complex in Springfield, Ill. Millikin students took on legislative leadership roles and wrote pieces of original legislation that led to achievements at this year's simulation.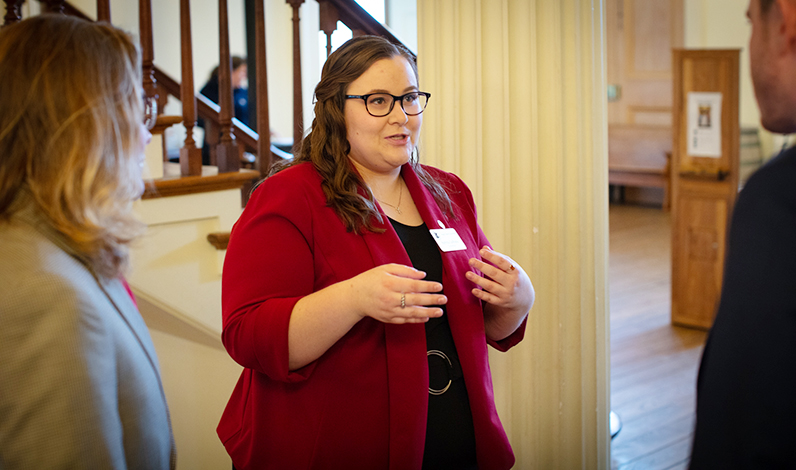 Senior political science major Sabrina LeBlanc, of Carbondale, Ill., served as governor of Model Illinois Government. LeBlanc was responsible for overseeing all aspects of the simulation as the highest officeholder in MIG. For her efforts, LeBlanc was awarded MIG's highest honor, the Outstanding Contribution to Model Illinois Government Award.
"Model Illinois Government is one of the preeminent intercollegiate government simulations in the United States," said LeBlanc. "It doesn't just teach students about politics, it teaches about having confidence in yourself to be able to speak on issues that you are passionate about. You can turn that confidence into debating or being able to present to board members for a business. It's learning to think on your feet while you're thrown into the simulation."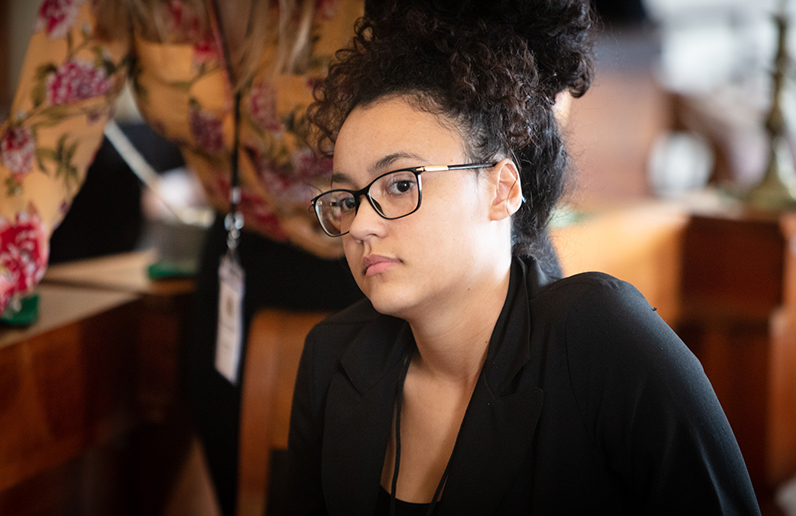 Junior Chelsea Walters, a junior philosophy major from Decatur, Ill., was elected to a position on the 2020-21 executive board for Model Illinois Government in the role of Attorney General. Walters will be responsible for planning original legislation, overseeing the Model Illinois Government Constitution and planning the MIG journal for the next year. She will also hold an executive board meeting at Millikin University in which students from across the state will be in attendance.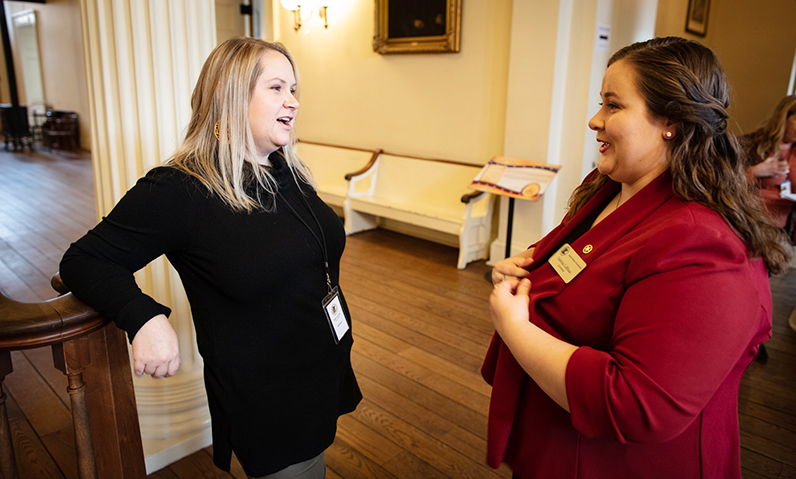 "Every year that I bring students to the Model Illinois Government conference, I am amazed at their ability to jump into the simulation with hundreds of other college students from around the state of Illinois and really shine in terms of their preparedness, excellence in debate, and their willingness to run for elected office," said Amber Lusvardi, instructor of political science at Millikin.
Lusvardi notes that the students stood out during their House and Senate debates. "I cannot think of a better way for students to understand the legislative process than to write their own legislation and sponsor it, try to get it to pass through committee, and argue for its passage on the floor of the House or the Senate, all the while watching the way it gets amended along the way," she said.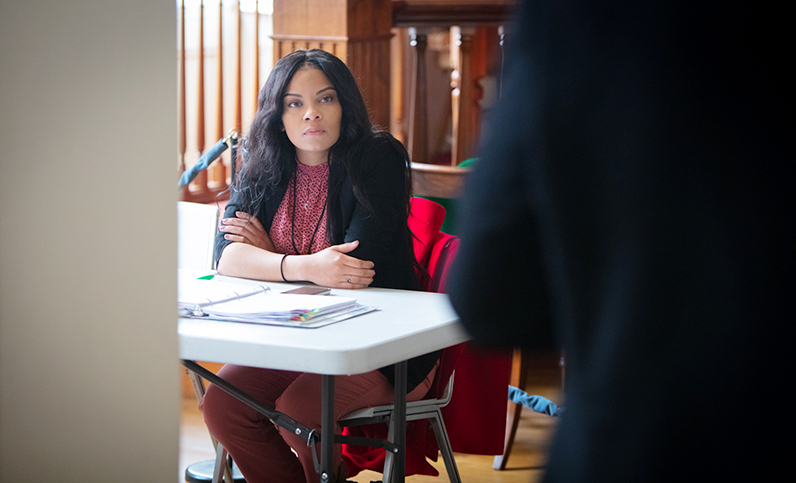 During the course of this year's simulation, Walters and Geoffrey Diver, a junior political science major from Delavan, Ill., were also elected to hold positions within the Senate chamber as the Assistant Majority Leader and the Majority Whip.
Chelsi Jones, a senior political science major from Decatur, and Jasmin Coronel, a senior Spanish and political science double major from Chicago, were both chosen to be committee chairs due to their excellence in knowledge of parliamentary procedure.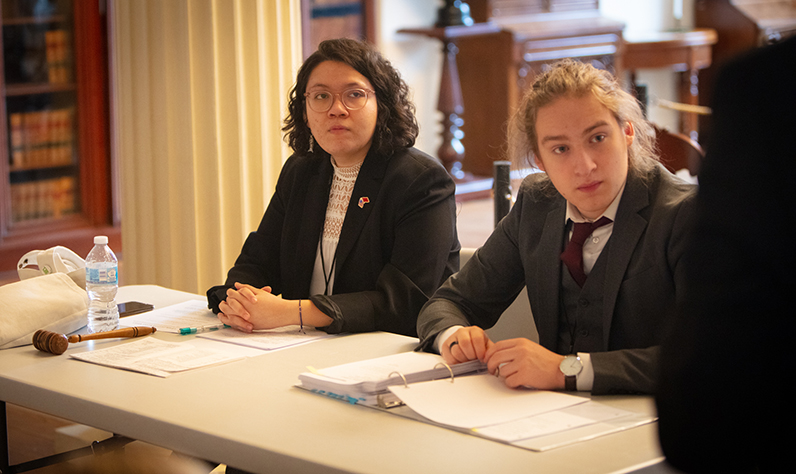 Nash Oldenettl, a junior political science major from South Jacksonville, Ill., served as the head lobbyist for the organization, helping to train and oversee all of the lobbyists in both the House and Senate chambers.
Geoffrey Diver, Chelsi Jones and Nash Oldenettl all wrote pieces of original legislation that were chosen to be debated in committee and on the House and Senate floors.
Driver's original legislation focused on compensating those expunged under the Cannabis Regulation and Tax Act for time served in the prison industrial complex.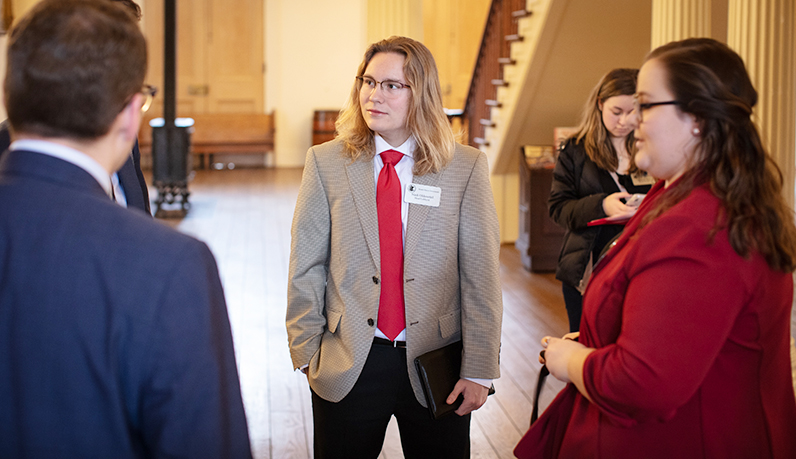 "MIG was a great experience and I was happy to participate in the process as a mock Senator. I was glad that my original legislation provided for debate in committee and on the Senate floor," said Driver. "I was grateful to be given the opportunity to serve as the Democratic Whip. My job as Whip was to ensure my party was organized, had a speaking list ready for each bill and inform speakers on what the bills entailed."
Lusvardi added, "I am excited once again to have a Millikin student (Chelsea Walters) on Model Illinois Government's executive board, which means she will be planning next year's simulation for the next year and helping other students have the best experience with the simulation as possible. This is really Performance Learning in action as the simulation does not work without the efforts of the executive board."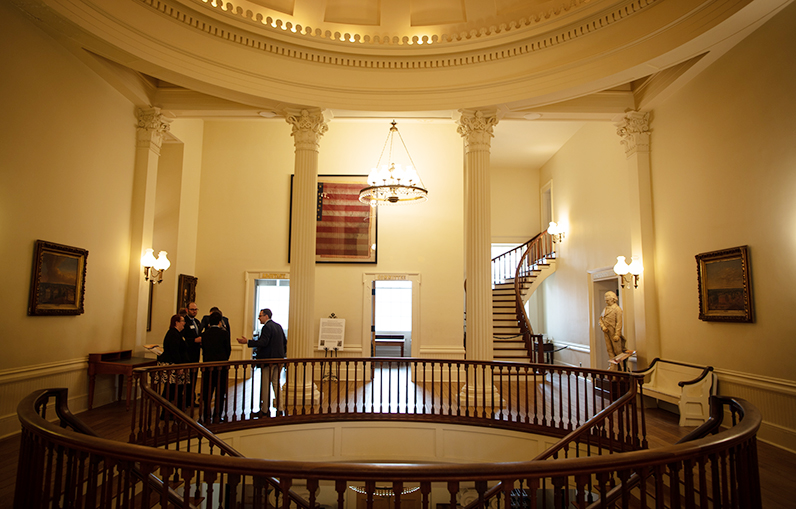 Other Millikin students who participated in Model Illinois Government include:
Funke Odufuwa, a sophomore political science major from Chicago
Aimable Ngabo, a sophomore political science major from Kigali, Rwanda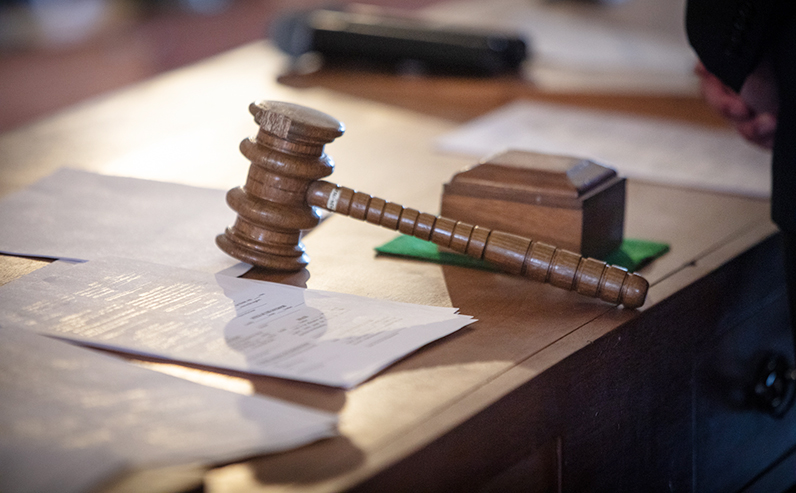 Ashton Hooker, a senior political science major from Decatur
Elijah England, a sophomore political science major from Decatur
Joselynn Ali, a junior political science major from South Holland, Ill.