Millikin students' research focuses on fight against cancer
Students under the guidance of Dr. Jennifer Schroeder, associate professor of biology at Millikin University, have spent the past semester researching the potential benefits of different cancer treatments.
Alex Cardascio, a senior biology major with a minor in chemistry from Mt. Zion, Ill., and a James Millikin Scholar (JMS), is engaging in Millikin's cantharidin/nanoparticle research, collaborating with chemistry professors Dr. Paris Barnes and Dr. Anne Rammelsberg. Cardascio is examining the effects of laser treatment on MCF-7 and 231 cell lines.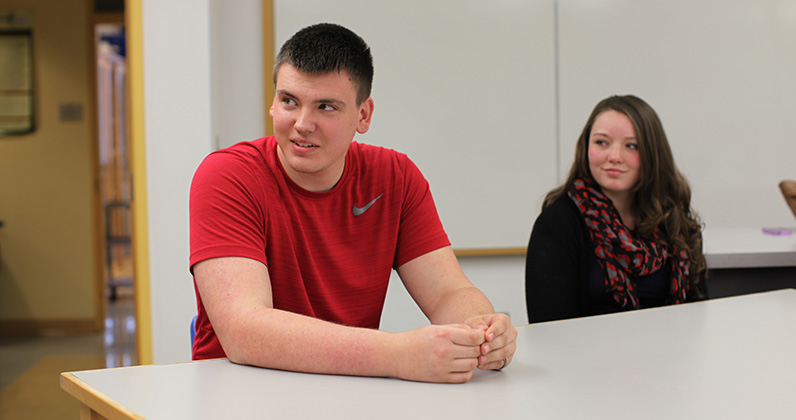 In a recent interview with the Herald & Review, Cardascio said his mother has undergone treatment for breast cancer and is in remission.
"I went with her to a couple of her radiation treatments and saw how it affected her and how it affected my family," Cardascio said. "So if we can find a better way to treat cancer with fewer side effects, I want to do that."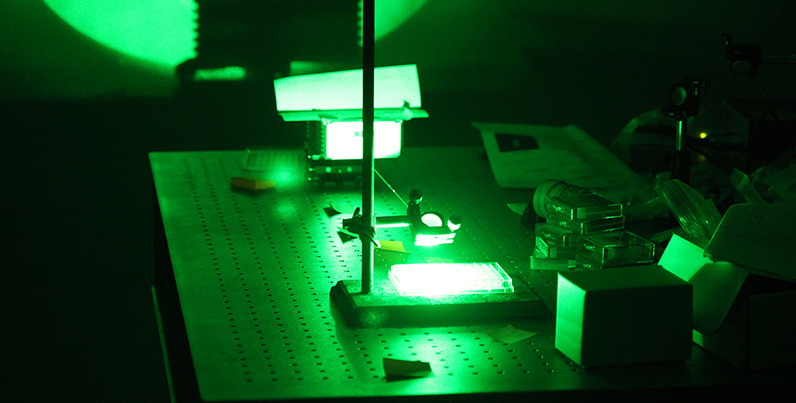 Cardascio is trying to inject cantharidin inside liposomes by using laser treatment to release the cantharidin on the breast cancer cell. Cardascio is looking to see if the laser treatment is a viable method to open up the liposome composite. His work is part of Millikin's ongoing research into a new method of fighting cancer without harming healthy tissue.
Senior biology majors MacKenzie Brummerstedt of Mt. Zion and Sara Siegfried of Red Bud, Ill., are researching the effects of everyday antioxidants on breast cancer cells to measure their potential.
Brummerstedt recently graduated from Millikin in December and wrapped up her research on various herbal teas that are reported to either reduce cancer risk or be antioxidant, and determine whether they increase or decrease breast cancer growth.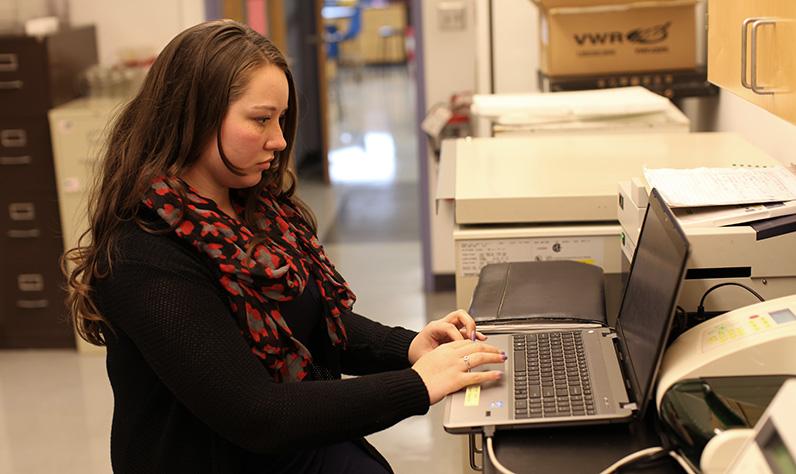 "I've been using green, black, oolong, essiac and yerba mate teas, and have been testing them on two different breast cancer cell lines," Brummerstedt said. "We are using MCF-7 and MDA-MB-231 cell lines. MCF-7 are hormone responsive and are metastatic, and 231s are the opposite, they are not hormone responsive but are metastatic. It gives us an opportunity to see if different types of breast cancer will respond in different ways rather than assuming all breast cancers do the same thing."
Sara Siegfried has been working for the last year on studying essential oils and their effect on breast cancer viability. She is also starting to look at the "active" components of the oils to see if they have any function.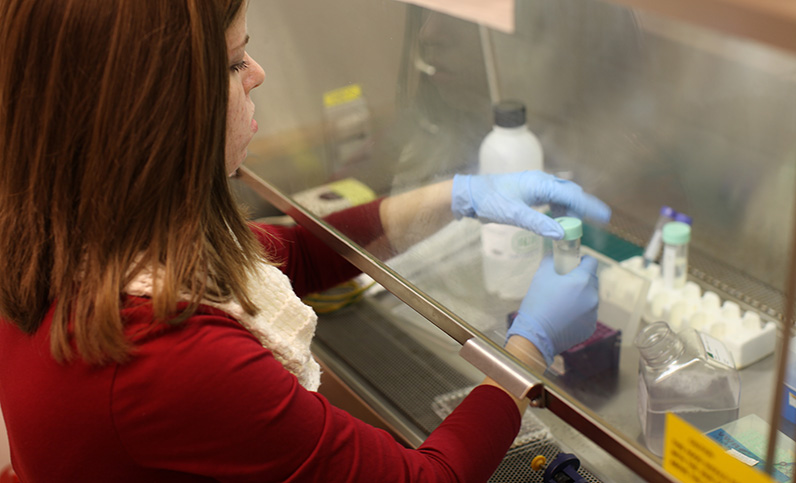 "I'm testing the cytotoxicity of five different essential oils on two different breast cancer cell lines," Siegfried said. "We've also tied in a chemistry component to the project and we are testing the major chemicals that make up these oils."
The essential oils Siegfried is studying include rosemary, eucalyptus, lemon, cinnamon and clove.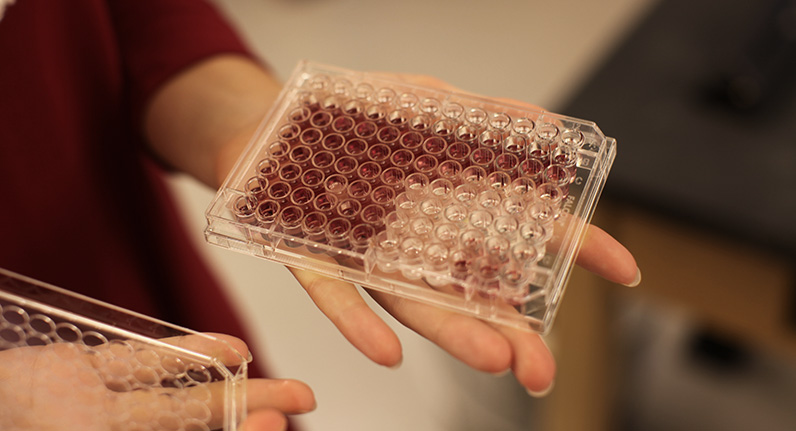 Siegfried said her grandfather died of lung cancer two years ago and she was drawn to studying essential oils because her roommate was into them.
"The next step would be for someone to study the best way to deliver the oil, whether to consume it, use it topically or in a diffuser," Siegfried said. "Maybe try the nanoparticles."