Millikin University becomes a "Neve" College
Millikin University is one of the few academic institutions in the United States that can call itself a Neve College – a name attached to many high-end music studio products.
This is the case because Millikin's very own state-of-the-art recording studio, Millitrax, recently underwent renovations and added two brand new Neve 5088 Shelford 32-channel studio recording consoles. The studio was in need of updated consoles for the last few years and thanks to Kevin Guarnieri, technical director of Millitrax, those changes became a reality.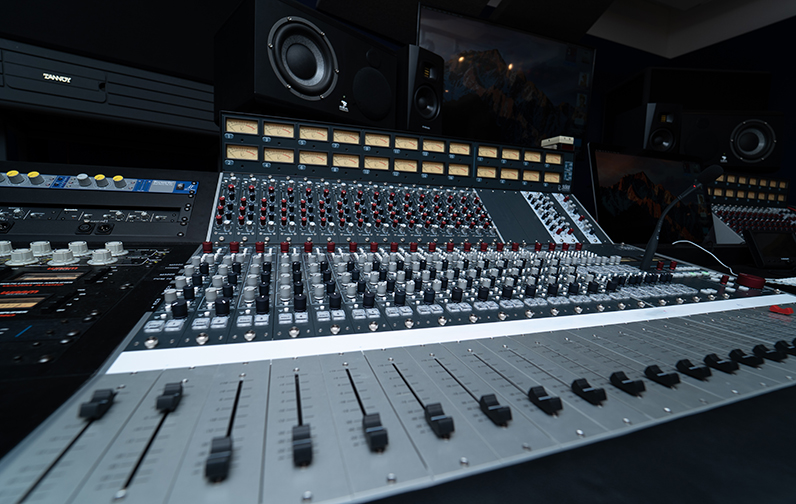 "Millikin didn't have that gravitas for audio engineering," Guarnieri said in an interview with the Herald & Review. "We are one of only 51 colleges/universities, and the second institution in Illinois, currently using the Neve 5088."
Many of Millikin's commercial music majors in the School of Music gain hands-on experiences in recording and audio production by utilizing Millitrax. The space has two studios, analog and digital. Studio A includes a large tracking room, isolation room, control room and machine room. Studio B, also known as the audio lab, features a mixing room with a digital console. In the past, Millitrax utilized an Amek Angela 2 console.
"Studio A is made for really big tracking sessions with drums, bass, piano, guitar and vocals," Guarnieri said. "In Studio B, you might do a single instrumental overdub, vocal or acoustic guitar. But you don't have the physical space to put that many musicians in that room."
The systems design, components and build quality of the Neve 5088 make it one of the highest fidelity/lowest distortion consoles made. Installed in August 2019, it took 16 days to remove the old consoles and replace them with the Neve 5088 along with the cabling.
Millikin's student-operated recording companies First Step Records and Blue Box Records utilize Millitrax. First Step Records is a record label and publishing company providing hands-on experiences in the business of music. Blue Box Records provides opportunities for commercial music ventures.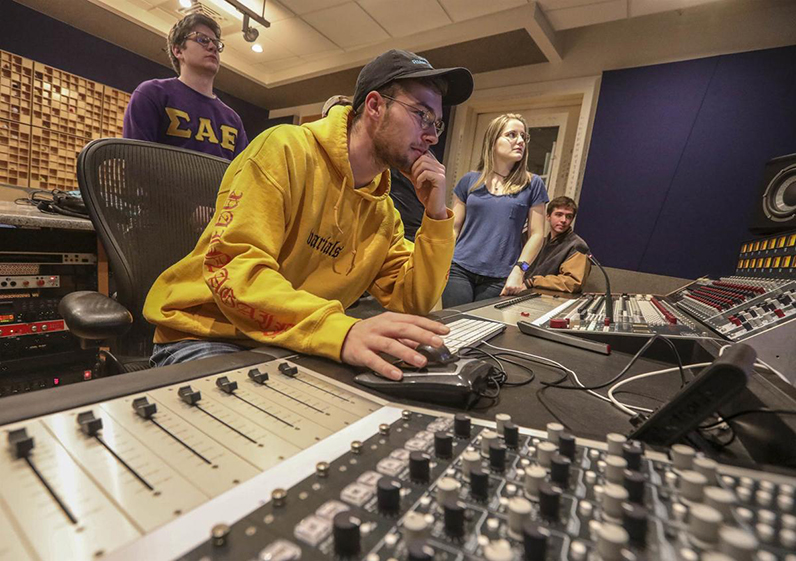 Photo courtesy of the Herald & Review, Clay Jackson
"It's easier to trust this one," said Dalton Krum, a junior music business and commercial music double major from Tiffin, Iowa. "People are going to use it more, opening it up to more."
Justin Corp, a senior commercial music major from Frankfort, Ill., added, "All the resources we have sound so clean. It is transparent and you hear what you want to hear."
Kevin Guarnieri began teaching at Millikin in 2014 after spending 15 years as an engineer in the recording industry. He has worked with several critically-acclaimed recording artists such as NSYNC, Mariah Carey, Mick Jagger and Randy Jackson.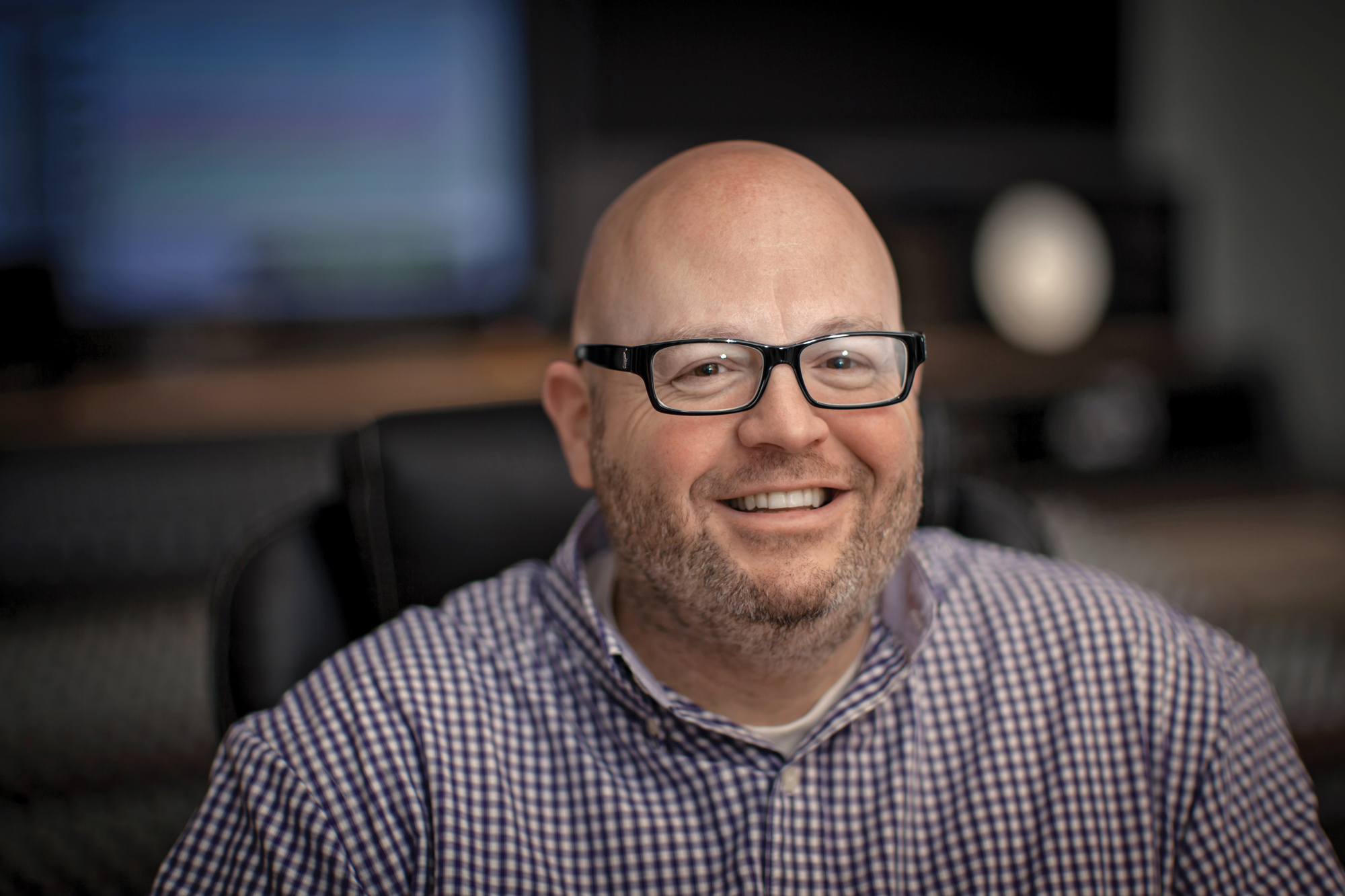 Guarnieri developed a passion for teaching after he taught recording classes and spoke with students about music production at UCLA and the Los Angeles Film and Recording School. As a result, he accepted a position at Madison Media Institute in Madison, Wis., teaching studio production.
"I wanted to make the transition from working in the studio to instructing," Guarnieri says. "I ultimately wanted to work at a regionally accredited university, and that's what led me to Millikin. I'm no longer running studios, I'm teaching students how to use them."
Guarnieri proposed the idea of upgrading Millitrax to the University. The Neve Console Company was able to provide the necessary equipment for recording instructions including a front end, microphone preamps, faders, equalizers and ways to blend the products together.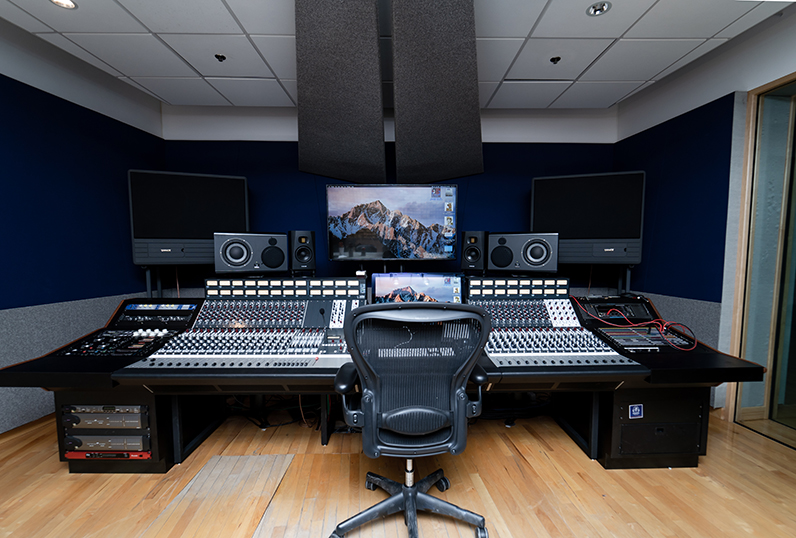 The Neve consoles are the top-of-the-line addition to the recording studio, but Guarnieri wants his students to learn the basics. "I don't like to lean on the shortcuts," he said. "What we are trying to teach here are the basics. The console is simply another tool in creating quality recordings. I live by the motto 'serve the song, serve the artist.'"
Adam Marion, a music business major from Springfield, Ill., has worked with the old and new consoles. "The Neve is easier to understand but I learned important information from the Amek console. There were more steps involved and it was a little bit more in depth. It helped me make sure I knew what I was doing."