Making their voice heard
When it comes to helping improve the young voter turnout this election year, Millikin University is doing its part to turn the tide.
Millikin, along with 4,500 other college campuses around the country, participated in National Voter Registration Day on Sept. 22. Millikin's Political Science and History Department along with the Office of Campus Life hosted a socially distant voter registration table in the Oberhelman Center for Leadership Performance on the first floor of the University Commons to encourage students to register.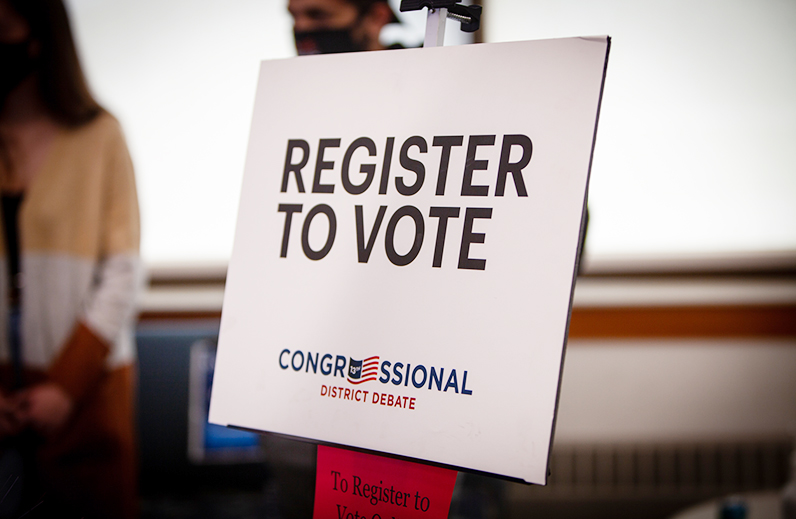 "We asked students if they wanted to register to vote, and if they did, we were happy to help them and direct them in any way possible," said Geoffrey Driver, a senior political science major from Delavan, Ill. The students answered questions and provided information on early voting, mail-in voting and absentee ballots.
Dr. Laura Dean, associate professor of political science at Millikin, served as the faculty advisor for the event. Dean says they plan to offer rides to the polls on Nov. 3 for students who wish to vote in person.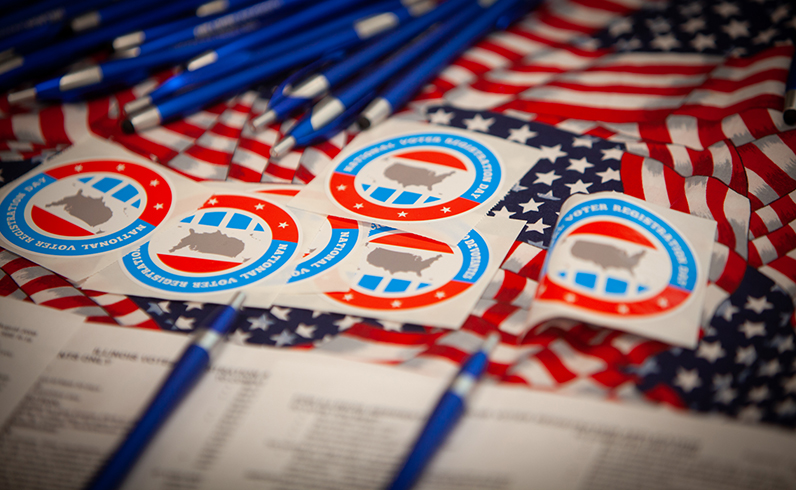 "I think it's important to get young people out to vote because we have low voter demographics," Driver said in an interview with the Herald & Review. "It's really important to show the older generations that we do care about this and that we want to make a difference."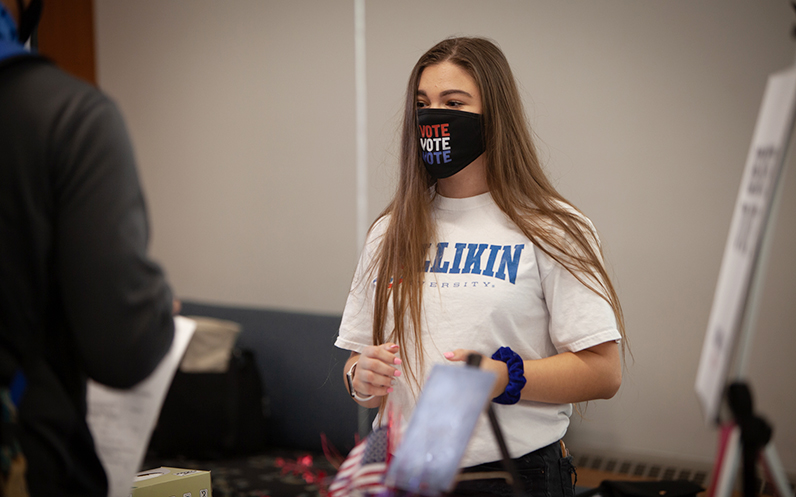 First-year student Ciara Butler says it's important to inform people to vote and to get their voices heard. "We usually see such a low turnout with the younger generation. With the political scene right now, it's important to voice your opinions," she said.
Butler added, "This generation is so outspoken. It's important to get out there and actually vote for the change you continue to preach about and make sure you're putting some effort behind your voice and causing the change that you want to see."
In Illinois, voters can register at their polling place on Election Day if necessary. According to Forbes, 63 percent of Americans age 18-29 say they will definitely be voting in the November election showing a considerable increase from 2016 and 2018.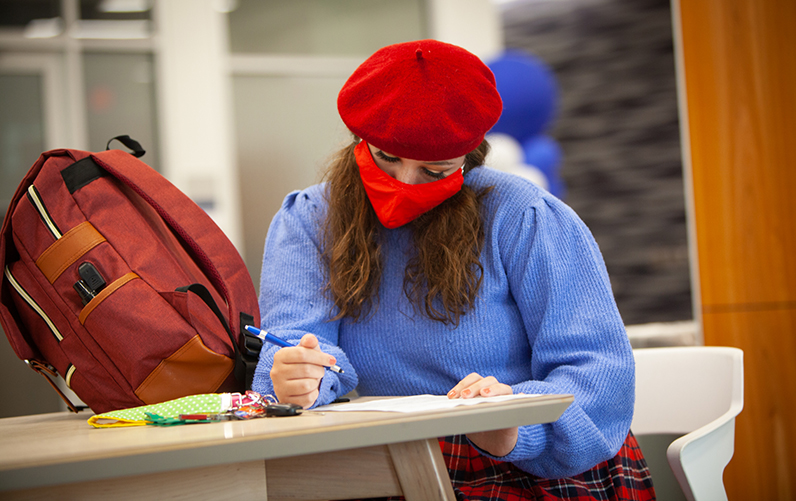 The percentage of young Americans who plan to vote exceeds the 47 percent who said they definitely planned to vote ahead of the 2016 election, the 40 percent who planned to vote in 2018 and the 48 percent who planned to vote in 2012.
"For me, I chose to major in political science because I was able to see the influence that you can have when you're on a state or national level," said Chelsi Jones, a senior from Decatur, Ill. "I can do as much work as I want in my community, I can do as much work as I want for the Black community, but until we have state, local and national people to back whatever work we're doing or whatever community work we're doing, we're going to be in a never-ending cycle of trying to dig ourselves out of a hole. We need people who have the power to make changes, and I wanted to be someone who could communicate with those people to make sure we have people who could advocate for our community."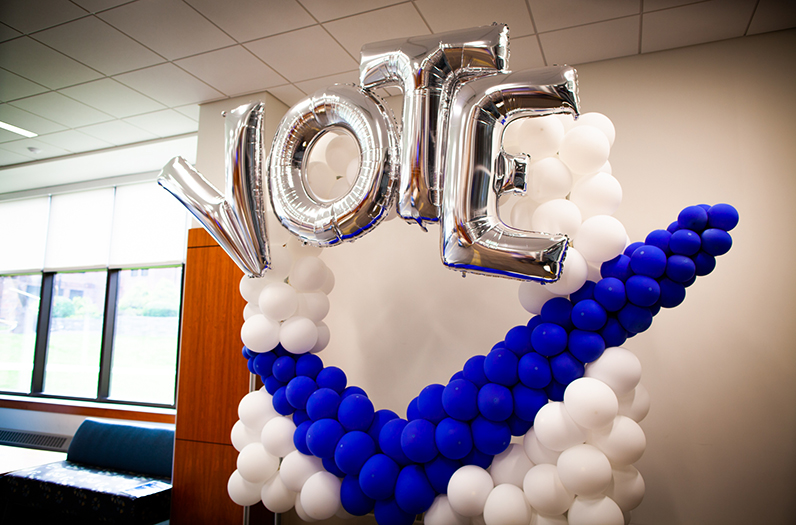 Millikin President Dr. Jim Reynolds offered his thoughts on the election season as he addressed the campus community with an e-mail message.
"Today is an opportunity for all of us to make certain that we are registered to vote and also to continue to examine the national issues that are of importance to each of us," Reynolds wrote. "We will all have had the chance to freely vote for the person that we believe is best for the office, the votes will be counted, and the country that we all love will continue to be a beacon of light. We are not a perfect union but when I look around, there are many reasons to want to be a part of this American society."