James Millikin Scholar uses project to create children's mystery musical
Haley Muller is a James Millikin Scholar (JMS) at Millikin University. She is part of a highly selective honors program designed to facilitate activities for students who engage in creative pursuits.
One of the unique aspects about the JMS program is that selected junior and senior students have the opportunity to conduct an independent study or research project which they work on throughout their honors seminar courses. The students then present their final project to the Millikin community during JMS Senior Recognition Day, held during Celebrations of Scholarship.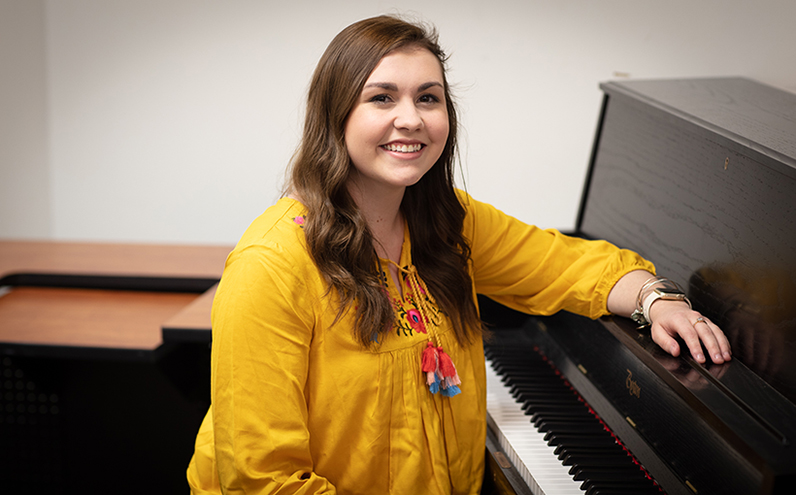 Muller, a native of Cantrall, Ill., near the Springfield area, is developing a creative product that will impact the local community. It's an original musical titled "Vandal."
It was during Muller's freshman year when she started tossing around ideas for her JMS project, and thanks to her mother, the idea to write an original musical was born.
"She thought of the idea, and over the two years leading up to my junior year, when I would actually begin the process of creating my musical, the idea really evolved into my final project that I've created," said Muller.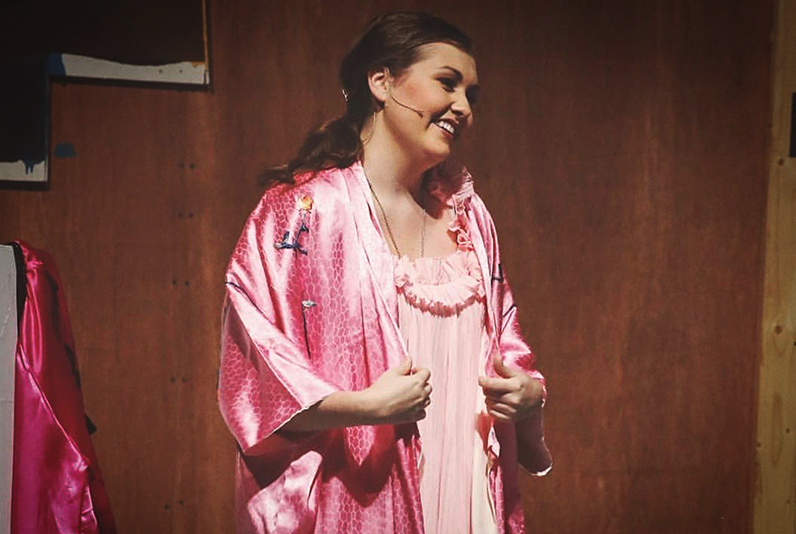 The musical is about an act of school vandalism in which the school musical is being shut down and the willpower of three students who simply won't take "no" for an answer.
"A few students secretly take on the case of finding out who was behind the school vandalism in hopes of getting their musical back," said Muller. "It's about family, friendship and forgiveness."
So how does the musical impact the community? It just so happened that Dennis Lab School in Decatur, Ill., was looking for a musical opportunity for their students and Muller's project advisor Beth Creighton, adjunct instructor of music and member of the Decatur school board, mentioned the project. Students at Dennis Lab School will stage a performance of "Vandal" on Thursday, April 11 at 6 p.m.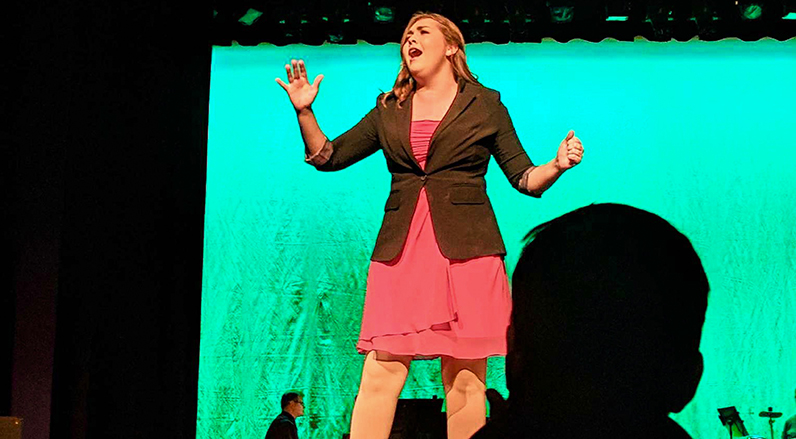 The production has been two years in the making for Muller, helping her learn how to become successful in writing, composing and formulating a musical.
"I have been working on this project since spring of 2017 - this is when I created my project proposal for the JMS board, and got approved for my project," said Muller. "Over the summer of 2018, I wrote the script for my musical."
A vocal education major, Muller is currently student-teaching at Williamsville Middle School. Because of her student-teaching, Muller spent much of the fall 2018 semester working closely with Creighton to compose the music for the show. The partnership between Millikin University and Dennis School helped further develop the musical, giving students and educators an opportunity to put their classroom skills into action.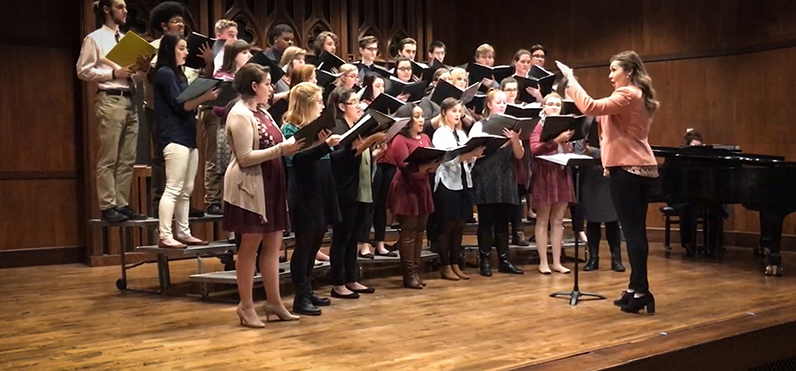 "We are still making some finishing touches," said Muller. "Through this process, I have learned that there are always things to be fixed. Nothing is ever completely finished or perfect – you can always grow and improve upon something that is already in existence. It has taken a lot of time, patience and dedication to get this musical completed while in school."
Muller hopes to one day become a music educator as she's begun the job application process. "I am so excited for what is to come. I wanted to become a teacher once I had my first job working with younger students. When I was in high school, I worked at an after-school program. I loved every second of it. At the same time, I was an assistant vocal director for the junior high musicals at my school. I realized how much of an impact a music teacher can have on his or her students - it was inspiring to me," she said.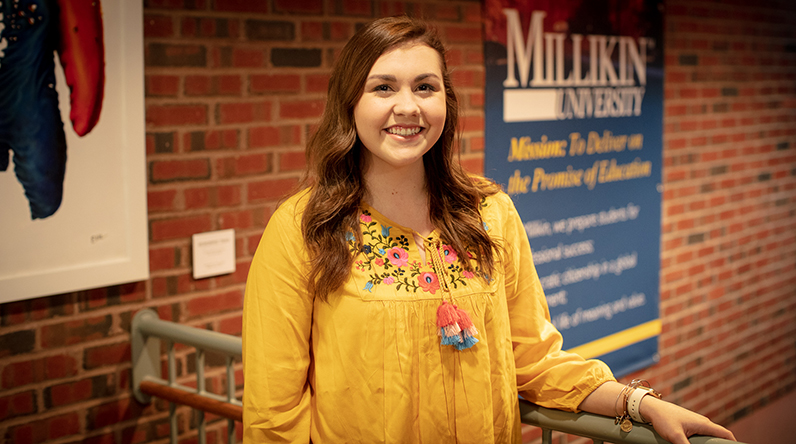 Muller has been a performer for as long as she can remember, and she feels there are many concepts to consider in becoming an outstanding educator.
"It's the differentiation, accommodation, compassion, patience and diligence that is necessary to be an outstanding educator," she said. "I have enjoyed learning these concepts and more through the music education program at Millikin. I'm excited to continue to expand my knowledge on these topics and more through my future career."
Muller added, "I am so happy that I decided to dedicate my time to this musical. If no one else ever utilizes my musical in the future, at least it brought joy and success to the students at Dennis. That makes all of the hard work worth it, and I am so excited to see it come to life."
The premiere performance of "Vandal" on April 11 will be held at Dennis Lab School; admission is free.