Tabor course combines social media with alumni networking
In today's world of marketing, effective brands have a strong identity that consumers can relate to. Brand loyalty plays a key part in retaining customers as well as building an audience through great experiences.
Ideally, when you start building a brand, it's important to find your voice and to tell your story. Utilizing digital marketing and a social media strategy can help build brand loyalty, and the key to this is generating compelling content that will drive audience engagement.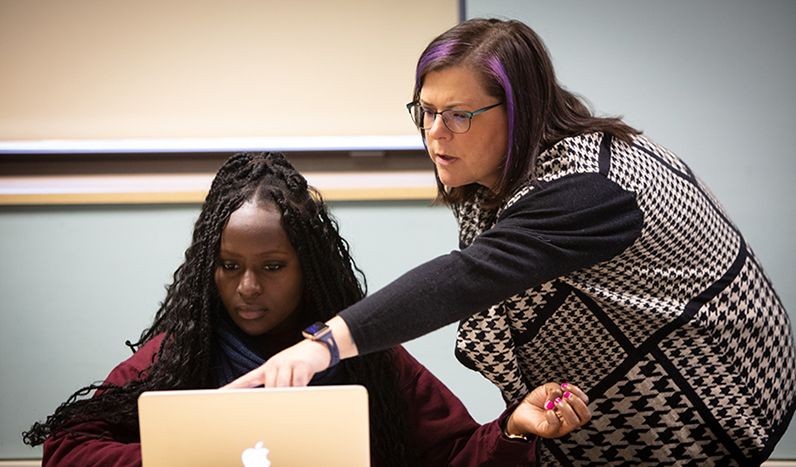 Students at Millikin University's Tabor School of Business students are learning this in Dr. Carrie Trimble's Brand Loyalty through Digital Media course. However, the students aren't just learning the basics, they are helping market the Tabor School of Business brand by creating a digital media campaign called #12DaysofTabor.
Dr. Trimble, associate professor of marketing, strives to equip her students with a variety of marketing skills that businesses seek out in potential employees. In her Brand Loyalty through Digital Media course, she teaches the basics of using social media for marketing and how to build brand loyalty through websites, social media, mobile apps and emerging technologies.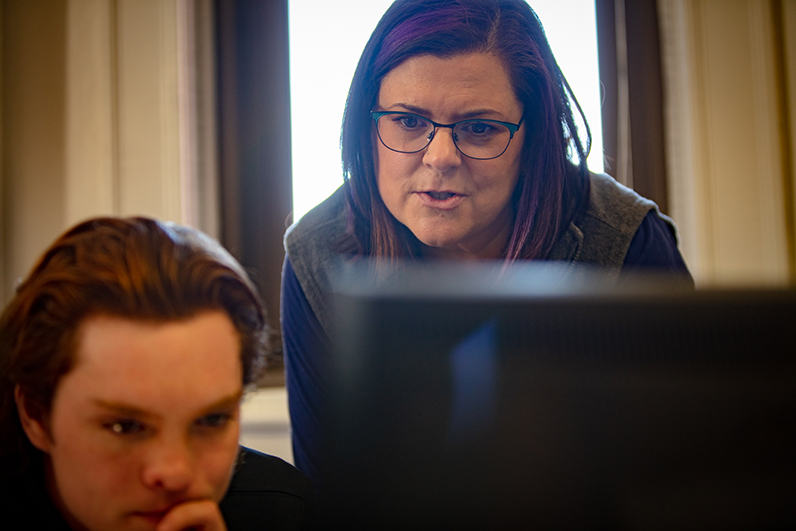 With social media continually evolving, Trimble wanted to stay up to date with current trends. She wanted her students to learn, discover, create, measure and analyze the impact of brand loyalty through digital media, and what better way than to have her students create a campaign themselves.
As part of the campaign, students will be conducting live interviews with Tabor School of Business alumni, Dec. 1-13. Each day a different graduate will be featured in a short video. The class will use Hootsuite, a social media management platform, to promote the videos, and will conduct the interviews using Facebook Live and Be.Live.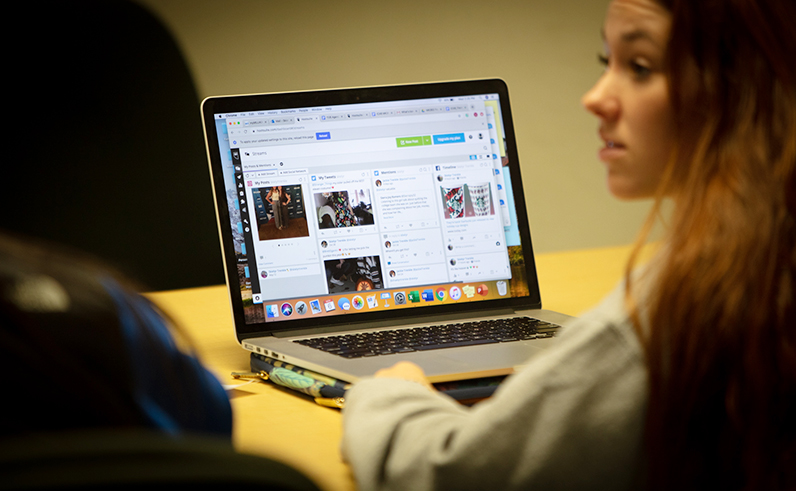 Be.Live is a software that streams live videos with people in different locations. No matter where the alumni are located, the class will be able to interview them thanks to the video software.
For Trimble, this is more than a final project, but rather a great learning and networking opportunity for her students.
"The idea was twofold," said Trimble. "Students needed a chance to develop skills in working with live video on social media, and also needed the chance to connect and network with the alumni."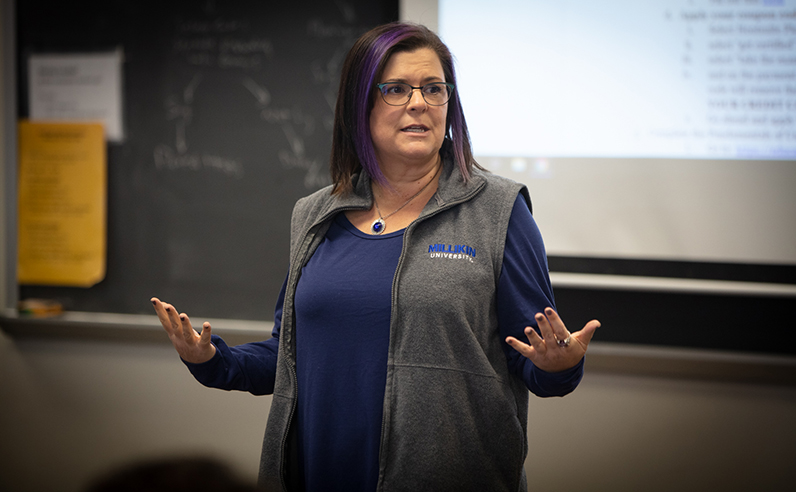 Student Daniel Tomlinson, a junior digital media marketing major from Decatur, Ill., says the class plans to ask the alumni about their careers, their experiences while they attended Millikin and how Millikin prepared them.
"Classes like this look at the analytical perspective of digital media and they've always been intriguing to me," said Tomlinson. "I've really enjoyed the process of the information we've been finding and interpreting the meaning behind it…where are we performing our best? Why are photo posts better?"
Tomlinson is a member of the Millikin student-run venture Millikin Creates. The business is giving him entrepreneurial experience while courses like Dr. Trimble's class are giving him insights into marketing as a whole. "I'm excited to hear the alumni input during the interviews, especially how Millikin helped them get to where they are now," he said.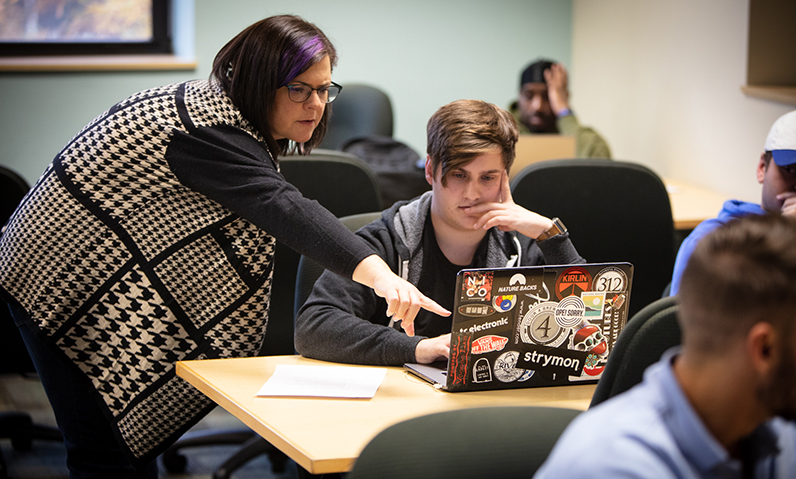 Most social media platforms have a live video aspect that businesses are utilizing more and more. Trimble wants her students to have experience with this type of media so they will stand out as candidates to future employers.
Make sure to tune into the #12DaysofTabor live videos on the Tabor School of Business Facebook page to hear from alumni about their careers, experience at Millikin and the Tabor School of Business, as well as advice they have for current and prospective students.