"We're helping them to reshape their business"
Small businesses are facing an unprecedented economic disruption due to the COVID-19 pandemic. For months, many small businesses have seen a decline in sales and a lack of in-person shopping forcing some companies to find creative ways to make up for losses, including building online stores.
Dupre's Suits, Shoes and Casual Wear in Decatur, Ill., is among the many small businesses facing these unique challenges. A family business owned by Kalan and Carolyn Rodgers, Dupre's had to close down their storefront with the lack of foot traffic.
"Foot traffic wasn't a thing, and they didn't have a website," said their daughter, Keyria, who serves as director of criminal justice at Millikin University. "The main concerns going on with the local and small mom and pop shops is they rely on foot traffic. Without the ability to have online sales, and closing down the storefront and no foot traffic, it gets difficult to make payments and things. Moving online was the best thing."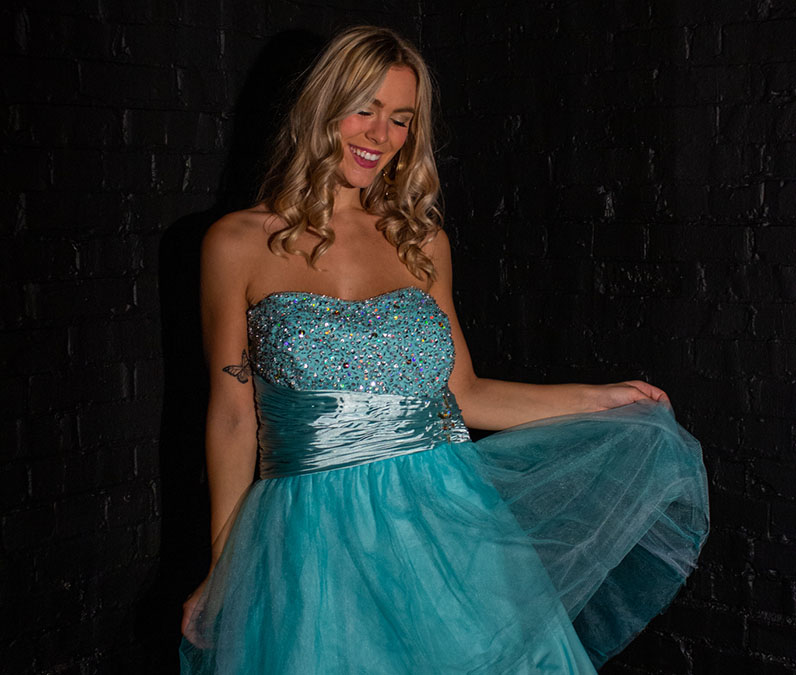 Keyria Rodgers then heard about two Millikin University student-run ventures: Millikin Creates and Millikin University Performance Consulting (MUPC). Millikin Creates is a media firm that creates videography, photography, animation, marketing and audio solutions for clients on campus or in the community. Millikin University Performance Consulting is a technical consulting firm that works with businesses around the community on website development and other technical opportunities.
Advised by Jessa Wilcoxen (Millikin Creates), associate professor and chair of the Arts Technology & Administration Department, and RJ Podeschi (MUPC), associate professor of information systems, students majoring in accounting, digital media marketing, finance, management information systems and cybersecurity are working with the Rodgers family this fall to create a website and online store. The website, dupresapparel.com, is set to go live in mid-December.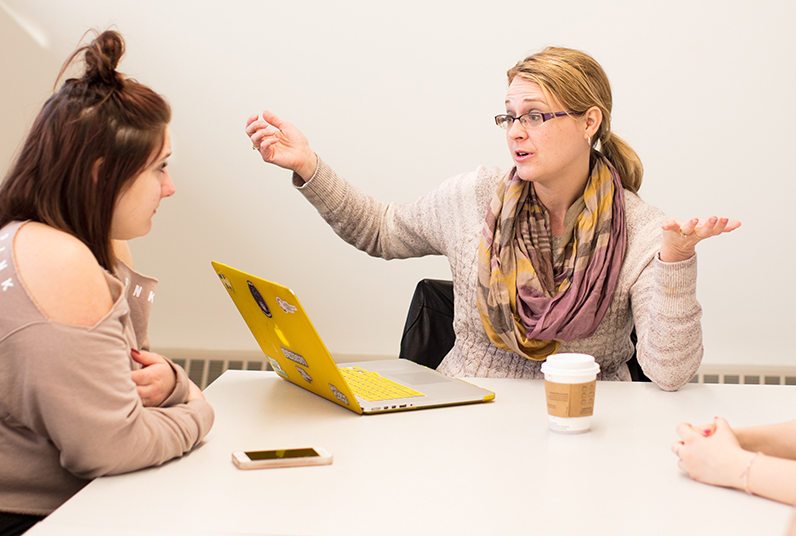 Jessa Wilcoxen
"It was a perfect opportunity for them," Keyria Rodgers said in an interview with the Herald & Review.
The student-run ventures came into contact with Dupre's after both Wilcoxen and Podeschi worked with Millikin's Center for Entrepreneurship last summer on a grant opportunity that would allow students to work closely with a small business to do marketing and design work.
"Dupre's was brought forward and it was a perfect fit," said Wilcoxen. "They had a lot of needs that our students can hopefully satisfy. They wanted to revitalize their brand by moving it online which made the connection perfect for us."
Throughout the fall semester, students and faculty have met with the Rodgers family through video conferences to work on budgets, graphic design and photography needs with models showing the clothing line and video. Podeschi's students built a website to put the store online.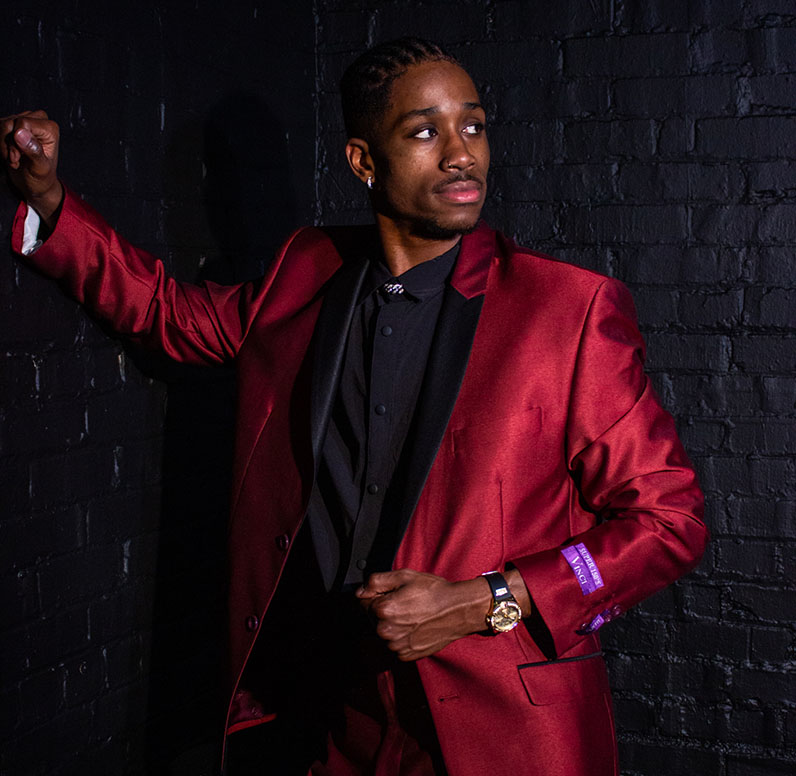 "This turned out to be such a great opportunity. We keep talking about collaborating because some of our students don't necessarily have the skill sets in all the areas, because they're developing depth in a specific area," Podeschi said. "The technical students in MUPC are good at putting together a website but they don't necessarily have the design skills like the students in Millikin Creates."
Podeschi says an interesting selling point about Dupre's was having a highly customized and personalized level of service. "When they shut down their storefront, they lost that," Podeschi said. "What we're working to do is to give them both a digital presence but also still give them the ability that they can do a highly customized service by doing onsite alterations with garments, delivering the cloths to their customers as oppose to having their customers come to them."
Podeschi added, "The term we like to use for online shopping is 'clicks and mortar,' which is the idea that you can click and do digital but also have some sort of mortar, but the only difference is that it's in their homes. It's a great business model that we're helping them to reshape their business as a result of the pandemic."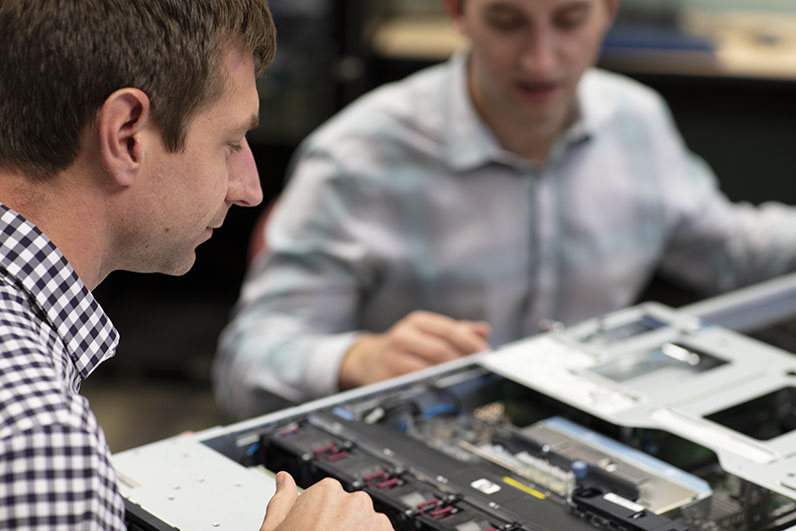 RJ Podeschi
Sean Miller, a sophomore finance and management information systems double major from Hope, Ind., says the store owners hope to open the physical store back up eventually, but the most important thing is to get the website operational.
"For MUPC, what we were trying to do is not lose that 'small business' feel on the website," Miller said. "We don't want to display Dupre's as some big store that doesn't have connections to their customers because that's not what Dupre's is about. It's a small business in the Decatur area that really caters to the central Illinois market, and we wanted to ensure that the website reflected that, and really gave their story in the website, not just as a place where people could buy clothing items. We wanted to make sure we reflected that they were still here, they're not going anywhere, it's just a different presence, on the internet, right now."
As for Millikin Creates, the media firm is working to make sure Dupre's presence is also known on the social media side. "We are trying to help with their creativity and developed a social media schedule for them to post throughout the week on their Facebook page. We've essentially developed a social media campaign," Wilcoxen said.
The family is looking forward to the website going live. "It was a little difficult to do all this while we're having a pandemic, so we're forever grateful," said Keyria Rodgers.
Miller says communication has been the key throughout the development process.
"We learned this early on and it's helped throughout the course of the semester," he said. "We want to make sure we are meeting our deadlines so we can get the project completed so that around the holidays Dupre's can start selling their clothing items again."