Pi Beta Phi chapter to host book giveaway for National Read Across America Day
When Bailey Frees joined Pi Beta Phi fraternity for women at Millikin University, she never expected the organization's philanthropic efforts to hit so close to home. She also never dreamed of giving more than 500 books to her elementary school.
Bailey Frees, a junior arts administration major, grew up in Decatur, Ill., and went to elementary school at French STEM Academy. A member of the Big Blue community, she is also a proud member of Millikin's Pi Beta Phi chapter.
"To be a part of this chapter, who I have watched growing up in my hometown, and giving books to my own elementary school has made me feel entirely lucky and special. I remember reading in the library trying to get my AR points looking at all the books to read and now I get to truly give something back to the community I grew up in," said Frees.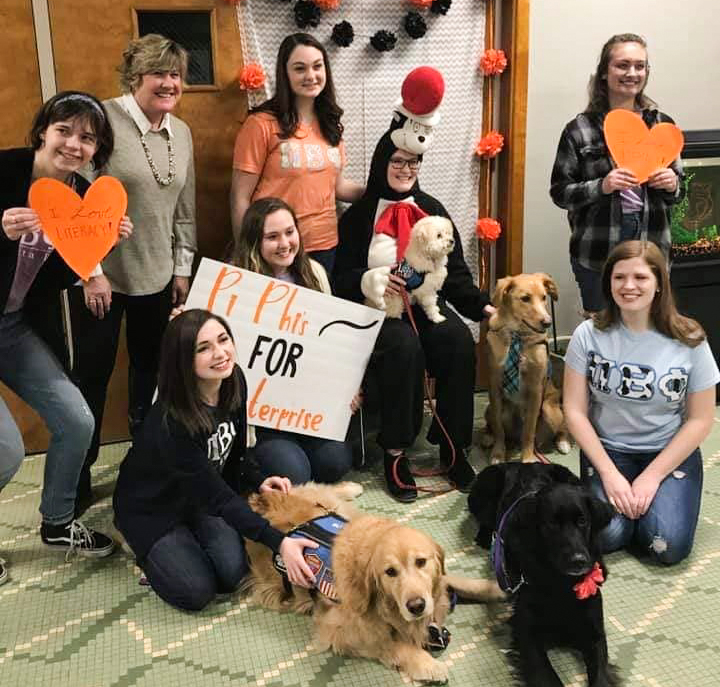 The fraternity's philanthropic effort, Read > Lead > Achieve, focuses on promoting literacy in communities. For the past four years, the Millikin chapter of Pi Beta Phi has received a grant to give away $750 worth of new books to any elementary school in the local area. Last year, Millikin's chapter was able to donate 837 books to Enterprise Montessori. This year, the books will be benefiting the students, families and teachers of French Academy. Principal Julie Fane was very grateful to be considered for the grant.
"We want books to be an integral part of their routines in and out of school," said Fane. "However, in order to make that happen we have to have books. With this donation we are able to start building libraries in our student's homes."
These grants are possible due to Pi Beta Phi's partnership with an organization called First Book. Through this partnership, 100 grants are given out across the country to provide new books to schools and nonprofits that need them.
Pi Beta Phi believes they can spark a love for reading through programs like these, especially when the children can pick a book that interests them.
"Students will benefit from the excitement of getting to pick a book and having a new book all to themselves," said Fane. "Books allow our children to think on a different level. Children who have access to books have a boost in their school readiness."
On March 2, National Read Across America Day and Dr. Seuss's birthday, Millikin's Pi Beta Phi chapter will be hosting a book giveaway event at the elementary school so the students can select a book to take home.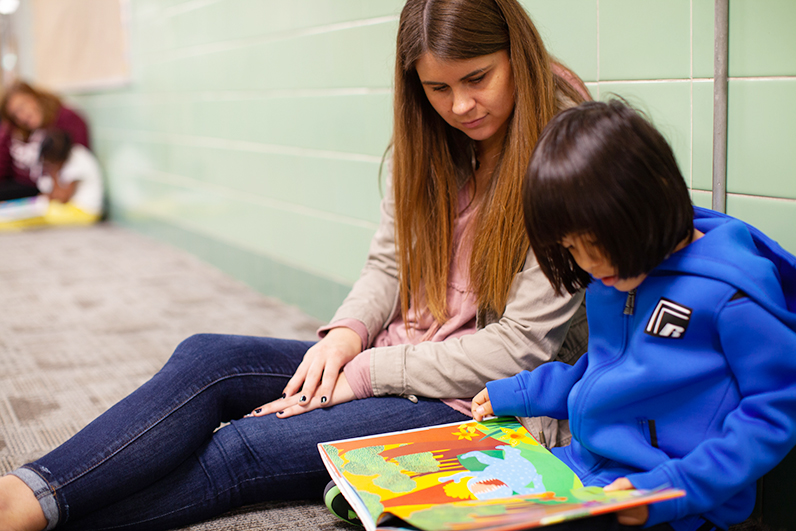 Julie Fane believes this will be some of the student's first books. "We hope this begins to develop a thirst for reading," she said.
During the book giveaway, the cast from the Millikin production of "Seussical the Musical" will perform some numbers from the show and host a workshop for the students. The show will run March 26-29 will performances at Albert Taylor Theatre on Millikin's campus.
When talking about the past book giveaway events, Bailey Frees said, "Being able to see the reaction on the children's faces when they chose a book was priceless. It was so fulfilling."
The women of Pi Beta Phi plan to apply for the grant next year to help impact another school.