Can you live on $4.47 a day?
Imagine yourself only having $4.47 per day to use for food. It makes it difficult to afford nutritious food items and to stay healthy. A group of Millikin University students came to realize this as part of Professor Mary Garrison's Poverty course.
This September, Professor Garrison assigned her students to take part in the SNAP Hunger Challenge. The students were challenged to eat on no more than $4.47 for one day (the average allowance for food assistance programs), log their experiences and to reflect on the challenges and difficulties.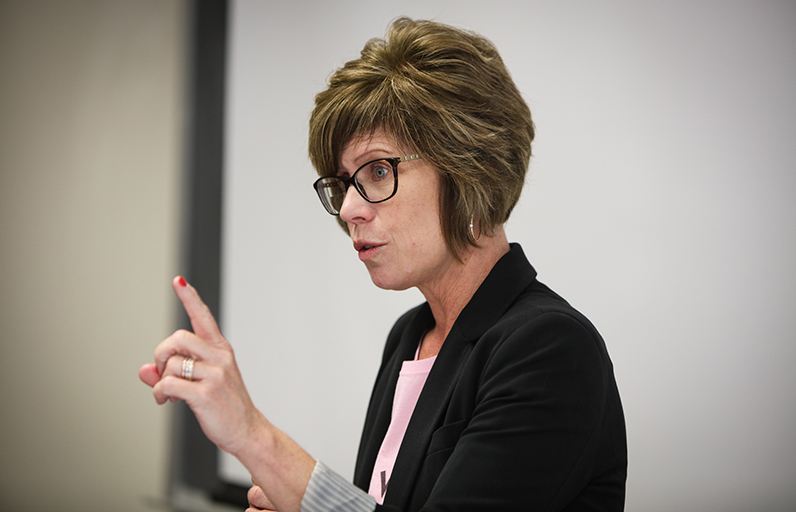 Professor Garrison offers the challenge as an extra credit opportunity for the class. Students could not exceed the daily amount and only eat food purchased with that amount.
"Throughout, I wasn't worried because my schedule is so busy that I tend to forget to eat anyway," said Danielle Morgan, a senior human services major with a psychology minor from Elwood, Ill. "If I did it again I would need to do it for a longer period of time."
This is the second year that Garrison presented the challenge to her students, however, this year, Garrison asked her students not to accept food offered by friends or other sources. Garrison herself took part in a 72-hour challenge and shared her experience of having lunch at the Good Samaritan Inn in Decatur, Ill., a place that improves the lives of the economically disadvantaged through daily nourishment, life skills education and job training programs.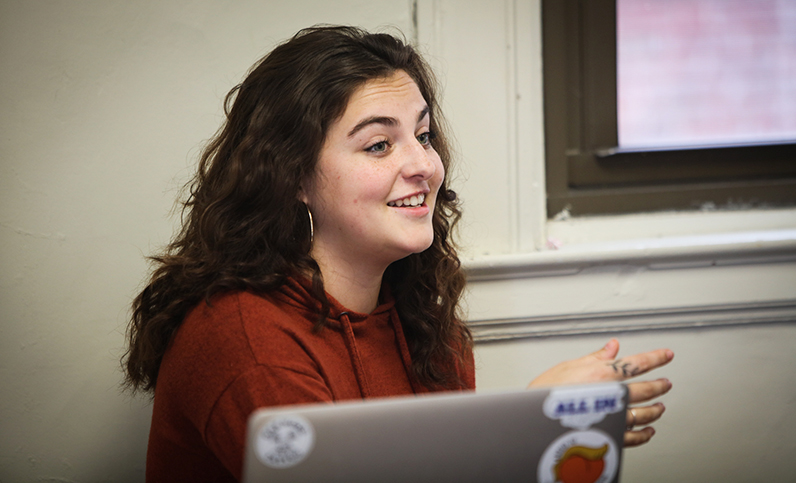 "This challenge is based on your lifestyle…how you eat and what you do," said Garrison. "The goal is to see how close you can get to some understanding. I found myself only thinking about food, which normally I don't."
Morgan says there were moments during the day where she started to get hungry and she would drink more water to keep her stomach filled. "I know that's a very real thing people do to reduce their hunger," she said.
Shania Dvorak, a junior human services major from Elgin, Ill., thought the challenge would be easy, and food items such as bananas or pasta would help her get through the day. "After I had a whole day of classes and went to the gym, I became very fatigued and the nutrients I were taking in were not enough for my body," she said. "To think that I would have done that for multiple days, it would've gone very poorly."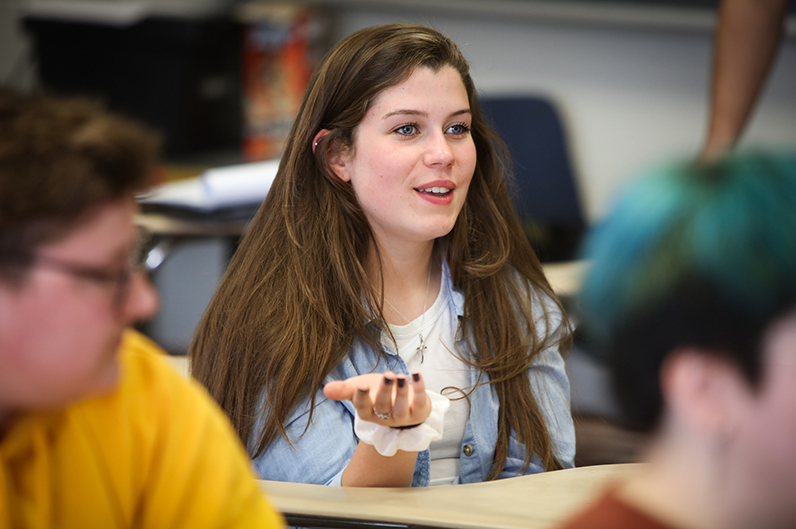 Dvorak added, "It gave me insight into what poverty is and how it affects your eating habits, and how those eating habits affect your emotions, your physical wellness and your mental state. It plays into so many parts of your life that it can be debilitating."
The students had to track their experiences, including how much food they purchased, the cost and reactions throughout the challenge. Students also made note of what they learned from the experience.
The Supplemental Nutrition Assistance Program (SNAP) is a federal program that provides nutrition benefits to low-income individuals and families that are used at stores to purchase food. The program is administered by the USDA Food and Nutrition Service (FNS) through its nationwide network of FNS field offices.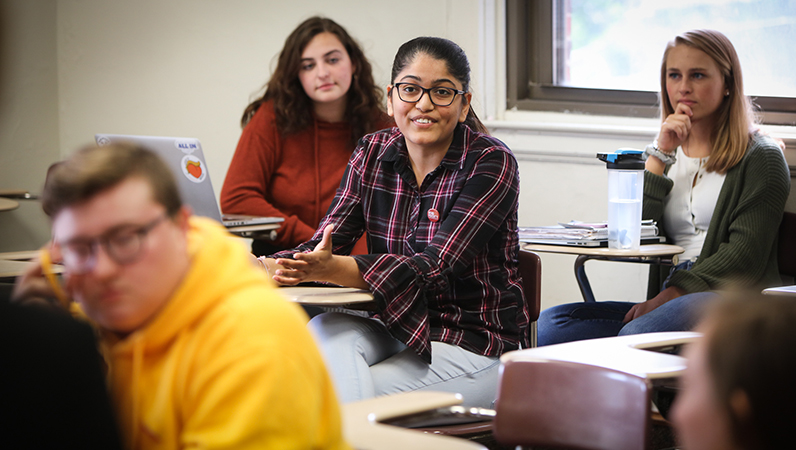 Professor Garrison's Poverty course is designed to expand students' awareness and understanding of poverty. The course examines the nature and extent of poverty that exists within the United States. Much of the focus throughout the course is on understanding the impact of poverty related to children and families, women, older adults and the working poor.
Many of the students in the course are human service majors, and Professor Garrison says the SNAP Hunger Challenge and the course are all part of preparing students for the real world. "My goal when helping people is we have no idea what someone's story is, but that we have some experience, even at a very small level, to be able to try to empathize with our client," she said. "We can make no assumption that what you look doesn't mean you've never been on SNAP or what you look like means you are on SNAP, all those kinds of things we talk to our students about."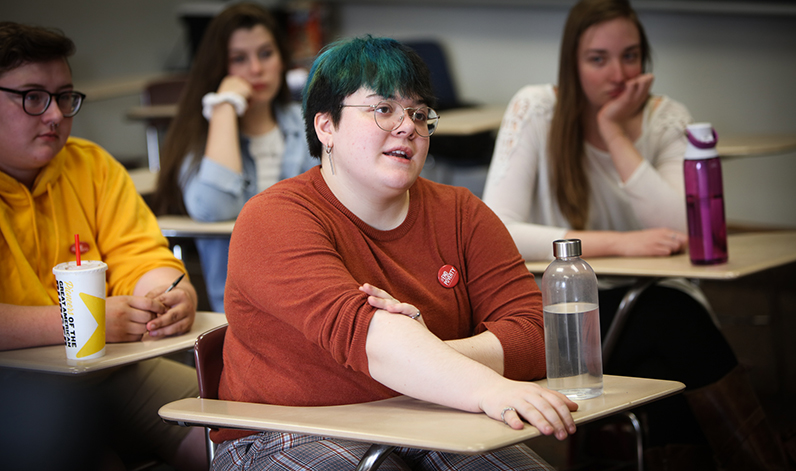 Danielle Morgan is currently an intern at Heritage Behavioral Health Center in Decatur. She aspires to enter the social services field after graduating and her experience with the SNAP Hunger Challenge was certainly an eye-opener.
"This is the kind of work I'm going to go into," said Morgan. "I see it, but I've never experienced it personally. I think it makes me more empathetic and more determined to help link people to the resources they need in order for people to get that help."