Millikin students engage in service during Day of Action
One of the highlights of First Week orientation at Millikin University is the annual Day of Action. Day of Action is Millikin's opportunity to give back to the Decatur, Ill., community by sending students into the neighborhoods for service opportunities.
More than 400 first-year Millikin students performed services at various locations on Aug. 18, including the Macon County Fairgrounds, Central Christian Church, Boys & Girls Club of Decatur, Dennis Lab School, Good Samaritan Inn, Salvation Army, Decatur Rehab and Healthcare, Tanglewood Village and First Presbyterian Church.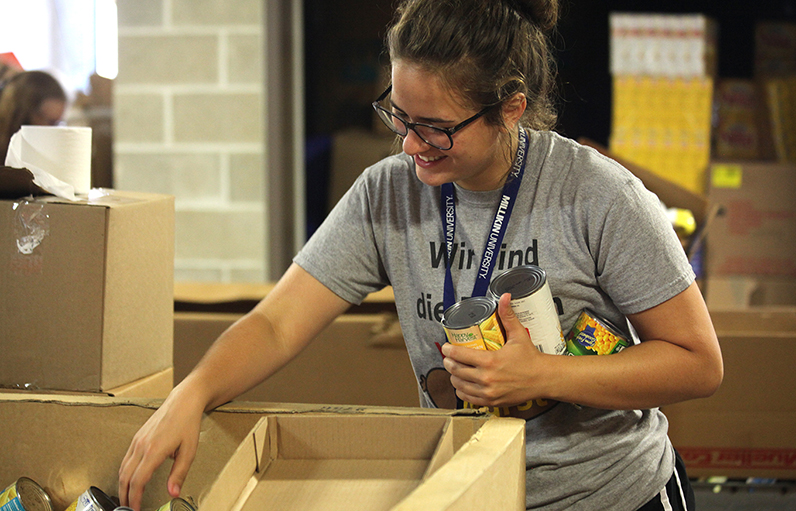 Riley McDorman, a sophomore music education-instrumental major and a first-year experience mentor from Lisle, Ill., said, "It establishes that going to college does not just make you part of the college's community; it makes you a part of Decatur and Macon County's community as well."
In a recent interview with the Herald & Review, Molly Berry, director of Millikin's Office of Inclusion & Student Engagement, said, "We have students coming from all over the nation, not just Decatur natives. We want to show them the good side of Decatur. We want them to go out in the community, get part-time jobs, shop at the stores and eat at the restaurants. We want to help introduce them to the beauty of Decatur."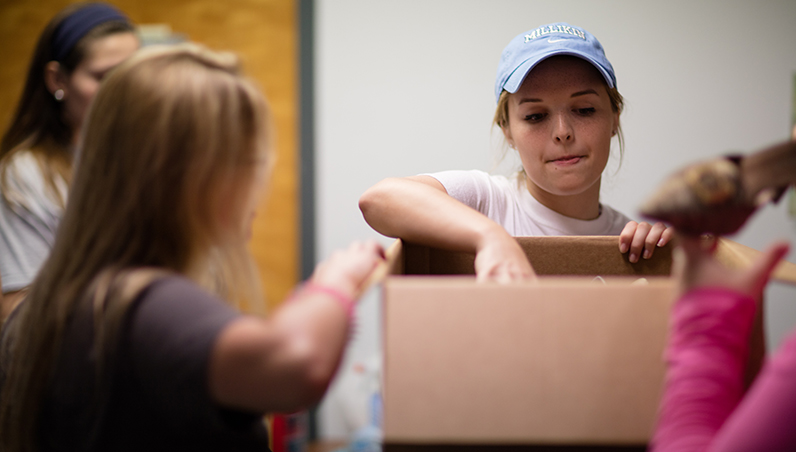 First Week at Millikin is designed for new students to prepare them for what is ahead before classes begin. The experience teaches students about what is expected in the college environment, and how to best engage with the Millikin community to ensure success. Students learn about student organizations, studying abroad, internships, student media, intramurals and recreation, community service and many more programs.
Each of the Millikin service groups during Day of Action were led by first-year experience mentors. The mentors are instrumental in helping students make personal adjustments to campus and academic life during the summer and throughout the entire academic year.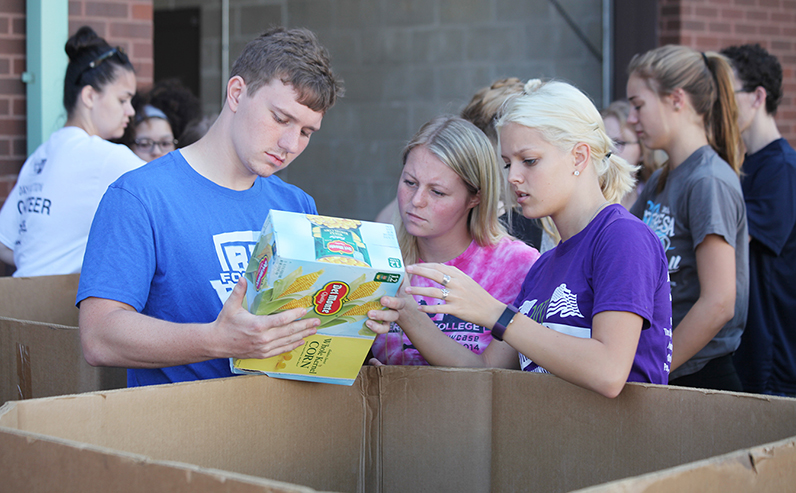 "The mentors go through a week of training on how to orient the kids to everything they're going to be facing in that first year," said Berry.
Berry noted, "We really enjoy being a part of the Decatur community. Being community partners is very important to us, so we want to make sure that students go out into the community to volunteer and serve, and get a little bit of exposure of what this new place will be like for them. The Day of Action is special on campus."
View Coverage