Neighbors Helping Neighbors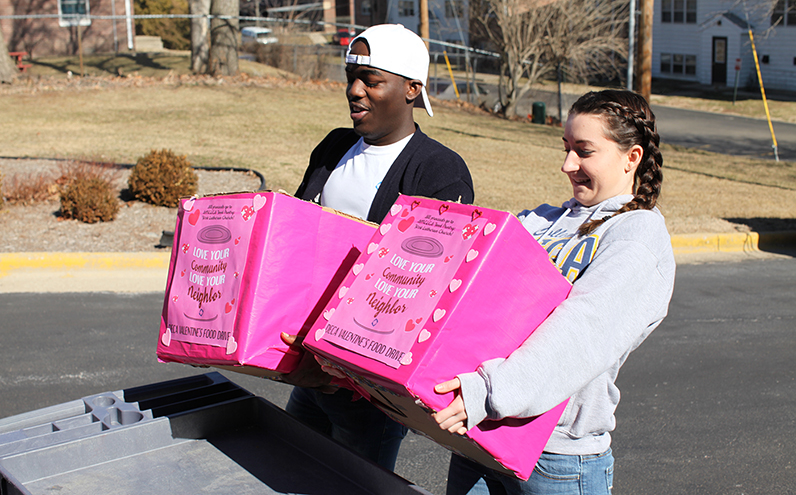 Love your Community, Love your Neighbor; that was the theme of the Valentine's Food Drive hosted by Millikin University's Collegiate DECA student organization during the week of Feb. 13-16.
All proceeds went to the AMELCA Food Pantry: First Lutheran Church in Decatur, Ill., which were delivered on Friday, Feb. 17, by students Peyten Burton, a senior business management major from Ann Arbor, Mich., and Dejaujhn Thompson, a senior international business major from Chicago, Ill.
"We thought it would be a great idea to have a food drive to give back to the community," Thompson said.
It was Burton's idea to host a food drive during the same time as Valentine's Day week. "It's all about giving love and showing your affection and we thought it would be a great way to get Millikin involved," Burton said. "We decided for our service project that we wanted to do a food drive and we thought that the best way to implement a food drive would be during Valentine's Day week."
Millikin's Collegiate DECA chapter collected canned foods throughout the week with collection bins at Richards Treat University Center and the Center for Entrepreneurship in ADM-Scovill Hall.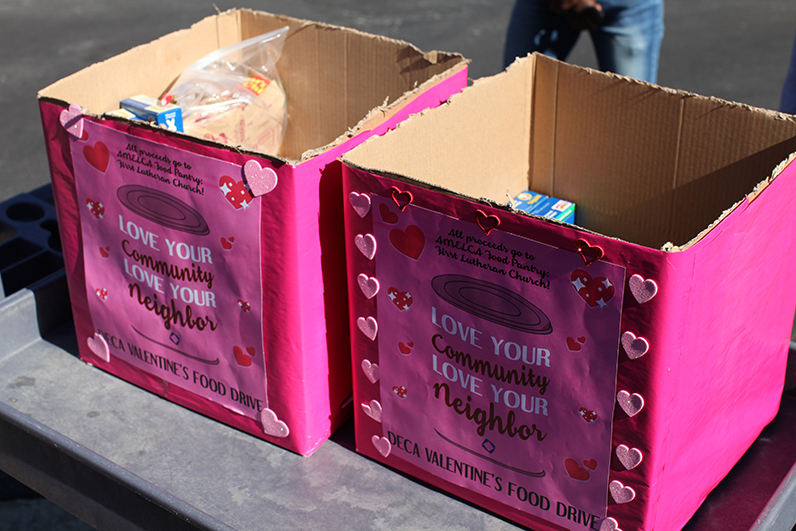 "What I love about DECA is that we want to be involved with the community, and service events such as this shows what DECA stands for," Thompson said.
Millikin's Collegiate DECA is the student chapter of the professional organization Distributive Education Clubs of America (DECA) and the only Collegiate DECA chapter in Illinois, providing opportunities for competition, networking and leadership development.
Collegiate DECA is an international association of high school and college students studying marketing, management and entrepreneurship in business, finance, hospitality and marketing sales and services.
The organization involves more than 13,000 students from 200 campuses across the nation, including community colleges, technical colleges, four-year colleges and universities. Collegiate DECA is designed to enhance the student's college experience by providing recognition and leadership activities directly related to classroom study.