MU Students win Experts in Teams competition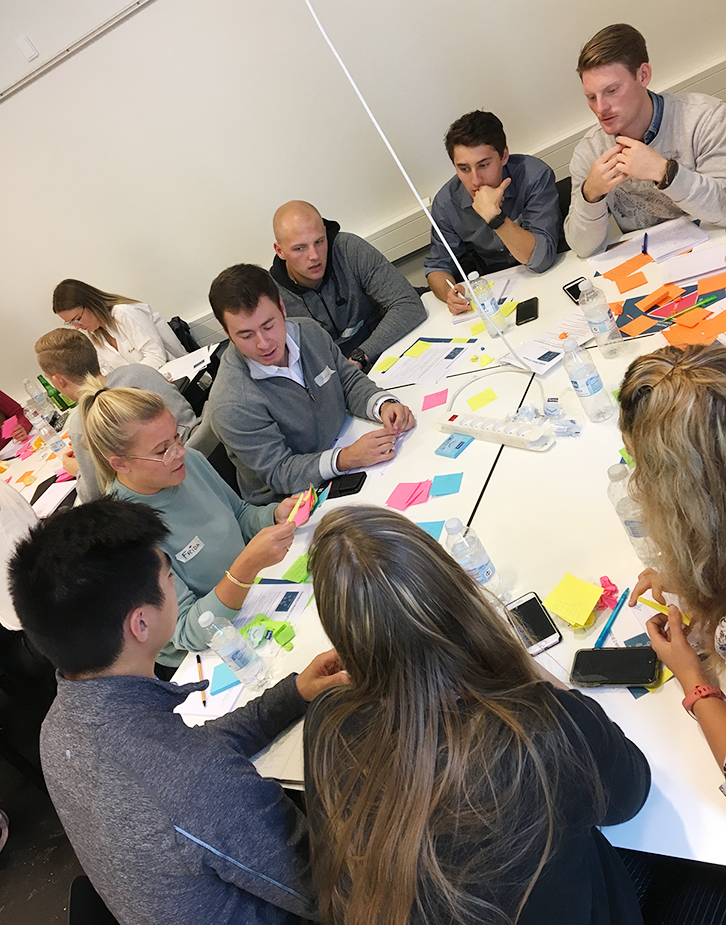 Students from Millikin University had the unique opportunity to travel to Denmark in early November to take part in an innovation competition titled Experts in Teams, hosted by the Business Academy Aarhus.
Experts in Teams is a program where students strengthen their competencies in interdisciplinary teamwork and innovation processes. Throughout the competition, students work together with fellow students from other educational programs to develop innovative solutions for micro and small companies. The overall theme of this year's competition was sustainability.
More than 100 students participated in the competition including the following Millikin students: Estefano Martinez, a junior business major from Zionsville, Ind.; Laura Nearing, a junior biology major from Wood Dale, Ill.; Anthony Rendina, a senior business management major from Naperville, Ill.; Peyten Burton, a senior business management major from Bloomington, Ind.; Bryce Kapitzky, a sophomore business management major from Hawthorn Woods, Ill; and Emily Amyot, a first-year accounting major from Hastings, Neb.
During the competition, students were divided into so-called "villages" consisting of 30 to 35 students, which were then divided into different teams made up of five to six students. Each village worked with the same case-company and each team consisted of students from different institutions. The case-company was We Do Wood, a Danish sustainable furniture maker.
The winning team from the competition included Estefano Martinez and Laura Nearing. Their solution for the company was to create furniture for children that would grow with them as they grew up.
"For example, there might be a chair that can be resized and expanded as the child becomes older," said Martinez. "This would allow the company to create a meaningful relationship with customers, setting the groundwork for repeat purchases and strong brand loyalty. It was great to be part of a team that worked so well throughout the competition. Our team had faith in the solutions we were creating, and the case-company could tell we believed in the product we pitched them."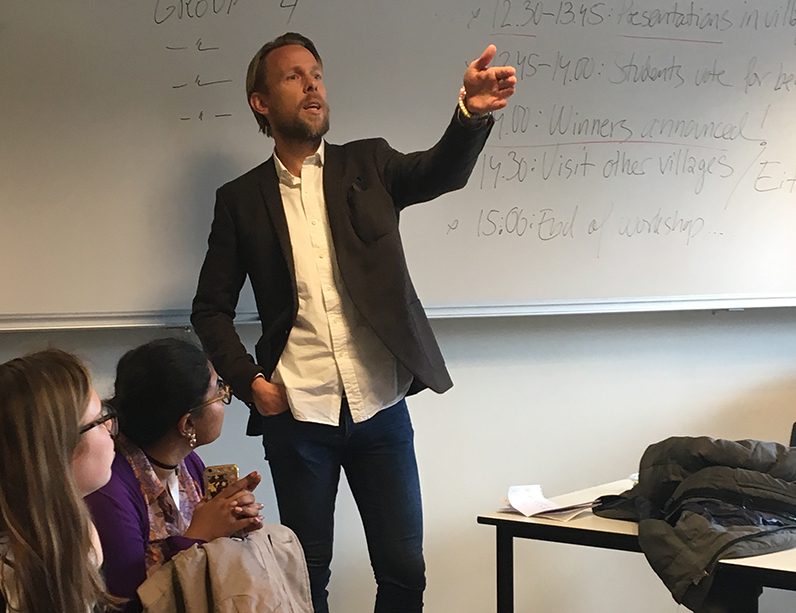 Peyton Burton's group developed a new way to package products that focused on sustainability and matched the goals of the company.
"It was an amazing experience being able to work with students from other cultures," Burton said. "We were all able to bring unique ideas to the table, and because of this, our thoughts and final product ideas were able to encompass multiple cultures."
Julie Shields, director of the Center for Entrepreneurship at Millikin, thought this year's Experts in Teams competition was a greater challenges for the Millikin students because they were joining teams that were formed weeks earlier.
"Our students used all their teamwork skills to negotiate their way into the teams and develop rapport and demonstrate their value," said Shields. "It was a beautiful thing to observe, and I was extremely proud of how well our students both integrated into and were leaders in their own right within the teams."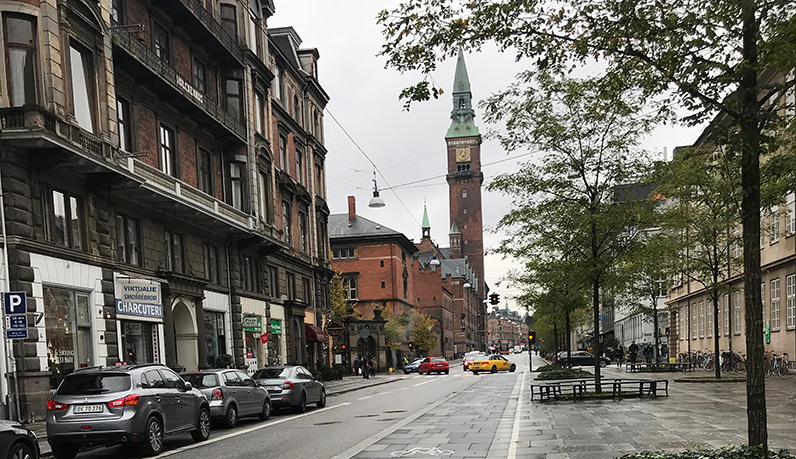 Students from countries such as Slovakia, Poland, Denmark and Sweden took part in the competition.
Peyten Burton noted, "It was really fun to work with international students. They were very open to working with us, as we were with them, and this created a fun atmosphere. It was also very interesting to see what they called certain things in English compared to what we call them in the U.S."
Estefano Martinez said open dialogue was a key factor during the competition when discussing business problems.
"One thing I realized was that a lot of the business problems firms in different countries are facing are not unique," said Martinez. "While there are certainly challenges that are specific to countries or regions, the bulk of the problems are global. How to find product-market fit, how to build brand loyalty, how to source sustainably; those are problems faced by firms worldwide. By opening a dialogue through events such as Experts in Teams, we were able to share how we were addressing challenges in our region, and learn how others were overcoming difficulties in their areas."
Click here for more information about the Experts in Teams competition and the Business Academy Aarhus.