Annual event brings hunger and homelessness awareness to local community
Cold and wintry conditions couldn't keep a group of Millikin University students from bringing awareness about homelessness to the local community as Millikin's Human Service Connection and the Macon County Continuum of Care hosted its 9th annual Box City event on Nov. 9.
Several students who signed up for the event, most of them human service majors, came together at the tailgate lot next to Frank M. Lindsay Field on Millikin's campus to spend the evening outside in cardboard boxes to simulate an accurate perspective of homelessness.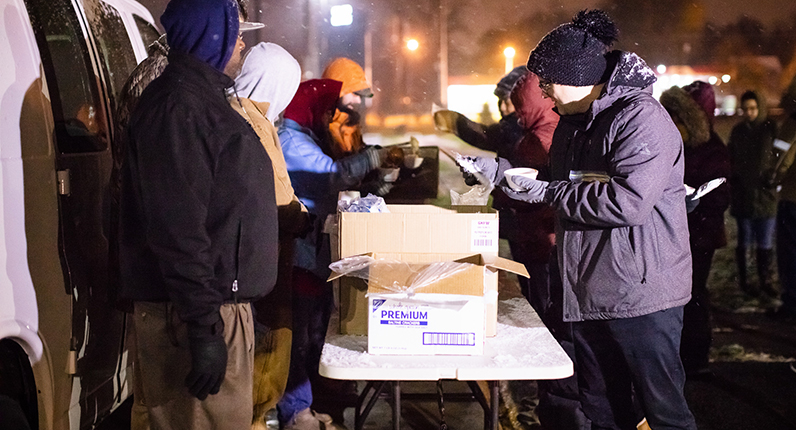 The goal was to make it through the night sleeping in boxes in a bitter weather situation.
"It's an event where we simulate homelessness and the challenges of homelessness," said Blake Carmichael, a senior human services major from Taylorville, Ill. "The reality is that there are a lot of people that go through this, regardless of the weather, every single night. It's an awesome experience to familiarize yourself with the challenges people face and hopefully we instilled some sympathy and knowledge."
During the evening, students had a chance to talk with representatives of Homeward Bound, a social services provider in Decatur, Ill., to learn how to alleviate some of the challenges that occur from homelessness. Students also heard from people who had been directors of social service agencies in the area while the Good Samaritan Inn, a local soup kitchen and job skills training program, provided dinner.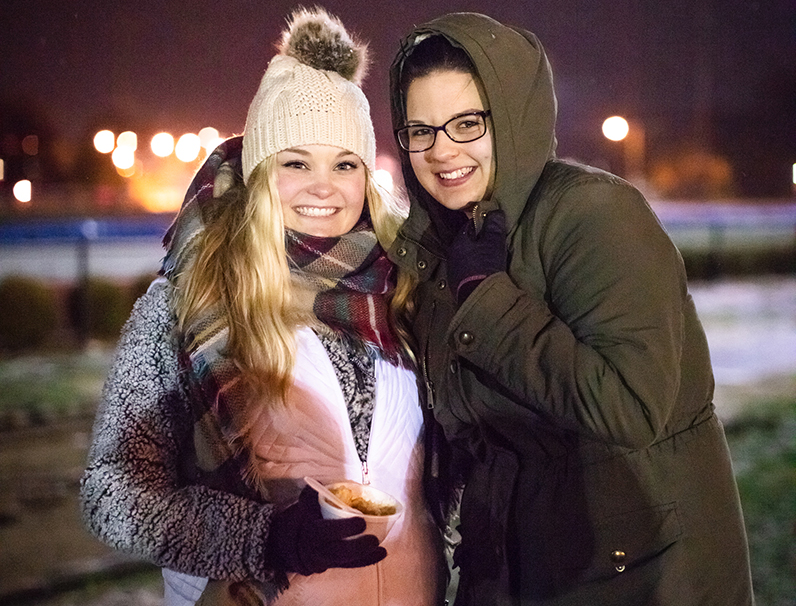 Abston Newingham, a senior human services major and president of the Human Service Connection, said it was an interesting experience but a great learning opportunity for the students.
"It's an impactful experience and I'm excited that we had so many people involved," said Newingham. "It's meant to make everyone aware throughout not just the campus community but the Macon County community."
The following morning, students walked to the Good Samaritan Inn to eat breakfast and listen to a presentation as the final part of their learning experience.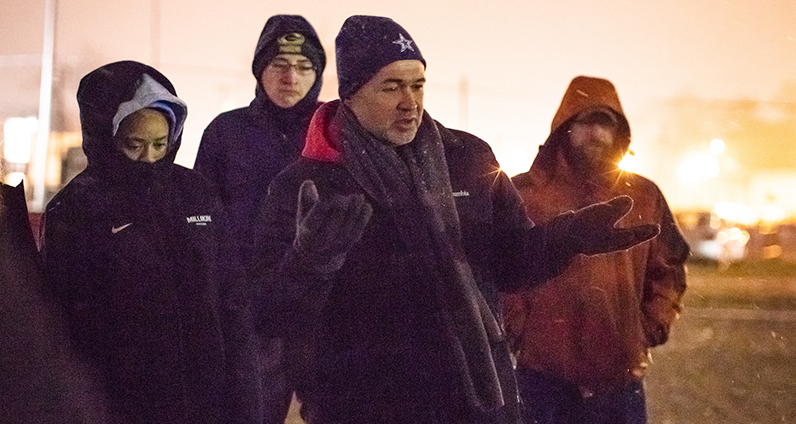 "We continue to do this so we can get students involved in very important social issues that are happening in our country," said Professor Mary Garrison, professor of social work at Millikin. "Our goal is to have exposure to a simulation to get a small sense of what it might look like and feel like to experience homelessness."
Each year, Box City is held during National Hunger and Homelessness Awareness Week, a time to share compassion with neighbors who are experiencing homelessness. Participating in National Hunger and Homeless Awareness Week brings greater awareness to the local community and helps promote the national endeavor to end hunger and homelessness.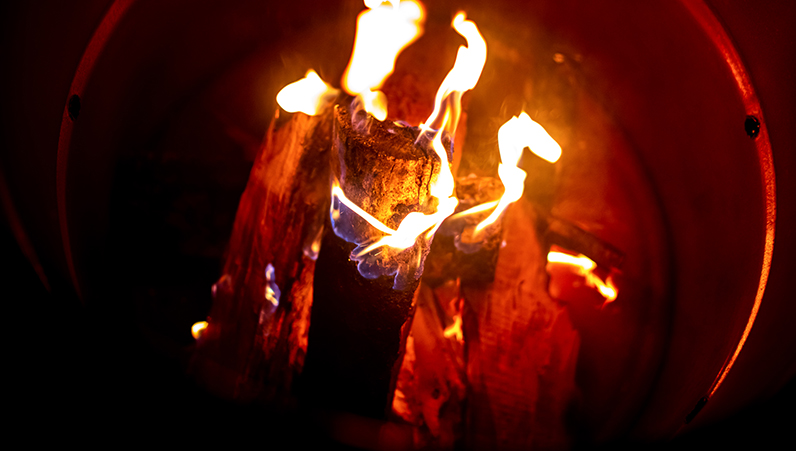 Garrison notes, "Box City has grown into an event where students are educating each other and wanting to engage in the awareness."