Job and Internship Fair attracts ambitious Millikin students
With 33 employers and a variety of companies represented, including those in accounting, health care, and nonprofit organizations, the Millikin University Fall Job and Internship Fair, held on Sept. 12, was a great opportunity for students to gather career information, learn about internships and full-time jobs, and network with employers.
To prepare students for the event, Millikin's Center for Academic and Professional Performance (CAPP) had a week of resume walk-in hours so students could come in, no appointment necessary, and receive feedback on their resume. The Center also assisted with developing elevator pitches and advice on professional attire.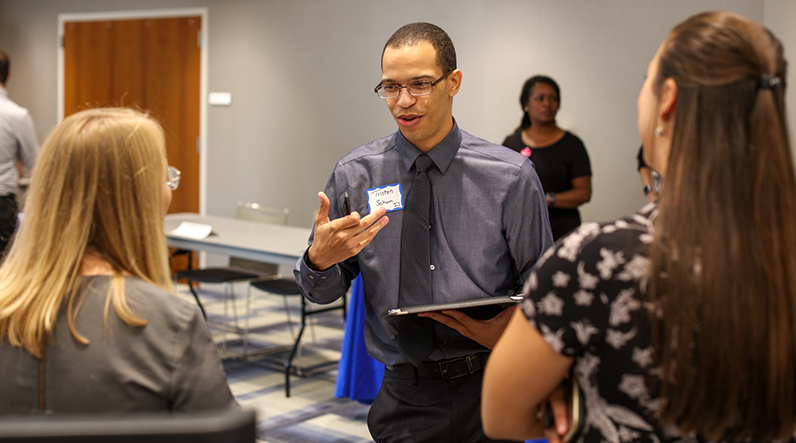 The event featured a prep station, provided by the Tabor Advisory Council, that gave students opportunities to receive last minute advice on how to give a proper handshake, deliver their elevator pitch, and ensure that they looked professional.
Morgan Kuntz, a third-year digital media marketing major, was overseeing the prep station and believes that the fair is a great opportunity for all students, no matter how early they are in their college career. "I think this is so awesome. It gets your foot in the door and offers practice for future interviews, even if you are a first-year student. I remember when I was a first-year student and came here, it helped me so much."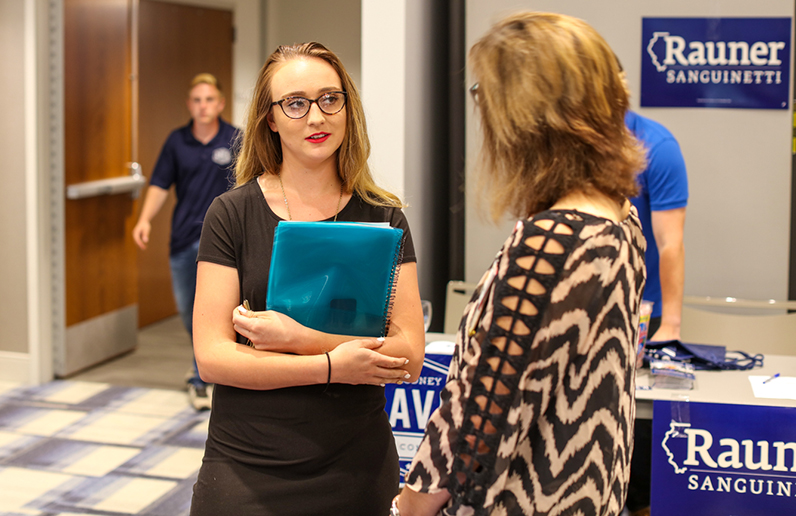 Kuntz also notes that having the event in the University Commons (UC) on Millikin's campus makes it especially accessible to students. Since moving to the UC, the Center for Academic and Professional Performance has seen a significant increase in attendance at career fairs.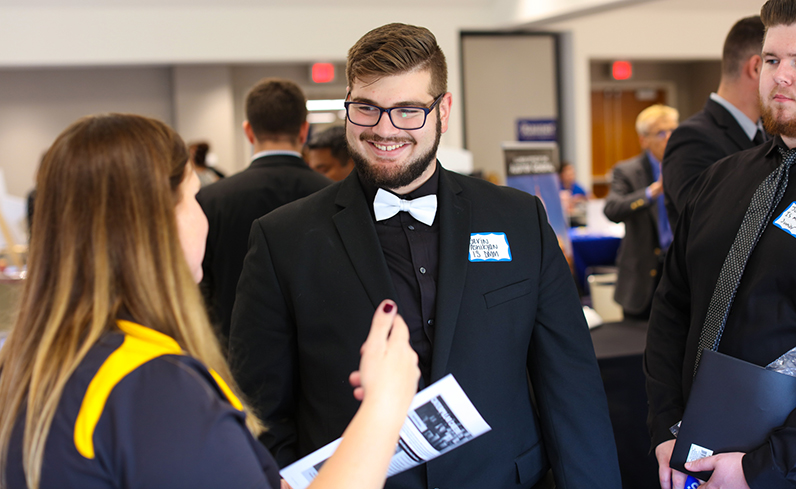 Jay Geanopoulos, a third-year accounting major added, "I came to the career fair to learn more about opportunities with accounting firms. I got a lot of good information about how to apply and get internships. I really think I found places to do my internship or even possibly a career. The fair is a great place for students. It gives students an opportunity to explore different companies and employers, even if they don't know what they want to do. Students leave excited with the amount of opportunities that lie ahead of them."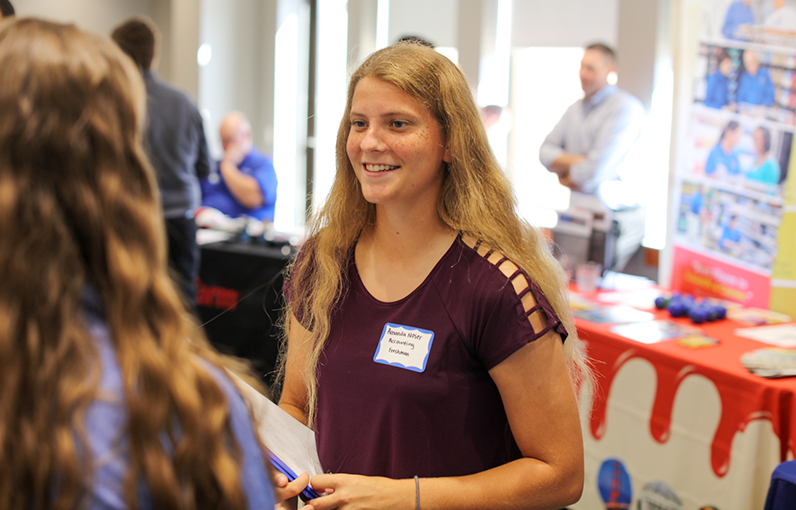 The CAPP will also be hosting a Graduate and Professional School Fair, featuring over 60 schools and programs, on Thursday, Oct. 23, 2019, from 12:30 - 2:30 p.m. in the Bob and Debi Johnston Banquet Room located on the 3rd floor of the University Commons.