Art student's printmaking work recognized by National Association of Women Artists
The printmaking artwork of Millikin University auditing art student Amy Stockwell has been accepted into the National Juried Exhibition "Printmaking and Encaustic Painting, Pressed and Waxed," sponsored by the National Association of Women Artists Inc. (NAWA).
Stockwell's artwork, titled "Patterns of Entanglement Four," will be featured at the NAWA Gallery in New York City from Dec. 11 – Jan. 3, 2020.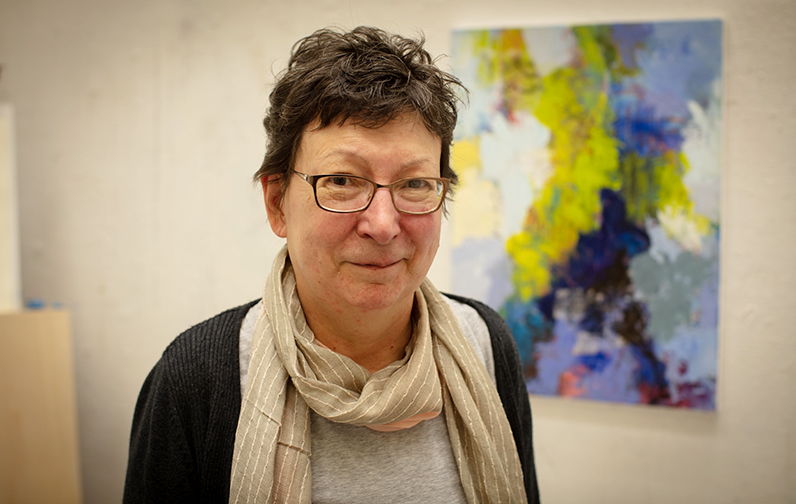 "We are very pleased that one of Amy Stockwell's prints was accepted into the national juried exhibition, 'Pressed and Waxed,'" said Lyle Salmi, professor of art and chair of the Art Department at Millikin. "Not only is this organization the oldest women's arts organizations in the country, it is also one the most respected venues for women artists."
As an artist, Amy Stockwell has always been interested in patterns and connections. "I am concerned with finding patterns in my life and in the larger world, and in expressing this process of expanding knowledge in my work," said Stockwell. "Some of my imagery includes maps and diagrams – showing those connections and how it all comes together."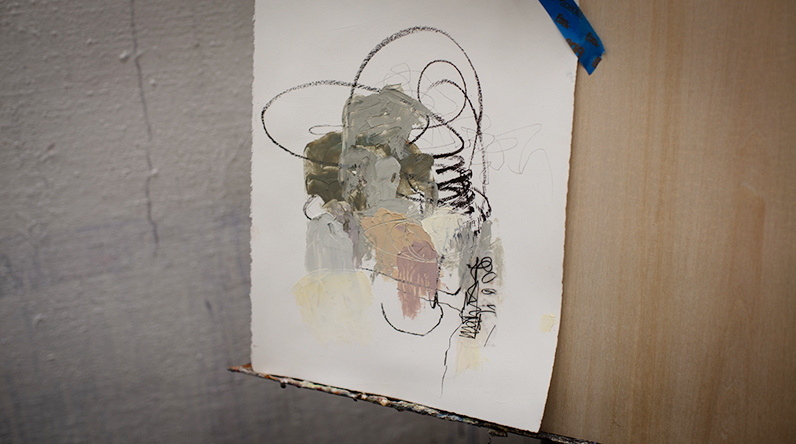 Stockwell has worked with Lyle Salmi for the last three years but never exhibited her work until Nov. 1 when she was the featured artist at Blue Connection's After 5 Live gallery event. "I submitted two pieces of artwork for the NAWA gallery, and on the morning of the Blue Connection show I was notified that one of the pieces was accepted," said Stockwell. "Initially, I thought it was good practice to see how the process works, but to be accepted, it's very exciting."
Stockwell, of Decatur, Ill., uses a variety of printmaking methods in her work that are layered together. "I love the dialogue between intention and surprise in the process – the same plate used in different combinations reveals new information," she said. "Watching the interactions unfold is immensely satisfying."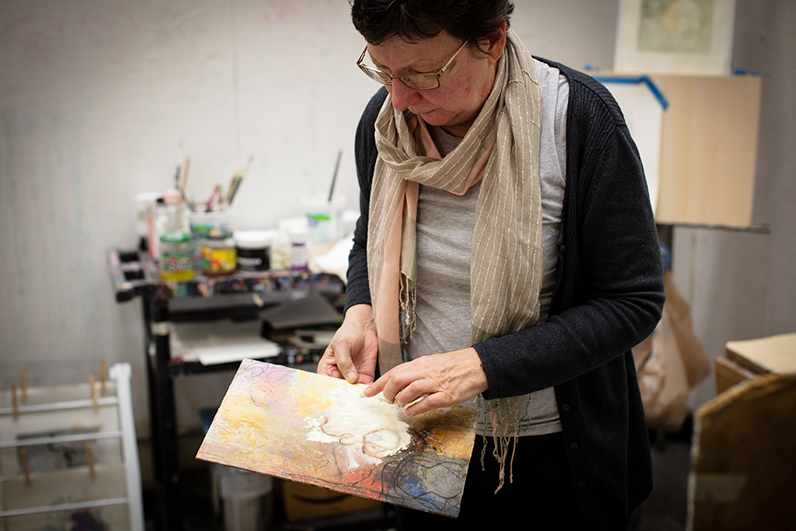 For her accepted piece, "Patterns of Entanglement Four," the work features transfer drawing, drawing, oil paint and cold wax medium.
"Making prints gives me a focus, a way of making swirling complexity visible," said Stockwell. "Each idea is a layer which is seen in relation to older layers, a conversation of many parts."
Before her time at Millikin, Stockwell served as Macon County auditor, taking office in 2002 and retiring in 2014. She previously worked at Tate & Lyle after moving to Decatur.​
Stockwell says her development as an artist has excelled because of what she's learned from Salmi as well as her fellow students. "Millikin is a great place to make art," she says. "My classmates are thoughtful, supportive and challenging, and it's a really interesting environment because everyone is working very differently. It's enjoyable to see how everybody is learning from each other – it's a great experience."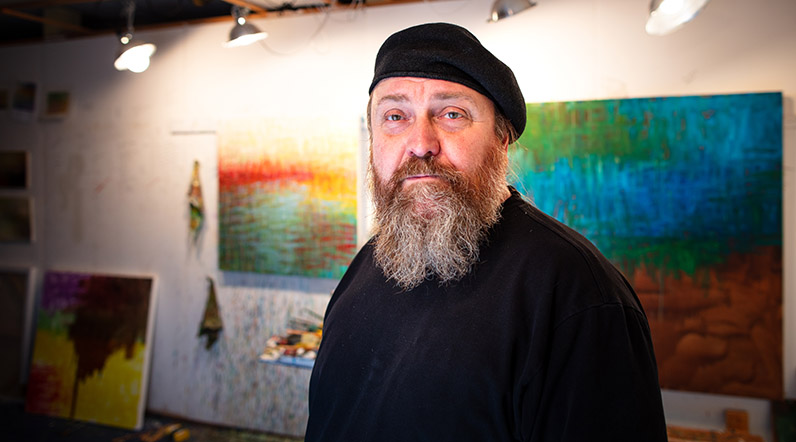 Salmi noted, "The honor of being selected for inclusion in this exhibition is very high indeed, and puts Amy's work in the context of professional women artists from across the United States. For Amy having her artwork adjudicated by professionals in the field, and accepted for exhibition is the equivalent of having an academic paper published in one's field. This is also an excellent example of Performance Learning at the highest level, and one of the hallmarks of Millikin University's mission."
Stockwell's artwork can be seen at the Blue Connection Art Gallery, located at 117 N. Water Street in downtown Decatur, throughout the month of November.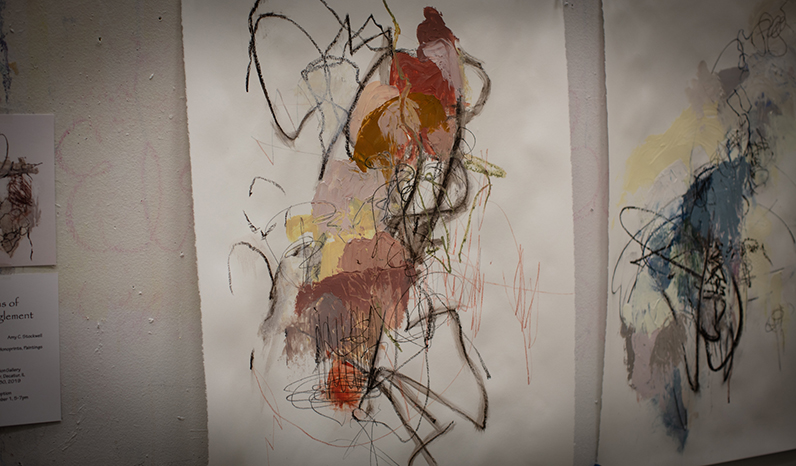 The National Association of Women Artists, the oldest women's fine art organization in the country, is a vibrant community of professional women artists that strives to support its members and women artists at large through exhibitions, programs and education. NAWA members represent all areas of the visual arts including painting, sculpture, photography, printmaking, encaustic, video art, installations and mixed media.