Millikin's Naomi Latta recognized for standout performance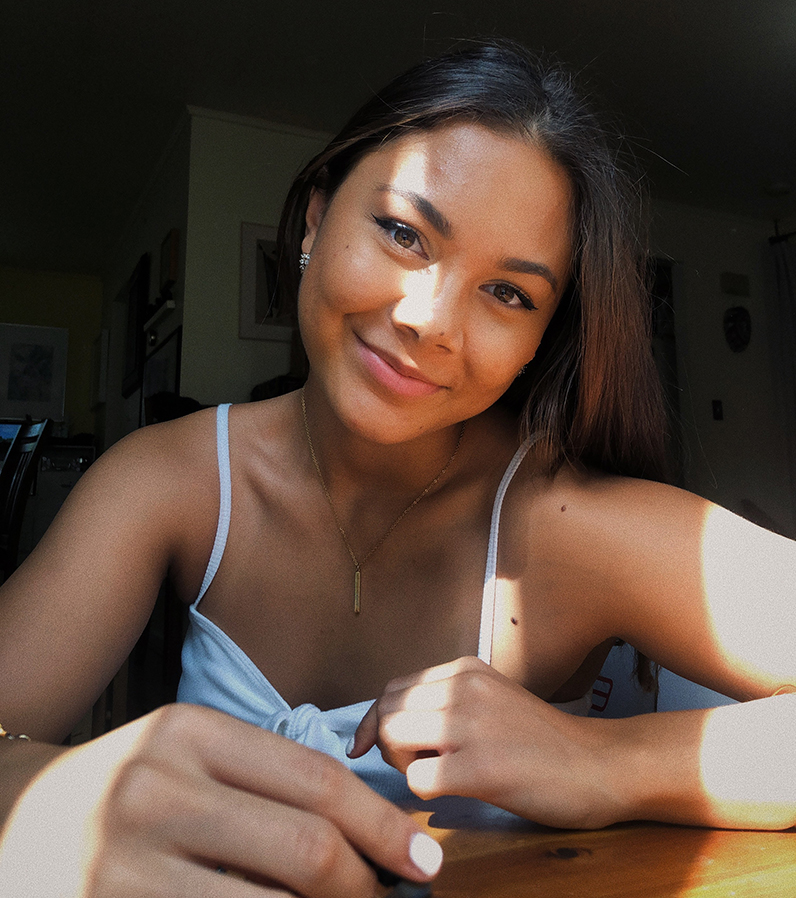 Naomi Latta, a junior musical theatre major at Millikin University, received 1st Place honors in the National Association of Teachers of Singing (NATS) 2021 National Student Auditions held July 7 on the Official NATS YouTube channel. NATS awarded more than $36,000 in prizes to the winners, who were officially announced to an online audience of teachers, collaborative pianists, parents, friends and family members. Latta won Category 5 for Lower Musical Theatre Treble Voice.
Founded in 1944, the National Association of Teachers of Singing, Inc. is the largest professional association of teachers of singing in the world with more than 7,000 members in the United States, Canada and more than 35 other countries. The National Association of Teachers of Singing celebrates the art of singing through a series of competitions and programs that are designed to showcase the talented singers and performers who are soon to be rising stars in the profession.
The long-standing tradition of regional NATS Student Auditions offers the opportunity for the top performers in each region to compete with other top artists from across the continent. Students begin by performing during their region auditions. Five singers from each region category advance to a national online screening round where they submit a video of their performances for adjudication by a panel of national judges. Fourteen singers from each of the 14 categories then advance to the semifinal round where three singers from each category are selected to compete in the final round.
During the fall 2020 semester, Latta competed in the Central Regional NATS Student Auditions where she filmed and submitted her repertoire. She submitted her work for the national audition in April and July. The song she performed was "When The Music Played" from "Doctor Zhivago," a 2011 musical based on Boris Pasternak's 1957 novel "Doctor Zhivago."
"I was in complete disbelief hearing the news at first, but it was a nice moment for me and my voice teacher," Latta said. Latta's voice teacher was Andrea Pope, an instructor of voice for the Millikin School of Music.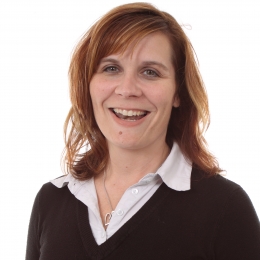 "The National Association of Teachers of Singing is a great organization that encourages collaboration and opportunities for performance and growth," Pope said. "It means a lot for Naomi to be recognized. It is a very special accomplishment, and it is a highlight of my teaching career. I was so excited about Naomi progressing to the finals."
One of the best aspects Latta gained from working with Pope is the relationship that grew over the course of two years. "She made it a very comfortable environment to perform and learn in, and sculpted me into a more confident singer," she said.
Pope added that winning the National Student Auditions for NATS is significant because students are competing against peers from all over.
"It is judged by experienced teachers of singing. Because this was the national auditions, Naomi had to qualify through several other rounds, being judged by different teachers each time. Essentially, she's the best of the best," Pope said.
A native of Bartlett, Ill., Latta's Millikin theatrical credits include "Some Enchanted Evening," the Female Composers Cabaret and the student-developed web series "Mixed Signals." Latta says Millikin has given her immense growth over the last two years from her musical theatre experiences.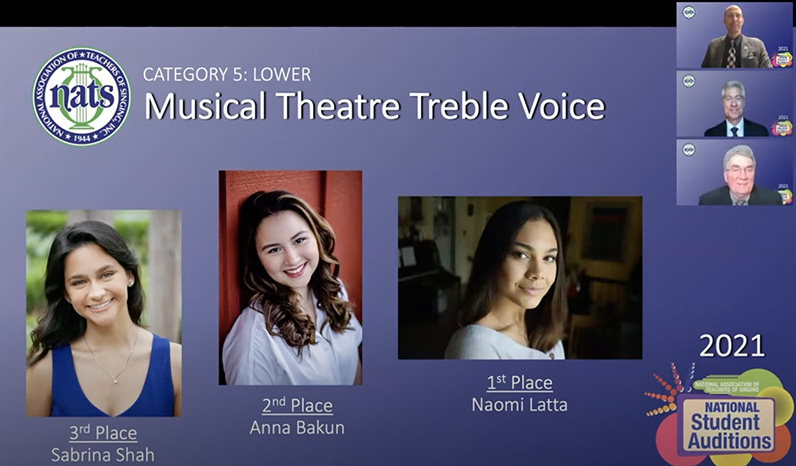 "What the Millikin School of Theatre & Dance does is teach you to fully embrace yourself and understand what will make you the best possible actor you can be," Latta said. "Even looking back from the fall semester, I can see how much my skills have developed, and it makes me excited to go back to that fast-paced learning environment. Working efficiently and resiliently guarantees personal growth; the faculty is there to guide you when you make mistakes and to support you when you succeed."
Pope describes Latta as a dedicated and driven student who works very hard. "She is genuine as a performer, bringing authenticity and vulnerability to her performances, which truly engages her audience. This commitment to character and communication truly makes her stand out."