"The service is so important especially during the pandemic"
There are many health care workers on the frontlines who have been battling COVID-19. They are working endlessly to provide care to those who are sick; but who is making sure that hospitals are staying protected from the virus? One company that is helping with the cause is ImageFIRST, a health care linen provider.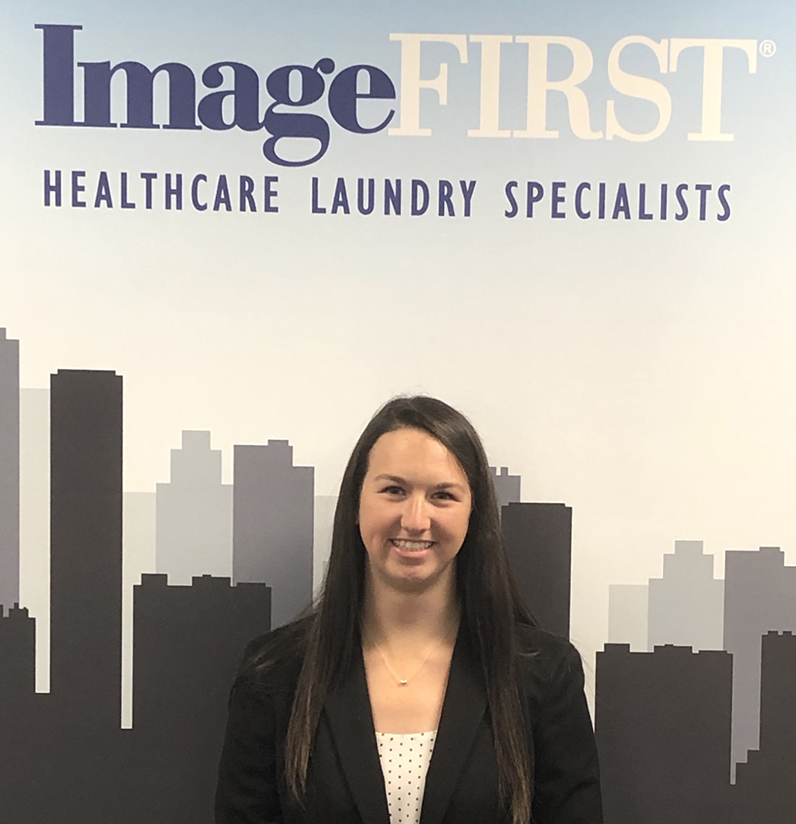 Millikin University senior Kailey Pulec, of Frankfort, Ill., spent her summer interning for ImageFIRST where she did her part by helping the company help those in health care.
"Although I did different things at my internship every day, I was mainly service support," said Pulec. "I supported accounts receivable and sales by generating internal growth. I was able to pick up and learn new tasks quickly because I was already familiar with the vernacular because of my classes."
Pulec's work provided hospitals and outpatient facilities with cloth scrubs, patient gowns, bed and bath linen, and curtains that are more protective from the spread of bacteria compared to the paper linen that most hospitals currently have.
"The service is so important right now especially during this whole pandemic. The hospitals trust in our service and quality of the product we provide so they can be assured that they are going to have what they need, and have safe and reliable linens for them and their patients," Pulec said.
Pulec made a difference with the company, which came as no surprise to Millikin's Chief of Staff and Pulec's Professor Marilyn Davis.
"I grew to greatly admire and respect Kailey's work ethic, tenacity for excellence, positive 'can do' attitude at 8 a.m. in the morning, and being willing to go the extra mile to make a good class project a great class project. Kailey is the epitome of a Millikin University student leader and I predict great things for her professional career," said Davis.
In terms of her professional career, Pulec aspires to perform the same work she did this summer. She has always wanted to experience the business side of health care, and the internship gave her the opportunity to do just that.
"Experiencing Performance Learning through the internship made me a more comfortable and confident contributor in the work environment," Pulec said. "I definitely still want to pursue working in the business side of health care after graduation."