Millikin student learns by doing on the campaign trail
Millikin University MBA student Trevor May '16 recently played an important role during the Parents in Leadership for Us (PLUS) campaign that centered on candidates for the Decatur Public School Board: Beth Creighton, Beth Nolan and Kendall Briscoe.
May is currently the Dennis Millikin Partnership Liaison and oversees the partnership by coordinating and promoting service opportunities at Dennis School to the Millikin University community.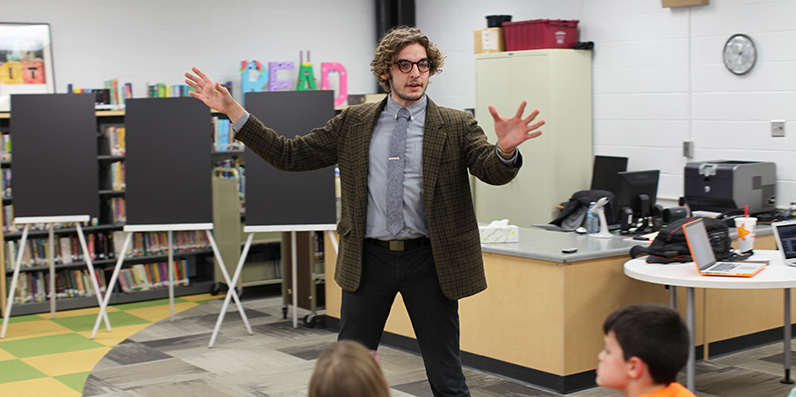 Opportunities include: Faculty and student participation in the Dennis Lab/Millikin Community Garden, co-curricular activities such as after-school programming and family nights, Millikin campus visit days and programs, and student organization events at Dennis School.
May was an unofficial campaign manager for the PLUS candidates and said he was drawn to the candidates' "spirit, cadence and candor."
"I learn best by doing," May said. "Sitting in a lecture with a white board and somebody talking, I'm not the best student."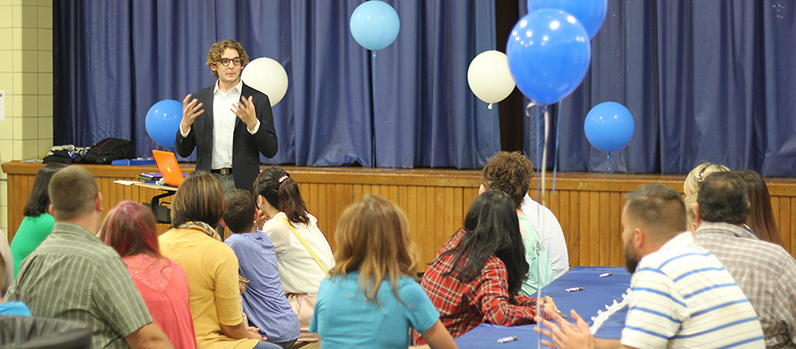 May is from Olney, Ill., and graduated from Millikin University in 2016. May majored in arts entrepreneurship with an emphasis in entertainment/music business.
In an interview with the Herald & Review, May said, "I'm excited that Decatur was engaged. We ran a great campaign. There was a whole list of things I wish we could have gotten to. But these three ladies and the team around them, they're relentless. They never stopped."
Dennis Millikin Partnership
The Dennis Millikin Partnership was designed to enhance 21st century project-based, real-world learning for Dennis students and provide increased teacher training opportunities for Millikin education students.
Robust fundraising from private foundations and individuals have provided monetary resources for technology, field trips, the Dennis Garden and other tools required to support project-based learning. Millikin students and faculty have provided expertise to help students dive into projects and learn at a deeper level. For more information about the Dennis Millikin Partnership, visit dennislablink.com.