Political science majors elected Governor and win Best Lobbyist Award
The Model Illinois Government (MIG) simulation is a unique opportunity for Millikin University students to debate on important political issues alongside students from other colleges and universities around the state. It's also an opportunity for students to work on their public speaking, parliamentary procedure, research and writing skills prior to attending the event.
Students from Millikin's legislative delegation once again had a successful simulation at the annual MIG event held Feb. 28 – March 3 at the state capitol complex in Springfield, Ill. Millikin students took on legislative leadership roles, ran successful campaigns and wrote pieces of original legislation that led to achievements at this year's simulation.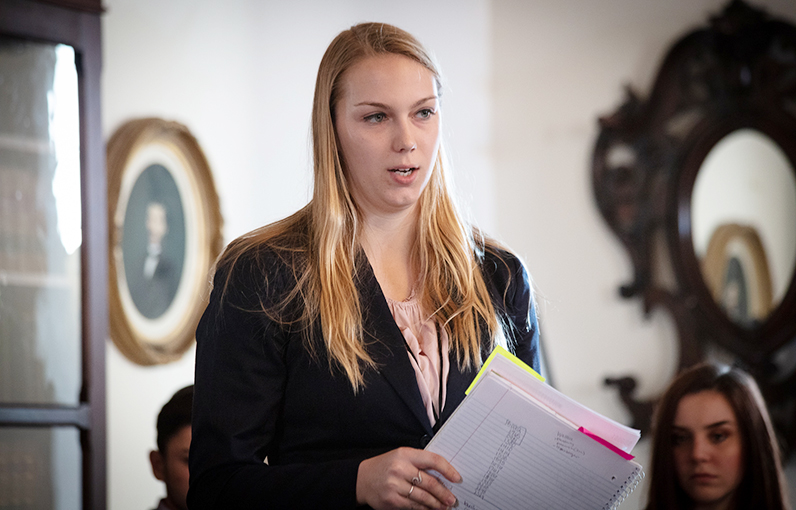 Political science major Sabrina LeBlanc, who previously held the position of Lt. Governor, was elected governor of the Model Illinois Government organization for the next year. Not only did running for this position require LeBlanc to have substantial preparation, but she will assume responsibility of being the head of the MIG organization for a year and oversee the implementation of next year's simulation.
"I'm so proud to come from a school that enabled me to have this opportunity. As governor I'll be organizing the 2020 simulation and part of my platform will be to bring more awareness to our social media and trying to keep more students engaged," said LeBlanc, of Carbondale, Ill. "I feel that the governor is an important role when it comes to helping recruit schools – we will be looking to expand the conference."
LeBlanc says the MIG simulation stands out because students can debate actual legislation.
"It's a vital tool for not only political science majors, but any major," said LeBlanc. "I think Model Illinois Government doesn't just teach students about politics, it teaches about having confidence in yourself to be able to speak on issues that you are passionate about. You can turn that confidence into debating or being able to present to board members for a business. It's learning to think on your feet while you're thrown into the simulation."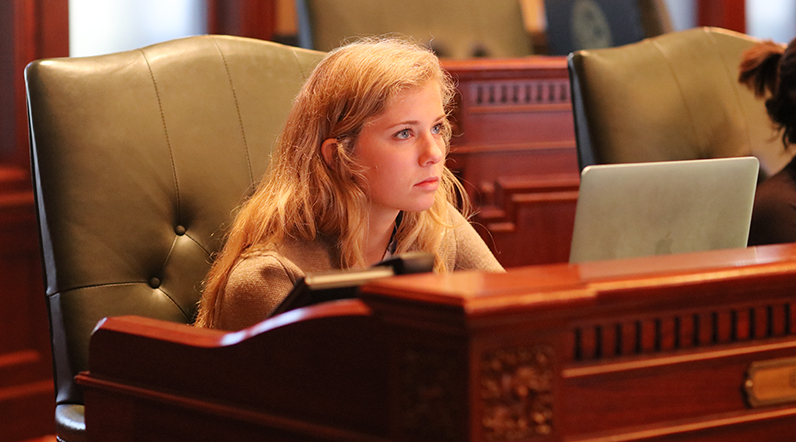 Amber Lusvardi, lecturer of political science at Millikin, applauded the efforts of the students. "Sabrina has shown an immense amount of dedication to the Model Illinois Government organization to get to this position and I admire her hard work, commitment and courage to be the top leader of this organization," she said.
Megan Owens, a senior political science major from Mount Vernon, Ill., and president of Student Senate attended her third Model Illinois Government simulation and was elected to the position of assistant majority leader for the Senate chamber. "Being in the place where legislation has been written and ruled on is an experience like no other," Owens said. "We learn how to debate in a proper and eloquent way which will help me in my future endeavors."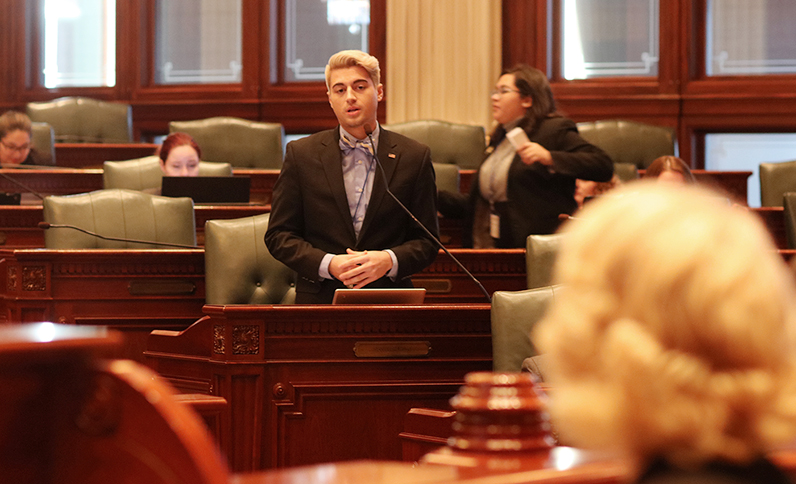 Students Geoffrey Diver, a sophomore business management major from Delavan, Ill., and Nash Oldenettel, a sophomore political science major from South Jacksonville, Ill., attended the MIG simulation for the first time and both made immediate impacts.
Oldenettel won the MIG Best Lobbyist award after lobbying for two bills. The first bill centered on the Right to Death Penalty Act – a case that would give prisoners, who were sentenced to life without parole, the option to partake in the death penalty if they wanted to. It was a bipartisanship bill for the reason of it being of the person's choice. The second bill he lobbied for was called Illinois Liquor Act of 1934. This bill would legalize alcohol for people in the military for ages 18 to 20. This would not include the National Guard or the Reserves.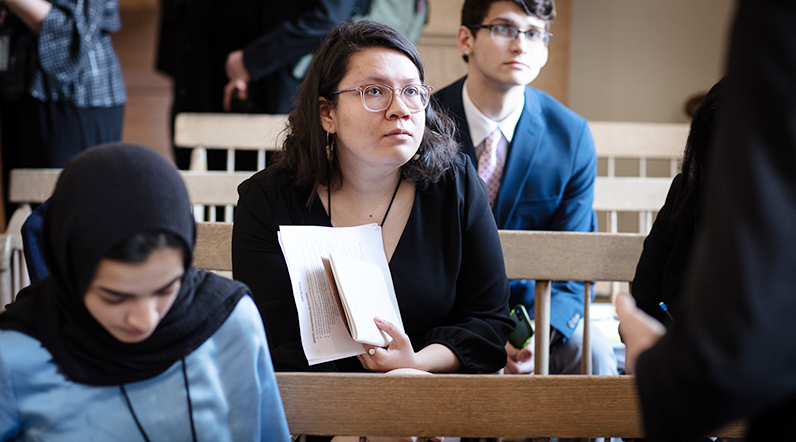 "When I won the award I was happy and surprised at the same time because the other lobbyists were great," said Oldenettel. "At some point in my career I do see myself entering politics. This simulation was based on how the Senate and House operates, and it was great to be a part of it. I would highly recommend this to anyone who is interested in politics."
Geoffrey Driver wrote a piece of original legislation that amends the school code to include LGBTQ sexual health to public school health curriculum. Ultimately, Driver's legislation passed both houses and was signed by the MIG governor, a rare and impressive achievement for a student in his first year at the simulation.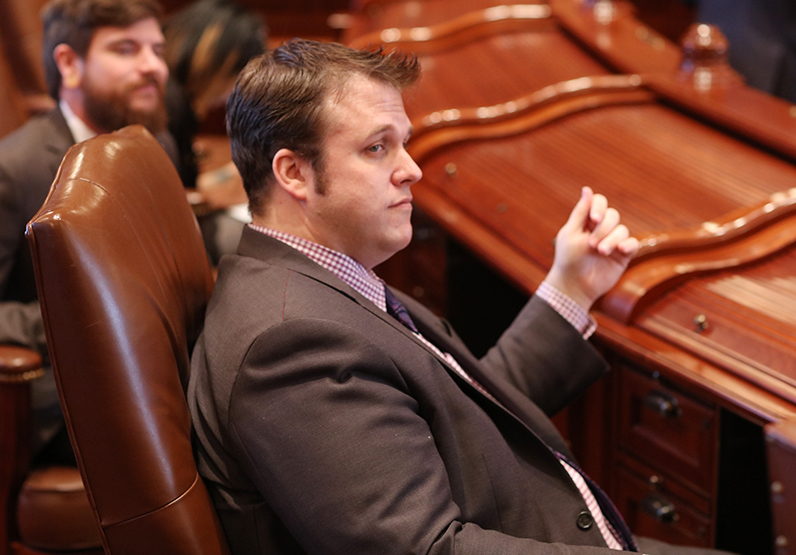 "Having the opportunity to be a faculty adviser for Model Illinois Government has been one of the most fulfilling experiences of my teaching career," said Lusvardi. "What this Performance Learning experience provides students is a chance to realize their strengths and their voice in areas they had not even considered previously. As always, I am heartened by the level of professionalism that our students display and the positive way in which they represent Millikin University. Every single student in our delegation made me incredibly proud of their preparation, dedication and continued hard work."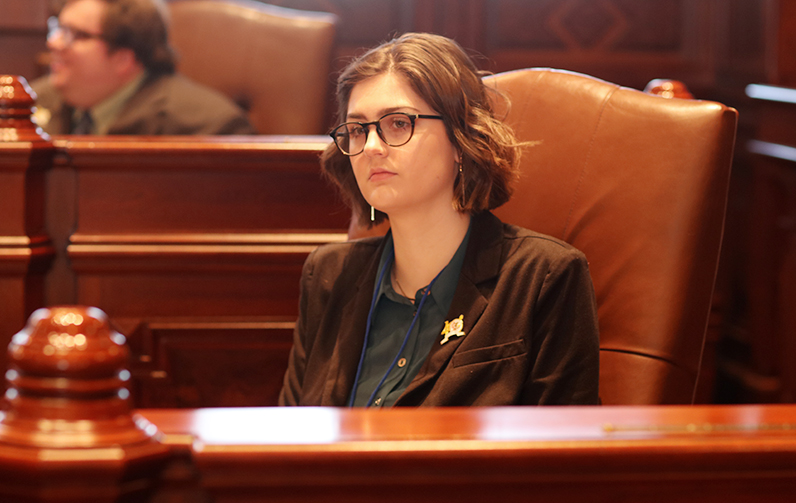 Other Millikin students who participated in Model Illinois Government include:
Jasmin Coronel, a junior Spanish and political science double major from Chicago, Ill.
Rob Hickey, a senior political science major from Forsyth, Ill.
Ashton Hooker, a senior political science major from Decatur, Ill.
Kaitlin Henrichs, a senior music business major from Dorchester, Ill.
Chelsi Jones, a junior political science major from Decatur
Oluwafunke Odufuwa, a first-year political science major from Chicago
Amber Johnson, a senior social science secondary teaching major from Decatur