Millikin startup BluSolar featured in Chicago Inno
BluSolar, a Millikin University student-led startup, recently placed runner-up at the Cleantech University Prize (UP) Pitch Competition in early February. The event was held at the Polsky Center for Innovation at the University of Chicago. BluSolar was one of eight innovative university-based cleantech companies in the Midwest competing for a chance to win $50,000.
By finishing runner-up at the Midwest region pitch competition, BluSolar has advanced to the DoE National Cleantech UP competition in June for a chance to win $100,000. The startup recently caught the eye of online business news outlet Chicago Inno and was featured in an article on Feb. 24.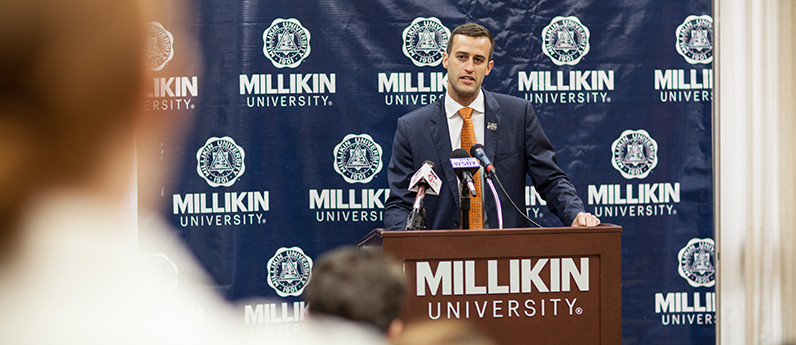 BluSolar is a cleantech startup that offers research and development services pertaining to the cryogenic treatment of photovoltaics. Working in conjunction with 300 Below Inc., the world leader in commercial cryogenic processing solutions, BluSolar provides tailored solutions for solar manufacturers or distributors wishing to enhance their product via cryogenic treatment.
The startup is a joint venture between students from the Millikin Institute for Science Entrepreneurship (ISE) and students from Millikin's Center for Entrepreneurship (CFE). The students are working under the guidance of Julie Shields, director of Millikin's Center for Entrepreneurship, and Dr. Casey Watson, associate professor of physics and astronomy at Millikin.
In addition to their success at the Clean Energy Trust competition, BluSolar has already been granted exclusive vertical access to cryogenic technology at established institutions like CFV Solar Test Labs in Albuquerque, N.M., and the Renewable Energy Tech Center in California, and secured partnerships to outsource 30-40 percent of their experiments. BluSolar is looking to foster more local collaborations at the University of Illinois at Urbana-Champaign and Rose-Hulman Institute of Technology in Terre Haute, Ind., to minimize travel costs.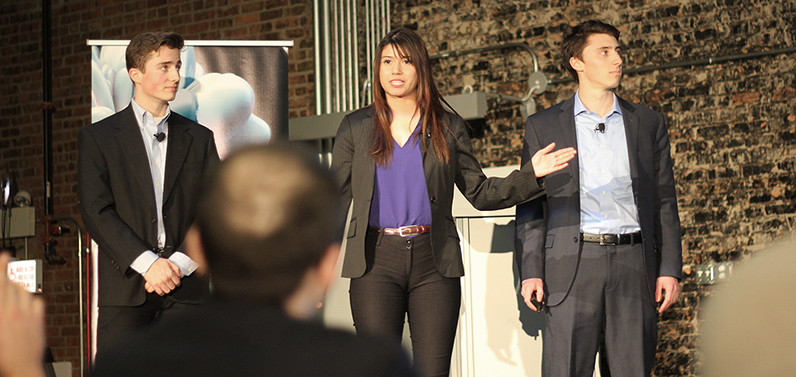 "Here at Millikin, we encourage cross-functional teamwork right from day one of freshman year, and BluSolar is an excellent example of this collaborative spirit that resulted in a business idea," said Julie Shields. "I have found these students to be extremely diligent, wildly curious, persistent, confident and simply joyful about the process of building a business."
Business major Estefano Martinez, a sophomore from Zionsville, Ind., and CEO of BluSolar, says when certain materials are cryogenically treated, molecular structures are permanently realigned in a way that can improve overall performance. BluSolar has demonstrated a 25 percent improvement in wattage output because of the microstructural changes to the photovoltaic solar cells.
Based in Decatur, Ill., 300 Below, Inc. has processed millions of pounds of steel. Through a unique stress relief and stabilization process, 300 Below reduces client expenses by making treated items last longer and perform better. Its ultra-low temperature treatment process uses liquid nitrogen to rearrange molecular structures of many materials, typically improving the lifespan and performance of tooling used in manufacturing operations, as well as impacting multiple industries.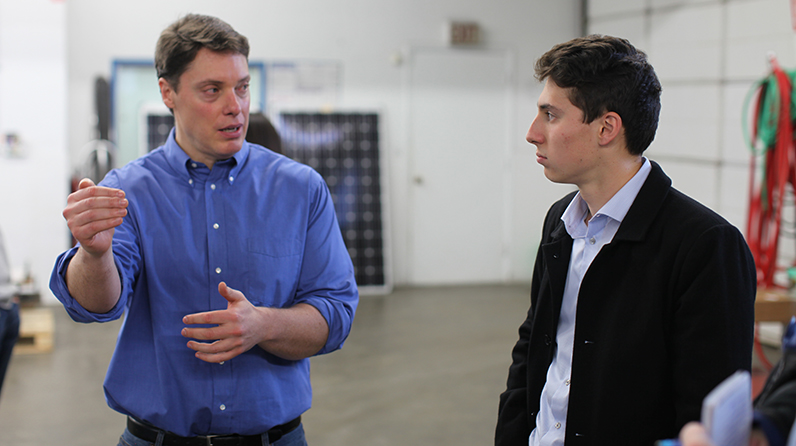 In addition to preparing to compete for the $100,000 prize at the national DoE competition, BluSolar hopes to secure additional funding as well as recruit team members, in order to continue validating their technology.
Click here to read more in an article from Chicago Inno.