Big Blue Softball wins first regional championship in Millikin history
The Millikin University softball program made history on May 15 following a win over Alma College in the championship round of the 2022 NCAA Division III Decatur (Ill.) Regional. With the win, the Big Blue advanced to the Super Regionals marking the first time the program has reached the regional championship. Millikin's previous best finish was 2-2 in 1994, eliminated from the tournament by Alma.
The Big Blue opened up the scoring in the first inning with a Grace Biondo double down the right field line that plated Lanie Chizmark. Camryn Skundberg delivered an RBI groundout to score Leah Foreman.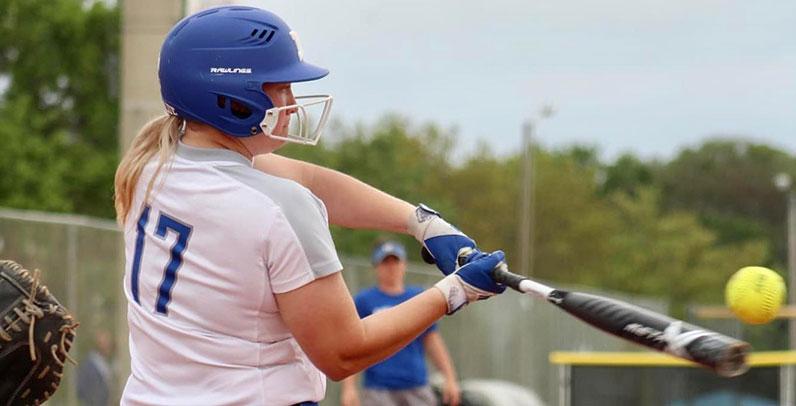 Camryn Skundberg
In the third inning, Chizmark reached base on a single, stole second, then scored on a throwing error by the Scots, giving Millikin a 3-1 advantage. In the fourth, Rylee Blake reached on a fielder's choice, with Sarah Lahner crossing the plate for a fourth Millikin run on a Scots throwing error. Chizmark tallied two RBI in the fourth inning to put the Big Blue up 6-1 with a single to left field that plated Blake and Lex Tennison.
In the sixth inning, Camryn Skundberg pushed two more runs across the plate with a single up the middle, scoring Biondo and Chizmark.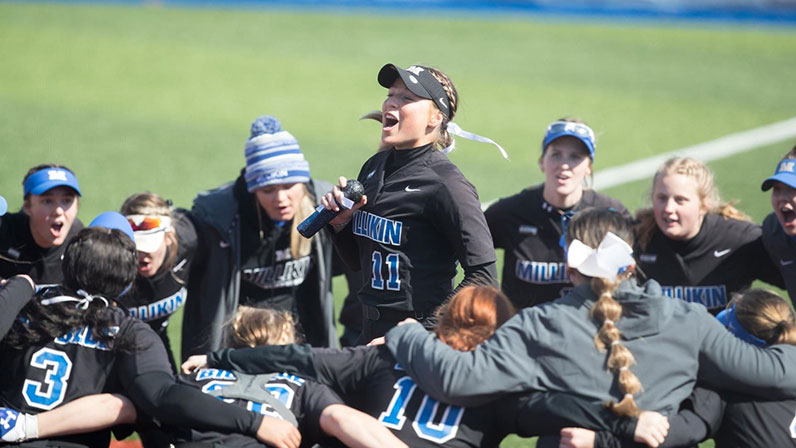 Lex Tennison
Aly Armstrong picked up her 16th win of the season, tossing five innings. Armstrong struck out four and allowed one hit. Addison Sargent entered the game in relief, pitching two shutout innings to seal the Big Blue victory.
"My mindset stays the same, whether it's starting the game or coming in, I'm going to go pitch-by-pitch, and we [Armstrong] do a really good job with relying on each other," Sargant said after the win over Alma.
When asked about the historical moment for the program, Armstrong said, "We just live in the moment, our whole team does, and it's worked out for us. We're playing together as a team; things are falling our way and we're having fun together."
Prior to their matchup with Alma College, the Big Blue defeated Ohio Northern 5-4 on May 13 for the program's first NCAA Regional victory since 1994. Millikin then defeated Illinois College 7-0 on May 14 to advance to the Regional Championship.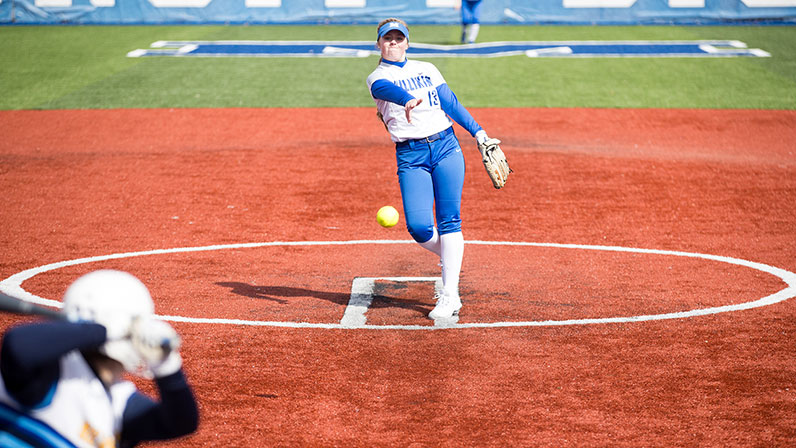 Aly Armstrong
Millikin will meet Wartburg College in the Super Regional round of the 2022 NCAA Softball Championships at the Workman Family Softball Field in Decatur beginning Friday, May 20, for a best of three series.
Game one will begin at 2 p.m. on May 20 and game two will be played on Saturday, May 21, at 1 p.m. Game three, if necessary, would be scheduled for Saturday, May 21, at 3:30 p.m.