School of Theatre & Dance named among top programs that prepare students for entertainment industry
Perfomerstuff.com, a leading online resource for performers, providing content tailored for actors, musicians and dancers, has recently recognized Millikin University's School of Theatre & Dance as one of the "Top College Theatre Programs You Might Not Know, but Should in the Midwest."
Along with College Audition Project, Performerstuff.com looked into programs that offer all the components to help students prepare for a life in the entertainment industry.
"Helping students find the right programs for them is no easy task, and there are many things to take into consideration," Perfomerstuff.com writes. "With record numbers of auditioners this year, it is more important than ever for students to have a vast and varied list of schools in which they are interested. Our list is full of programs that have amazing offerings."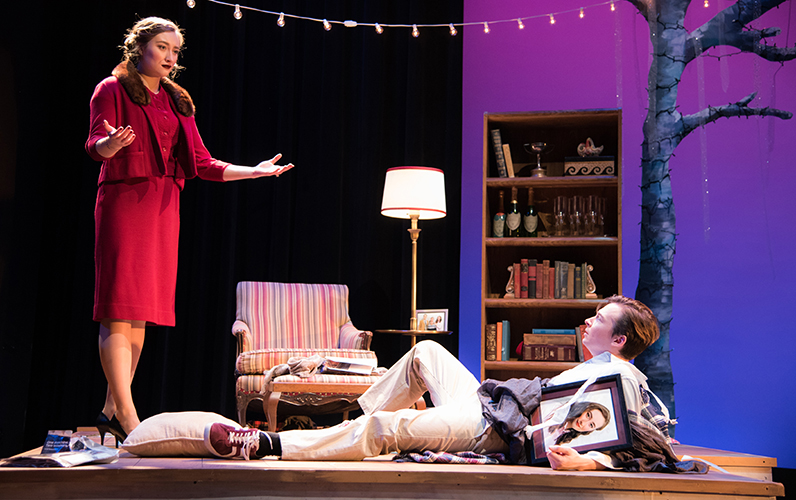 Millikin's School of Theatre & Dance was one of 10 theatre programs listed.
In its online profile about Millikin, Performerstuff.com wrote, "Millikin's approach to education, known as Performance Learning, offers a comprehensive integration of theory and practice with the added component of collaboration with third-party stakeholders. Through these collaborations, students gain valuable insight into their chosen field, which helps prepare them for professional success."
The online profile added, "They also offer some fantastic opportunities for students, such as the New Musicals Workshop. This exciting workshop gives students and faculty opportunities to collaborate with professional writing teams as they develop new musicals intended for commercial production. Additionally, the Shakespeare Corrected's mission is to bring undergraduate students together with incarcerated and disadvantaged populations to collaborate and create a theatrical experience intended to inspire transformation and redemption in students, participants and their families."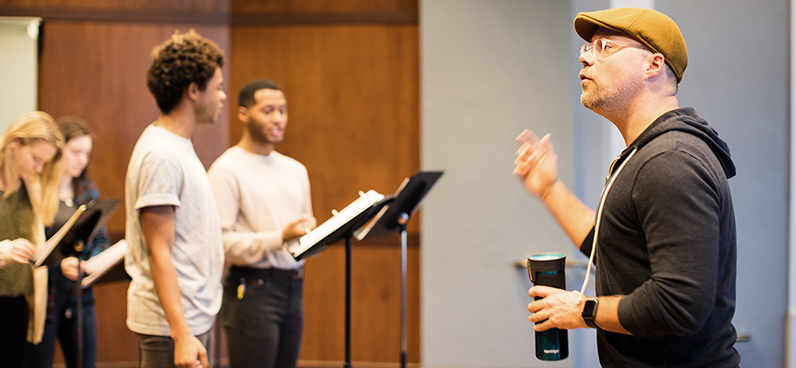 "It's always great to be acknowledged by other professionals in the theatre industry for the incredible training and education offered in the Millikin University School of Theatre & Dance," said Mary Black, director of the Millikin School of Theatre & Dance. "Our students are challenged to grow throughout the rigorous curriculum, and graduate with skills that make them employable across theatre arts disciplines."
Millikin alumni listed in the online profile included Sierra Boggess '04, Jodi Benson '83, Ian Liberto '05, Jessica Wright '95 and Brain Collier '00.
One of the most anticipated moments for the School is the opening of the new Center for Theatre & Dance in fall 2020.
Millikin officially broke ground on its new Center for Theatre & Dance during a ceremony held on May 18, 2018. The new Center promises to be a centralized location for creativity to be cultivated, fostered and displayed, and will also provide a new venue for Millikin performing arts to delight, inform and inspire audiences.
The $29 million project will feature a 260-seat flexible theatre which includes an orchestra pit, balcony and tech gallery with a tension wire grid. The new building will also feature lighting and sound labs, a costume studio, a costume classroom, collaboration spaces, and offices and support facilities for current staff with room for growth. Millikin's new Center for Theatre & Dance will also incorporate four acting studios, two dance studios, two design classrooms and practice rooms as well as all-new modern theatre equipment and LED lights.
Millikin Theatre and Dance produces numerous performances in venues on and off-campus, including musicals, plays, operas, children's theatre and dance concerts, as well as productions through its student-run theatre company, Pipe Dreams Studio Theatre.
Millikin's School of Theatre and Dance is a nationally recognized program, offering conservatory-style training rooted in a liberal arts education. The School of Theatre and Dance's approach to education offers students valuable insight and hands-on experiences that will prepare them for professional success. Millikin's respected theatre alumni are routinely hired for productions in television, film and live theatre, including top Broadway shows and major regional theatres throughout the country.