MU theatre production puts focus on mental health
Millikin University's School of Theatre and Dance will open its 2019-20 performance season with the production of "Medea" on Thursday, Oct. 10 and Friday, Oct. 11 at 7:30 p.m., Saturday, Oct. 12 at 2 and 7:30 p.m., and Sunday, Oct. 13 at 2 p.m. All performances will be held at Albert Taylor Theatre in Shilling Hall on Millikin's campus.
Medea is a wife, a mother and a powerful sorceress. When her husband, Jason, abandons his family for a new life, Medea faces banishment and separation from her children. With only 24 hours to act, she exacts an appalling revenge that will destroy everything she holds dear.
Written by Euripides, the play has been explored and interpreted by playwrights across the centuries and the world in a variety of ways, offering political, psychoanalytical, feminist, among many other original readings of Medea, Jason and the core themes of the play.
"He (Jason) leaves his wife and mother of his two children and marries the king's daughter," said director Shad Willingham, adjunct faculty member at Millikin.
The director and cast wanted to bring the story to the stage because of its dramatic plot but also as a focus on mental health.
Taylor Porter, a senior theatre major from Galesburg, Ill., who plays Medea, spent her summer researching the character. "This is the only way I can get back at him, to feel better and continue with life," Porter said about the character in an interview with the Herald & Review. "I hope to convey empathy. We are playing with undiagnosed mental illness. I want the audience to see the thought process."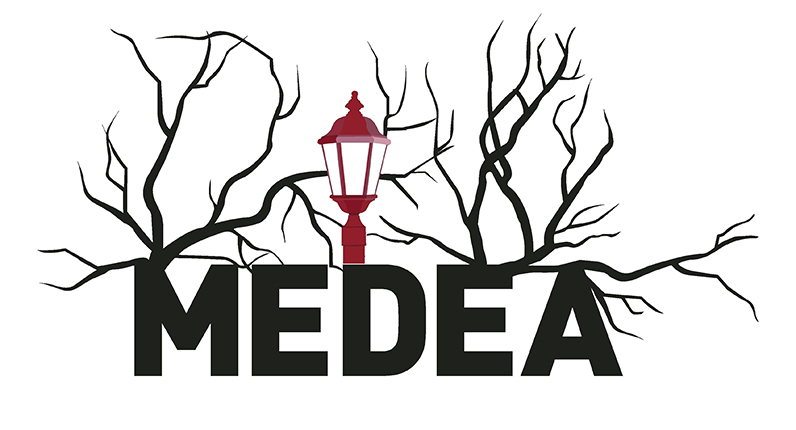 Willingham noted that to help explain Medea's mental capacity, a chorus of women will surround her on stage during the performance. "No one but Medea can hear them," he said. "We are no longer calling it chorus anymore, because it is not a musical. That is why we are calling it the psyche."
The cast wants the audience to walk away from the play with the knowledge they would never take the actions Medea took, but with an understanding.
"In this post-Victorian time, they didn't know any more about mental illness than they did 2,000 years ago," said Willingham.
Single ticket prices for the performance are $12-14 and student tickets are $10. Tickets may be purchased at the Kirkland Fine Arts Center Ticket Office, by phone at 217.424.6318 or online at kirklandfinearts.com. A $2.50 fee will be charged for credit card purchases. This is a per transaction fee, not per ticket, and applies to online and Ticket Office orders. Kirkland Ticket Office hours are Monday – Friday from 10 a.m. – 5 p.m.
Millikin School of Theatre and Dance
The Millikin School of Theatre and Dance produces numerous performances in venues on and off-campus, including musicals, plays, operas, children's theatre and dance concerts, as well as productions through its student-run theatre company, Pipe Dreams Studio Theatre.
Millikin's School of Theatre and Dance is a nationally recognized program, offering conservatory-style training rooted in a liberal arts education. The School of Theatre and Dance's approach to education offers students valuable insight and hands-on experiences that will prepare them for professional success. Nationwide, Millikin's respected theatre alumni are routinely hired for projects in television, film and live theatre, including top Broadway shows.