MU School of Nursing honored for excellence in nursing education
Millikin University's School of Nursing has been ranked among the top nursing programs in the Great Lakes region and among the upper half of all the nursing programs in Illinois by Nursing Schools Almanac. The 2020 ranking was based on data collected from more than 3,000 institutions with only 20 percent of the institutions making the list of best nursing schools in each geographic region.
Nursing Schools Almanac evaluated institutions on three critical dimensions: the institution's academic prestige and perceived value; the breadth and depth of nursing programs offered; and student success, particularly on the NCLEX national licensure exam. Schools from Illinois, Indiana, Michigan, Ohio and Wisconsin were included in the Great Lakes region ranking.
"The Millikin University School of Nursing has a long history of excellence in nursing education and its reputation is reflected in the recognition received in these rankings," said Dr. Pam Lindsey, dean of the College of Professional Studies at Millikin. "The faculty and staff are to be commended for their commitment to providing quality programs that delivers on the promise of education to our students. We are blessed to be able to offer Performance Learning opportunities to our students with the partnerships we have with local healthcare providers. As a result, graduates of our program are highly sought after for either entry or advanced practice roles and are well equipped to enter the healthcare arena."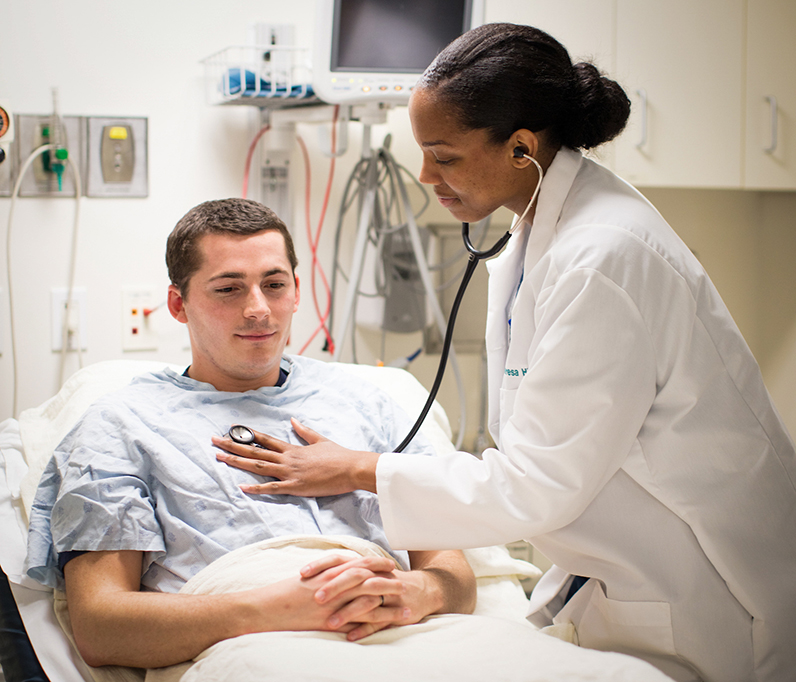 The Millikin School of Nursing prepares nursing professionals through its Bachelor of Science in Nursing (BSN), Master of Science in Nursing (MSN) and Doctor of Nursing Practice (DNP) degree programs. Entry level nursing students in both the traditional BSN and the Master's Entry into Nursing Practice (MENP) enjoy excellent clinical opportunities in Decatur, Ill., and surrounding communities in central Illinois.
With NCLEX national licensure exam pass rates in the upper 90 percentile, new Millikin nursing graduates are highly rated as new employees throughout Illinois and across the country.
"Nursing Schools Almanac is a resource for aspiring nurses that is intended to provide a comprehensive overview of nursing programs across the country. The Almanac focuses on the primary factors of program academic prestige and perceived value, the breadth and depth of the offerings, and indicators of student success," said Millikin Provost Dr. Jeffery Aper. "These kinds of third-party measures are always notable because they reaffirm what we know, which is that Millikin's School of Nursing stands among the best in the country."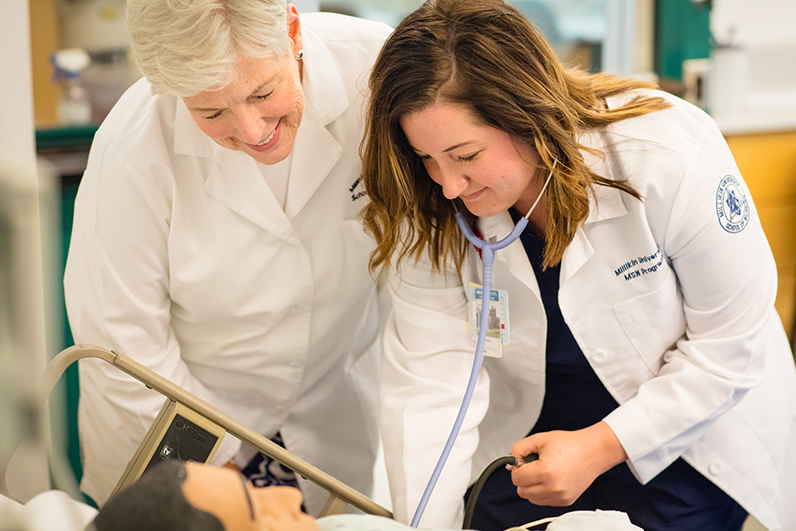 Millikin's MSN Nurse Educator track prepares registered nurses (RNs) to take educator roles in healthcare settings and academic roles at universities. The DNP program offers options for family nurse practitioner education, nurse anesthesia education and completion degrees at the doctoral level for advanced practice nurses.
Dr. Aper noted, "Millikin's School of Nursing continues to work hard to build on the substantial foundation of excellence that has been established over the past 40 years and is poised to achieve even more in the years ahead. We have many reasons to be extremely proud of the faculty and students in the School of Nursing for their extraordinary history, their contemporary success and contributions, and their hard work to prepare for an even greater future."
The mission of the Nursing Schools Almanac is to provide aspiring nurses a detailed, comprehensive and analytical resource for selecting their future nursing school. An integral part of this effort is the Almanac's annual rankings of the best nursing schools in the country. For more information, visit nursingschoolsalmanac.com/rankings.