Millikin faculty weigh in on early childhood education funding
Illinois school districts will receive close to $395 million in additional funding from the recently approved state budget. Among the increase in funding, early childhood education is set to receive $50 million, with money up by $200 million since 2015.
The increased funding in early childhood education means that school districts have more positions to fill but not enough qualified candidates to fill them.
In a recent interview with the Herald & Review, Dr. Christie Magoulias, director of the School of Education at Millikin says, "The $200 million overall increase proves that early childhood education is important and valued and recognized. If we can educate young children appropriately in the way they need to learn at a young age, it sets them up for success. This young age is exactly where we need teachers, and for students, to consider early childhood as a major so we can get really qualified people into these roles."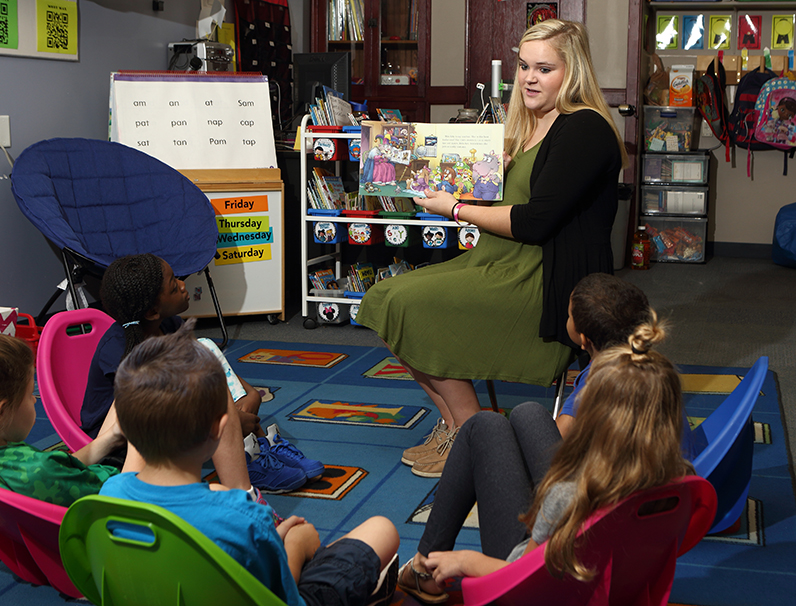 Millikin student Chrissi Guarnieri, of Monticello, Ill., is currently working on becoming certified as an early childhood education teacher through Millikin's Flexible Learning program. She says first grade is her favorite age group to teach.
"I like the idea that children learn from the environment they're in and get to pursue their own interests," said Guarnieri.
Recent reports say that the Illinois Board of Education recommended a $7.2 billion increase in its budget to show what kind of funding commitment is needed to ensure each school district has adequate resources to educate its students.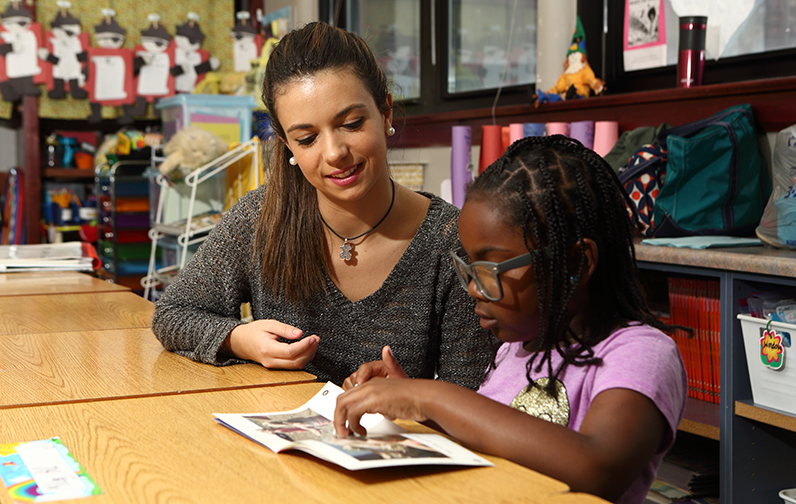 Millikin alumna Claudia Quigg '75, founding executive director of Baby TALK, says that more and more, a bachelor's degree is required to work in early childhood education and that salaries are also rising in response.
"Early childhood teachers used to be lucky to make minimum wage, and now the pre-K teacher makes the same as a high school biology teacher," said Quigg. "These positions are now recognized as professional educator positions."
Quigg has been an adjunct assistant professor at Millikin for 21 years and a proponent for parent-child relationships, critical early development and system building.
"In early childhood, the teacher is the primary budget item, and it's labor intensive because one teacher can't teach 100 children," said Quigg. "So any time there is an increase, it's mostly about jobs."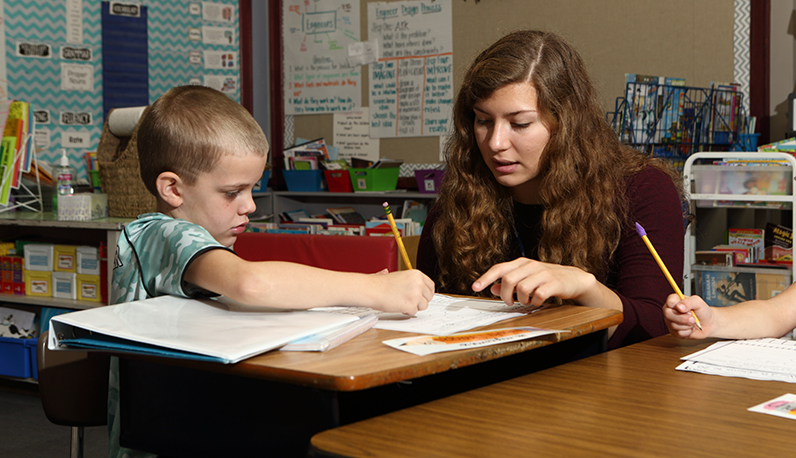 Millikin's Early Childhood Education program prepares students to work with children in settings that range from infant through second grade. Students learn how to provide developmentally appropriate, engaging and child-centered experiences for young children, and develop the skills needed to effectively engage families in the education of their children.
Millikin students engage in internships in the classroom during their first year of the program, including working with children who are culturally diverse, who qualify for special education programs, and who are English language learners.
Dr. Magoulias noted, "We can point to this funding increase and say our state understands the value and importance of working with young children and families to help them progress to where they need to be to be successful."