Honors Convocation recognizes pursuit of academic excellence
The end of each academic year is a celebratory time to reflect on the accomplishments students and faculty have collected through their efforts inside and outside the classroom. The Millikin University campus community annually connects to honor these achievements during the Honors Convocation and Distinguished Faculty Lecture.
For the first time in two years, students, faculty and guests were able to come together in person at Kirkland Fine Arts Center for the 2022 Honors Convocation program to recognize outstanding work from the 2021-22 academic year.
"We're very delighted to have everyone here to be part of one of the most significant programs at Millikin. The importance of recognizing the many academic, scholarly and professional achievements of our faculty, staff and students is central to our mission at Millikin University," said Millikin President Dr. Jim Reynolds.
Over 90 awards were presented to Millikin students and faculty. Many of the awards have been created to honor the people of Millikin's past as well as recognize the achievements of the present, and to look forward to even more accomplishments in the years ahead.
Among the prestigious awards is the Scovill Prize, the most coveted recognition of Honors Convocation. Scovill Prize winners are selected on the basis of high academic achievement, demonstrated leadership, service and scholarship. This year, eight students were named Scovill Prize recipients.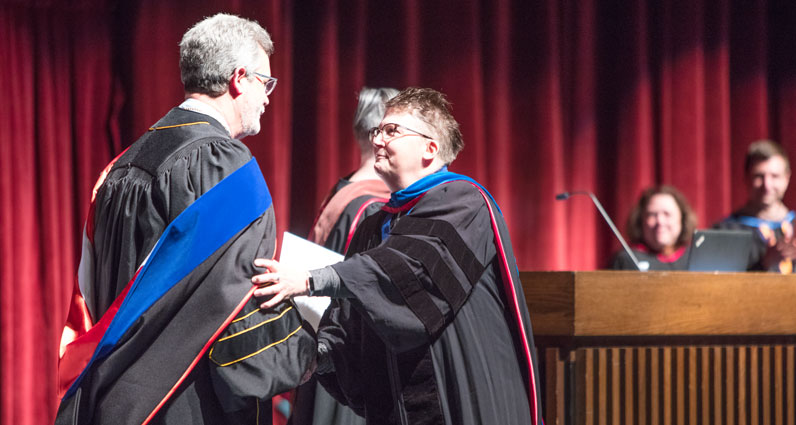 Dr. Nancy Curtin
Additionally, several Millikin faculty were honored for their service to the university, including Dr. Nancy Curtin, professor of communication and chair of the Communication Department, who received the Dr. Ralph A. Czerwinski and Dr. Deborah L. Slayton Teaching Excellence and Campus Leadership Award.
"Each individual being recognized tonight has given much of themselves in the pursuit of academic and professional excellence," President Reynolds said. "We take time tonight to offer not just our congratulations but our deep respect for their work. They have left an indelible mark on our university and our work here is more purposeful because of their commitment to our mission."
Each year, the Millikin faculty vote to select one of their own as the Distinguished Faculty Lecturer. This honored faculty member delivers the keynote address at Honors Convocation. This year's Distinguished Faculty Lecturer was Professor Mary Garrison, professor of social work.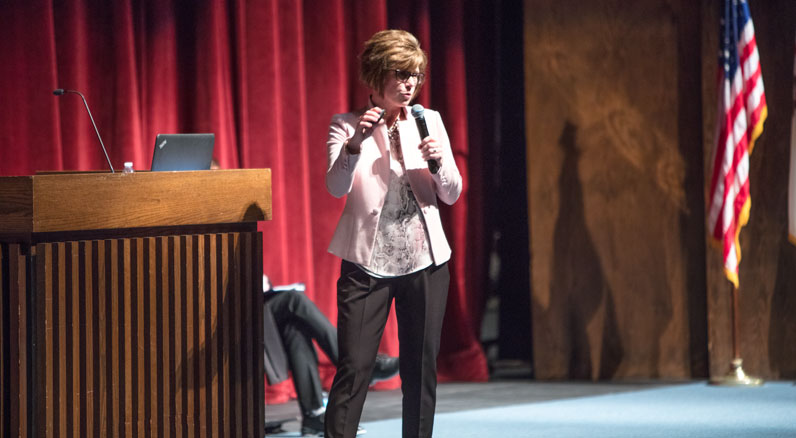 Professor Mary Garrison
An educator, clinical supervisor and consultant, Mary Garrison has had extensive practice experience in the social work field, with 30 years of public and private practice in mental health services, policy and advocacy. Garrison is an advisor to the Millikin University student organization Human Service Connection and Big Blue Backpacks, and serves as a clinical supervisor, a consultant to multiple community entities, a Macon County Continuum of Care Governing Board Member and serves as the PIT Homeless Count Coordinator for Macon County. She is a past recipient of the NASW Illinois Social Worker of the Year Award, the Cesar Chavez Social Justice Award and the first ever recipient of the Macon County Continuum of Care Advocate of the Year Award. She is the co-author of the book: "Your Playbook for Beating Depression: Essential Strategies for Managing and Living with Depression."
As she addressed the Kirkland Fine Arts Center audience, Garrison focused on the impact of connections. "Our accomplishments are intertwined because of the connections we make with others," Garrison said. "Connections are vital to our existence. We need connections in order to survive. When we think about connections … is there a difference between an interaction and a connection? A connection begins with an interaction and moves to creating a relationship with someone."
Garrison concluded by saying, "I believe that we can change the world with connection. Our lives and world could be better if we would only connect. Take the time to stop, acknowledge, look someone in the eye and get to know them as a human being."
Congratulations to all the honorees from Millikin University's 2022 Honors Convocation program.
---

College of Arts & Sciences
Behavioral Science Award: Madelynn Wood
Henry F. Gromoll Service Award: Kaitlyn Yelaska
Biology Honors Award: Kathryn Curtis, Olivia Marquardt, Cassondra Mundy and Jenna Thelen
Dr. Neil Baird Biology Lab Assistant Award: India Guerrero and Kaytlyn Hinton
Clyde Dennis Award: Hannah Warfel
George/Rick Glasscock Memorial Biology: Elexis Richardson
John/Ula Leighty Research Award: Jazmin Brown, Sydney Kehrmann, Morgan Rockwell and Hailey Wimberly
American Chemical Society Award: Madeeha Salik
American Institute of Chemists Award: Sami Mitchell
Ed & Lucy Acheson Award for Chemistry: Natalie Baumgardner, Ethan Current, Aleyda McPherson, Kade Nylen, Daniel Pintard, Jordan Reeter, Adam Walker and Jenna Wiltjer
Dr. & Mrs. William F. Henderson Prizes: Maddy Bochantine, Sydney Griggs and Madeeha Salik
Carl & Lucile Weatherbee Chemistry Award: Danica Brezovar, Micka Diella Iteka, Greta Jacobson, Garrett Jones, Victoria Mineo and Jessica Morgeson
Carl & Lucile Weatherbee Graduate Studies: Danica Brezovar, Greta Jacobson, Binny Tamang and Max Phillips
Dr. Clarence and Carol Josefson Award for Excellence in Chemistry: Micka Diella Iteka and Christopher Montgomery
Dr. Everett J. Brown Prize: Faith Fitzsimmons
Dr. & Mrs. W. J. Darby Prize: Brigid Duesterhaus and Emily Haag
Dr. Nancy J. Curtin Communication Award: Nathaniel Moore III
Dr. Grace Patten Conant Writing Award-Creation: Sydney Sinks
Dr. Grace Patten Conant Writing Award-Interpretation: Claire Reynolds
Contant English Department Award: Jeana Pierson
Contant Society Achievement Award: Kaitlin Hathaway, Gwen Klinkey, Ben Kuxmann, Sophie Nicholson, Linnea Nordstrom, Jeana Pierson and Claire Reynolds
Marybeth Drechsler Sharp Outstanding Journalism Award: Carin Houser and Sydney Sinks
J. Graham Provan History Award: Madison Roberson
Albert T. Mills Prize: Gillian Genardo
John Vrooman Prize: Chris Bruno
Sigrid A. Stottrup History Award: Wyatt Henschen
Mathematics & Computer Science Award: Greta Jacobson
Lavern J. Meyer, Ph.D. Math Ed. Award: Megan Trusky
Linda Weatherbee Mathematics Award: Bushra Ibrahim
Dept. of Modern Languages Linguistic Excellence: Madison Roberson
Dept. of Modern Languages Literary Criticism: Reagan Crouse
Margaret Burkhardt Johnson Award: Ashley Estrada
Outstanding Political Science Major Award: Aimable Ngabo
Alice Ambrose Lazerowitz Philosophy Award: Hannah Prochnow
Thomas W. & Mary R. Adney Memorial Award: Gillian Beginski and Olivia Swords
T. W. Samuels Award: Collin Budd, Hannah Prochnow and Isabella Voss
Rev. Robert S. & Doris Stewart-Religion: Sofia D'Alessio, Linnea Nordstrom, Mackenzie Parsons, Leana Temple and Maggie Strubhar
Outstanding Physics Award: Ethan Current
---

College of Fine Arts
Pi Kappa Lambda Outstanding Senior: Max DiPasquale
Presser Award: Stefani Graff
Alice Herren Ayars Award: Madeline Woodcock
Mary B. Merris Award: Cecilia Antonelle and Kathryn Nobbe
Winifred St. Clair Minturn Award: Hannah Markun
Thomas. A. Johnson Memorial Achievement: Trevor Schaefer
Dr. Russell Tiede Award: Hannah Markun
Percussion Achievement Award: Hayden Marshall
Dr. Maria Klott Memorial Award: Kevin Kuska
Handler Award for Excellence, Bachelor of Arts in Music: Hannah Warfel
Joan & Melvin Grabowski Memorial: Stark Winter
Dr. L.C. McNabb Memorial Award: Steven Klenk, Kat Macri and Joel Ochoa
Michelle Chartier Memorial Award: Madeline Curtin and Gillian Genardo
Kathryn Paige Torp Theatre Award: Jeremy Banzon and Nick Dunk
Ron Smith Award in Musical Theatre: Emily Bacino Althaus, Kelsey Crotz, Amanda Handegan and Justin Nelson
J. Ben Wand Prize: Taylor-Ekart Brooks, Brigid Buckley, Julia Budd and Jamie Gamonez
Andrew Strand Memorial Theatre Award: Micky McNaughton, Andrew Tufano and Brigham Williams
Marvin Klaven Art Award: Taylor Linville and Lindsay Thompson
David S. Monroe Art Award: Maggie Strubhar and Syd Wilson
Dorothy Sellers Art Award: Skylyr Choe, Lacey Edwards, Rosina Fascetti, Jack Harmon, Jupiter Holcomb, Julia Lakin, Emma McManus, Erica Pamson and Courtney Schudel
---

College of Professional Studies
Robert and Barbara Byrkit Award in Education: Maegan Carter and Lauren Wyatt
Dr. Jerald Hunt/Dr. Darlene Hoffman Award for Excellence: Allison Banks
Jola Kuntz Education Award: Kathryn Cully
Ray Boehmer Memorial Award for Excellence in Science Education: Emma Lewis
The Smith/Orlandini Award: Sophie Darden and Quinton Miller
Walter Witt Award: Simen Nodland, Jensen Cearlock, Kale Crawford and Salat Al-Nurridin
Alpha Tau Delta Honorarium Award: Sierra Barnette
Decatur Memorial Hospital R.H. Cleland R.N. Award: Chloe Scharfenberg
James Millikin Theory & Practice of Nursing: Blake Breyman
Dorotha F. Dean Nursing Award: Nicole Billadeau
Dr. Mary D. Shanks & Dr. Linda K. Niedringhaus Excellence in Nursing Leadership Award: Rachael Croy
Dr. Mary Jane Linton Nursing Excellence Award: Taylor Orr
---

Tabor School of Business
Glen R. Smith Award: Angela Arnold
Margaret Sparks Award: Kentina Ishimwe
Judy Lederbrand Day Accounting Award: Megan Lockhart and Amanda Noser
Linda Weatherbee Human Resource Management Award: Bailey Coffman
Paul R. Winn Memorial Achievement Award: Alyssa Hennessy and Daniel Laverde
Podeschi-Landacre Management Information Systems Award: Lan Dao, Rolande Umuhoza and Isabella Voss
Excellence in Management Information Systems Award: Sean Miller
---

University Awards
Maria Leonard Senior Book Award: Greta Jacobson and Madison Roberson
The JoAnne Trow Award: Joshua Martinez, Reagan Minnette, Sophia Nicholson, Page Shields and Charly Warlow
Millikin University Greek Five Star Chapter Award: Sigma Lambda Gamma Sorority, Inc., Pi Beta Phi Fraternity for Women and Delta Sigma Theta Sorority, Inc.
C.W. Barnes Memorial Award: Kaitlin Dickey
Major Thomas G. Storey Citizenship Award: Reena Riley
Dr. Jere C. Mickel Human Relations Award: Jarius Ingram
Daniel J. & Elinor Gage Student Activities Award: Aubrey Staton
Helen Moffett Russell Community Service Award: Kaitlin Yelaska and Dejuan Sparkman
Eshelman Family Award: Brandon Lockhart and Megan Lockhart
The Dr. Jan Devore Award for Excellence in Contributions to Campus Life: Erica Reyes
Dr. J. Roger Miller Leadership Award: Angela Arnold
Outstanding Adjunct Instructor Award: Dr. Chung-Ha Kim, adjunct professor of music
Alpha Lambda Delta Outstanding Teaching Award: Dr. Robert Money, professor of philosophy and chair of the Philosophy Department
Teaching Excellence Award: Dr. Julie Bates, assistant professor of English
Research & Artistic Achievement Award: Dr. Mark Tonelli, assistant professor of applied guitar and coordinator of the Guitar Studies Program
Faculty Service Award: Rachel Bicicchi, associate professor, educational technology coordinator, research/instruction librarian and director of online learning
Dr. Ralph A. Czerwinski and Dr. Deborah L. Slayton Teaching Excellence and Campus Leadership Award: Dr. Nancy Curtin, professor of communication and chair of the Communication Department
---
Scovill Prize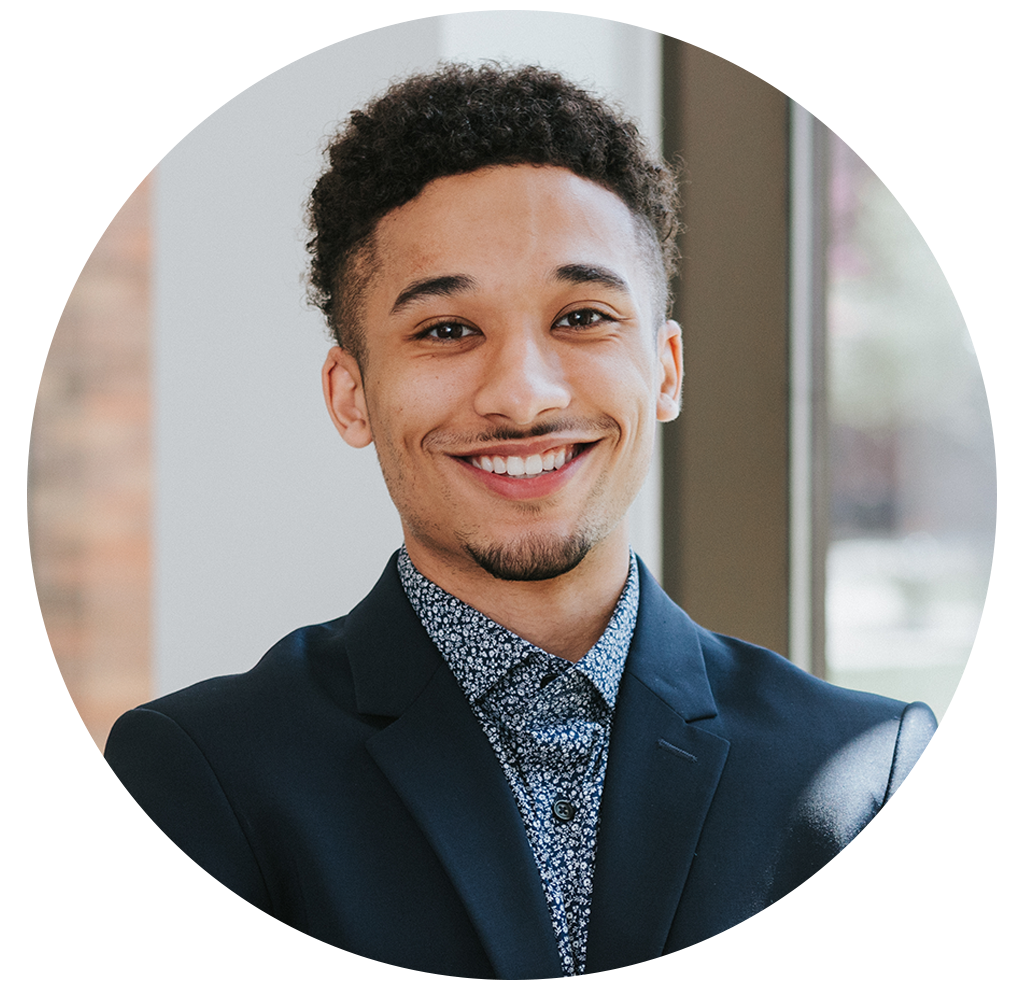 Jarius Ingram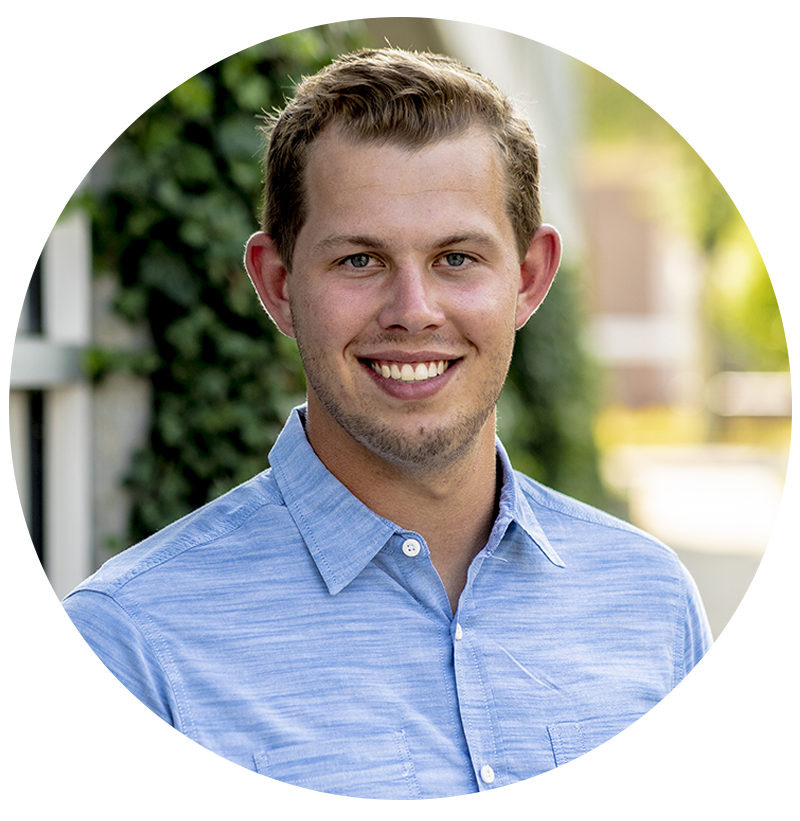 Sean Miller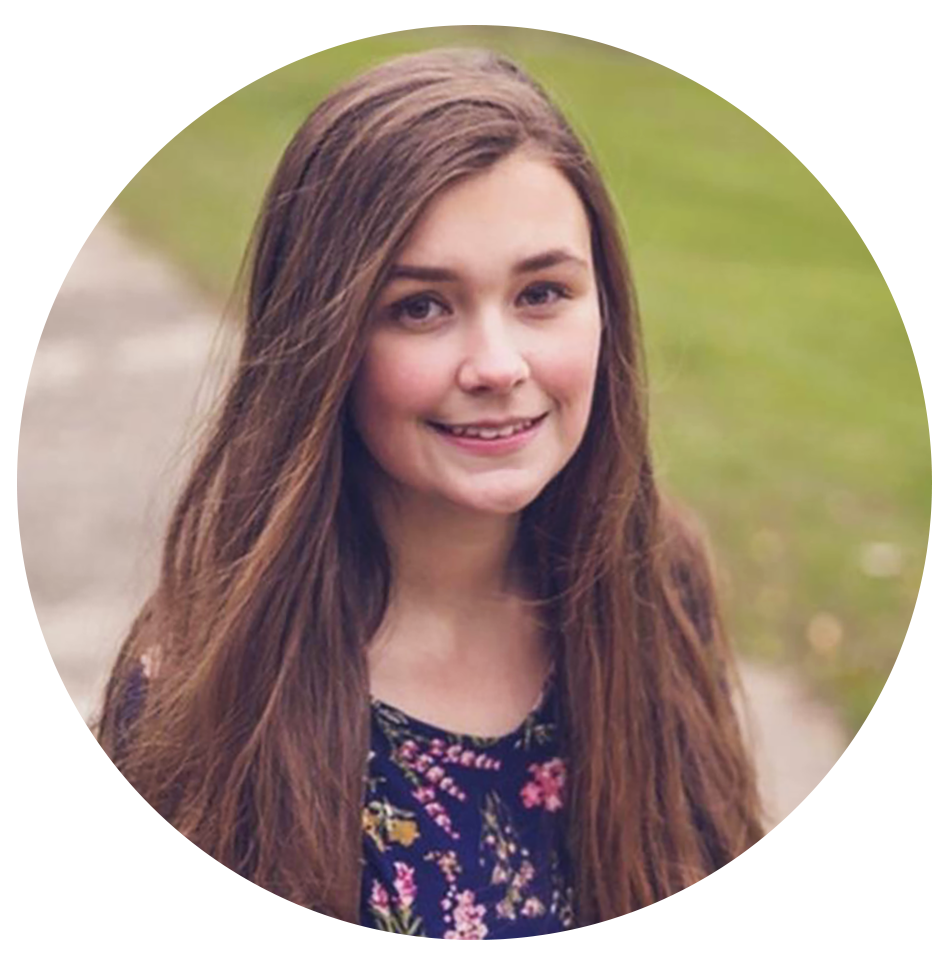 Erin Leone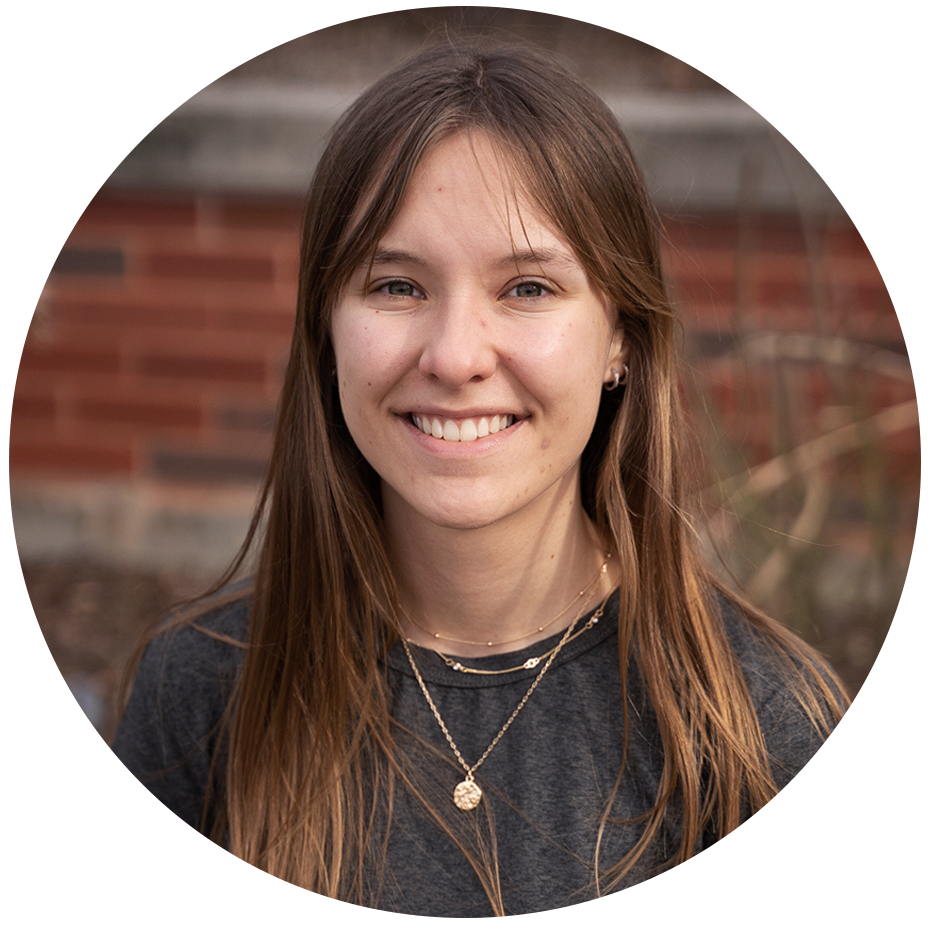 Emily Kemp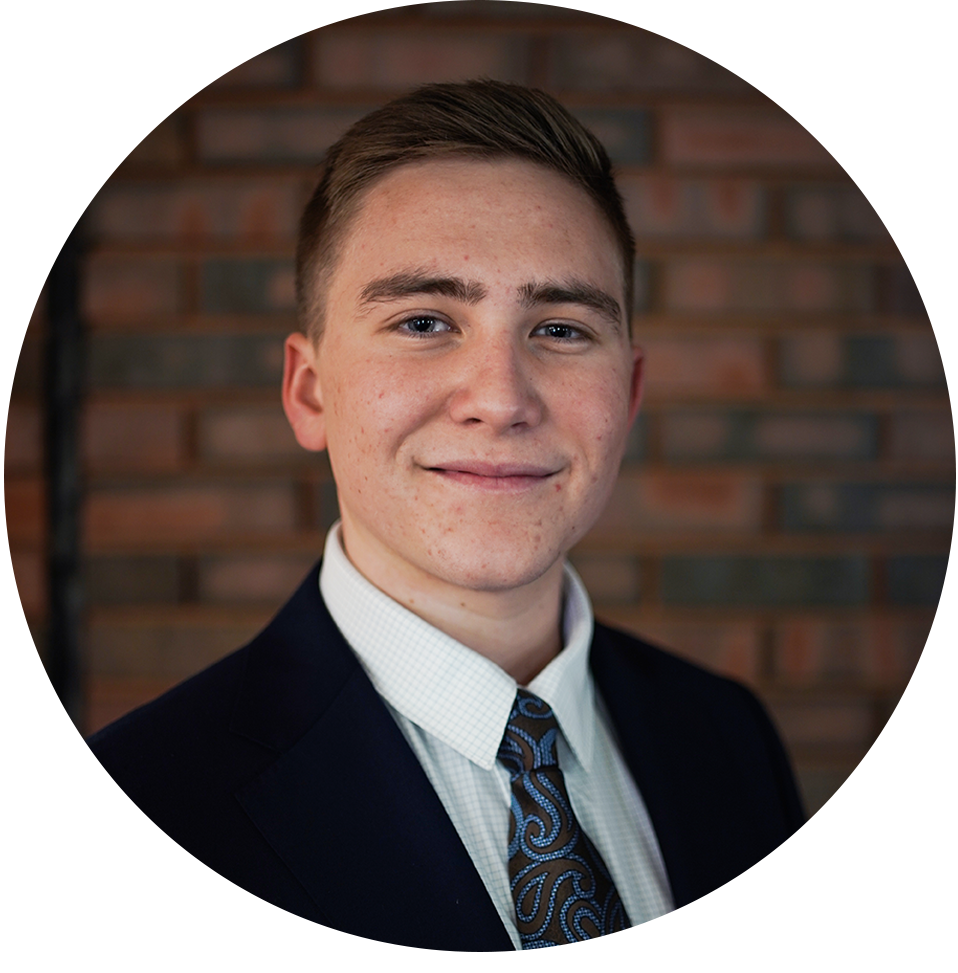 Bryce Shumaker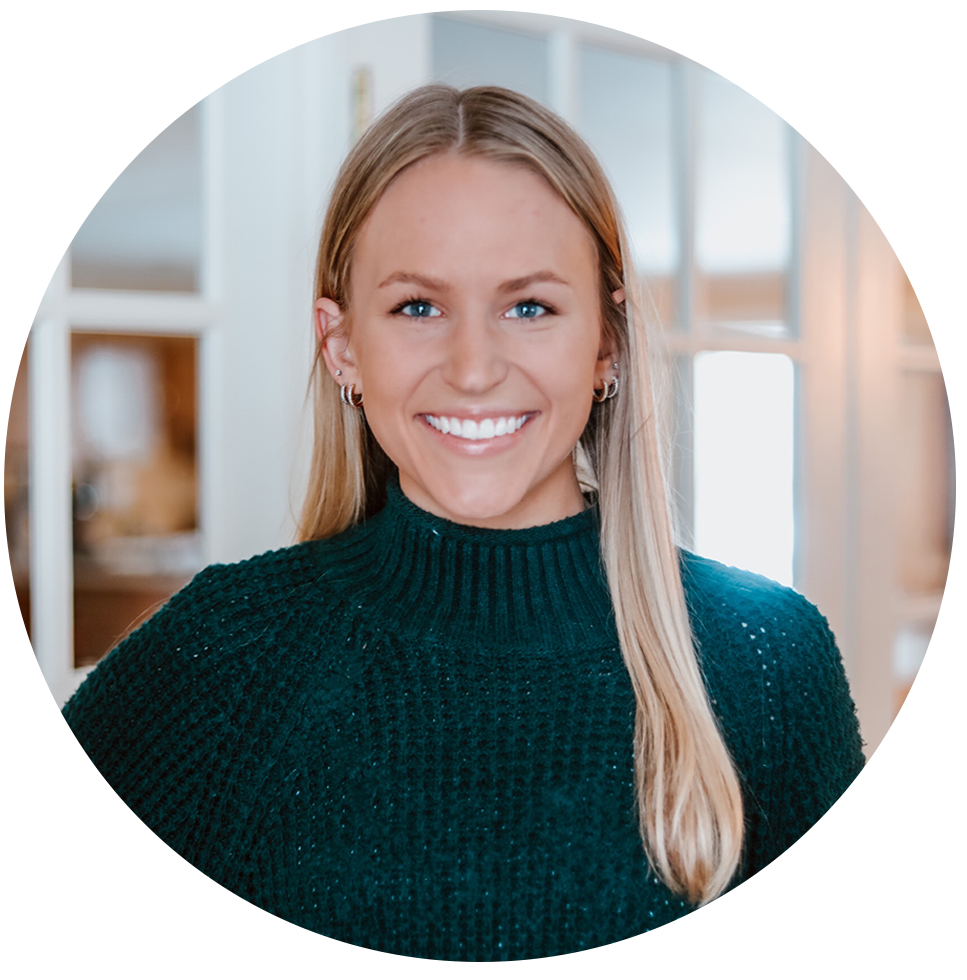 Victoria Stuart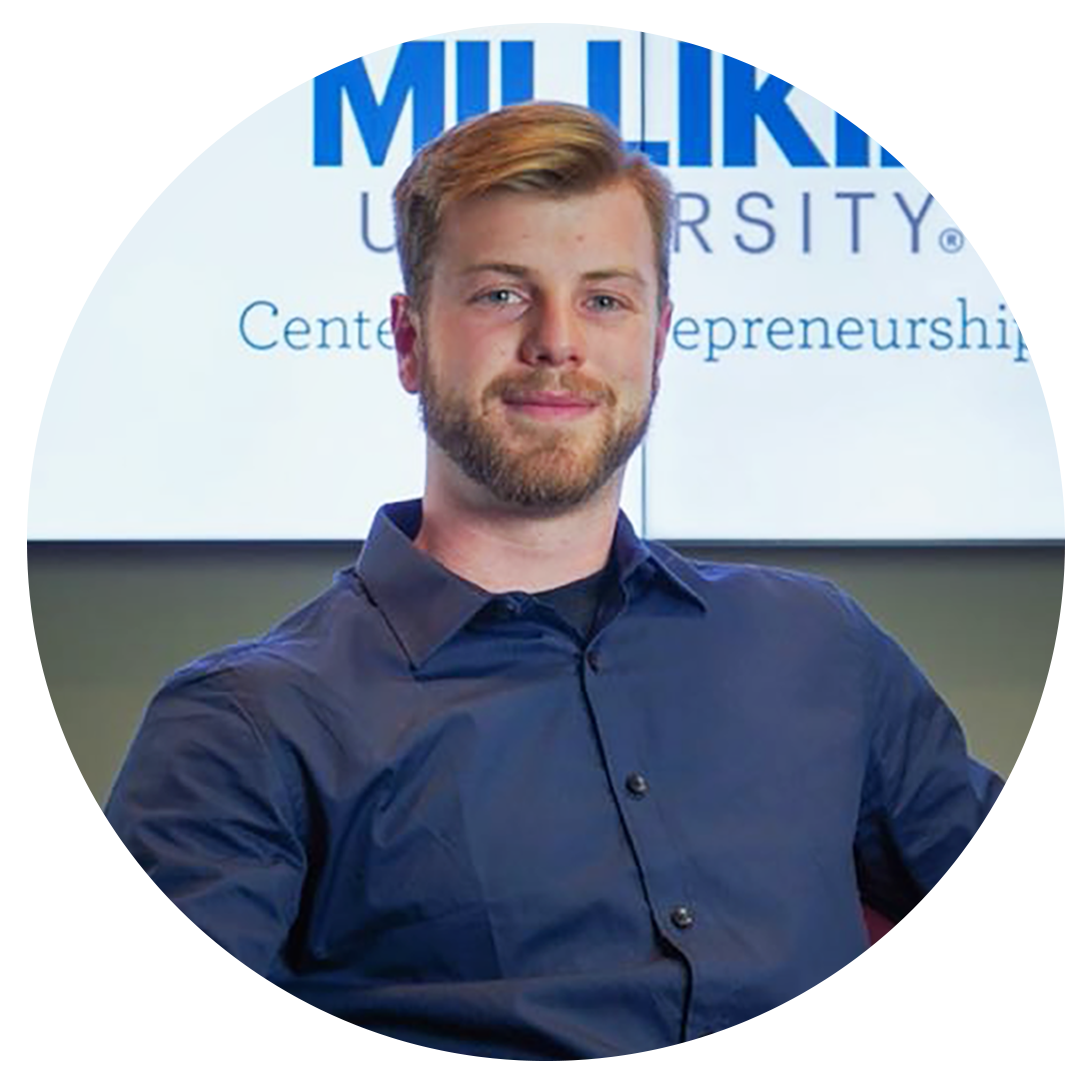 Jacob Vietti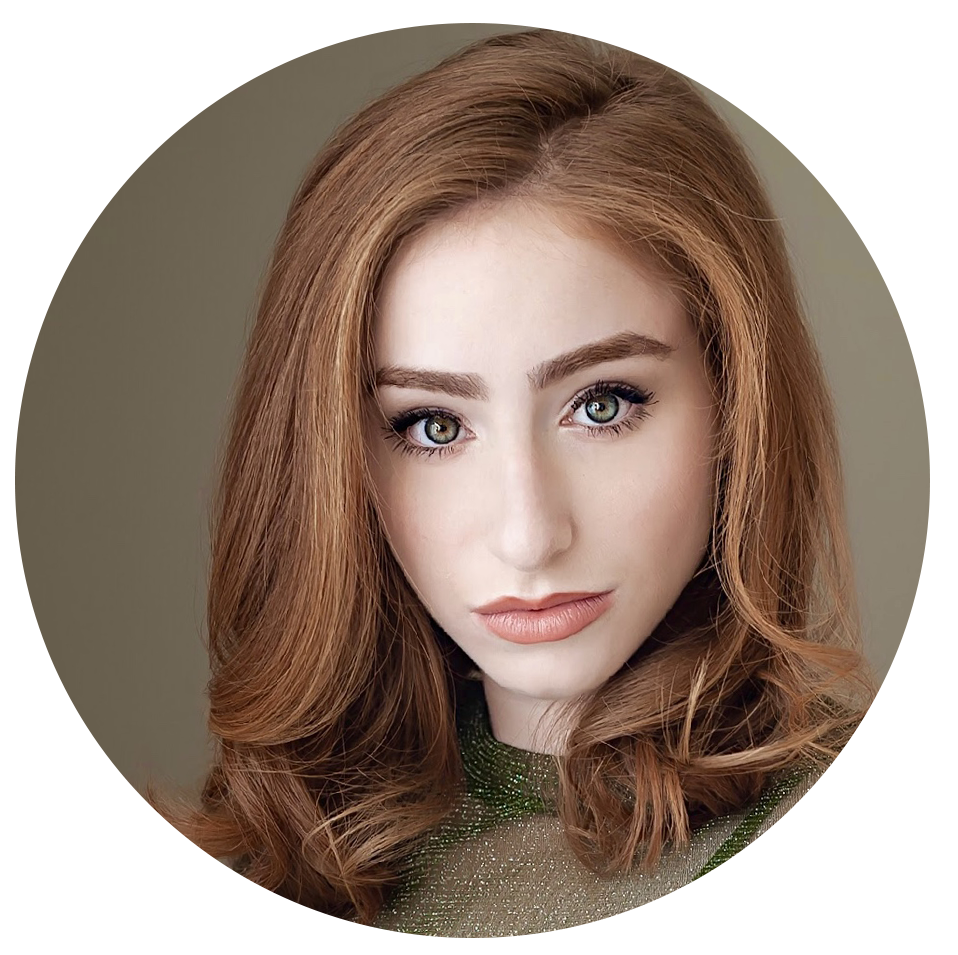 Hannah Magy