Millikin students gain invaluable experience with research study
Each year, the results of the Point-in-Time (PIT) survey and Housing Inventory Count (HIC) are collected to provide data on people in communities who are experiencing homelessness, including both sheltered and unsheltered populations. The data helps social service agencies and the federal government track local needs.
In Macon County (Ill.), Point-in-Time is conducted by the Macon County Continuum of Care and coordinated by Mary Garrison, professor of social work at Millikin University. Garrison has been at the forefront of the survey over the last few years, working alongside community members, Millikin faculty and students who serve as research fellows.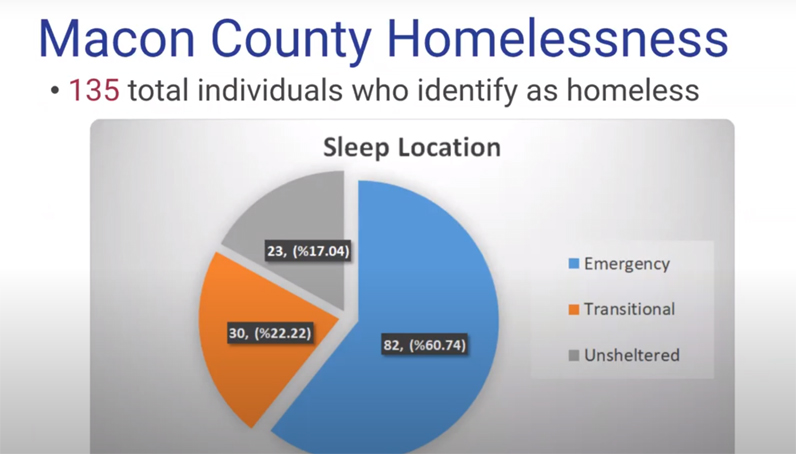 Typically, Garrison and her team present the results of the survey to the local community each March. However, in light of the COVID-19 pandemic, Garrison and her team used digital technology to deliver the results of the 2020 survey on YouTube.
"This presentation provides our community with the 2020 Point-in-Time and Housing Inventory Count data for Macon County," Garrison said. "These data are essential in addressing and ending homelessness for individuals and families in Decatur and Macon County."
The presentation was a culmination of nine months' work by Garrison and her team including Millikin student research fellows Alex Pratt, a senior information systems major from Springfield, Ill.; Ben Maynard, a senior information systems major from Normal, Ill.; and Chynna Shield, a senior human services major from Chicago.
Additional members of the team included RJ Podeschi, associate professor of information systems and chair of the Tabor School of Business Undergraduate Programs at Millikin; Homeward Bound Program Director Darsonya Switzer; and Consultant Fred Spannaus.
Throughout the study, coordinated efforts between Dove, Inc., Homeward Bound, Heritage Behavioral Health Center, Decatur-Macon County Opportunities Corporation and Veteran's Administration Services were made to identify the numbers of homeless individuals in Macon County.
The team perfected the work of previous research teams through database and survey tool updates and oversaw accurate data entry and analysis. This year, the number of individuals who identified as homeless in Macon County was 135, down from 169 in 2019.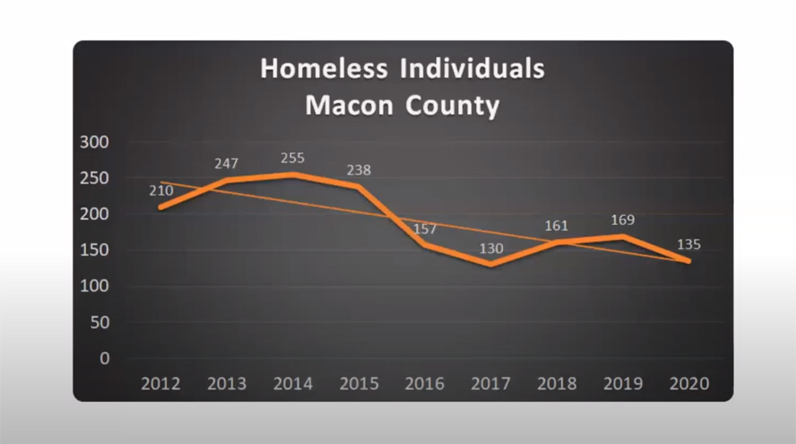 "This work is critical for our community as we address homelessness. The student fellows gained invaluable experience as they applied theory from the classroom to practice in the community – true Performance Learning," Garrison said.
Garrison added, "Alex (Pratt), Ben (Maynard) and Chynna (Shield) were leaders on this project and embraced their work with passion and commitment. Each gave essential insight and ideas to the project all while tackling an important issue within the Decatur community."
Moving forward, the Macon County Continuum of Care Board will take a detailed look at the data to see where Macon County is on the fight against homelessness, as well as any gaps and specific areas they need to focus on.