Investment in Students and the Decatur Community
Millikin University's Summer Undergraduate Research Fellowship (SURF) Program exemplifies the very essence of a Millikin education. Through the program, students spend the summer researching, acquiring data and engaging in project-based learning.
Each summer, a select group of Millikin students partner with faculty members on a particular research study where they receive a $3,000 stipend, plus supply money, for the project.
Louisa Nickel, a senior theatre major with a political science minor, from Newton, Kan., is among the handful of students who received a fellowship this summer. Nickel is working with Alex Miller, professor of theatre & dance, to further the mission of Shakespeare Corrected, a program that Nickel has served as the business director for since fall 2018.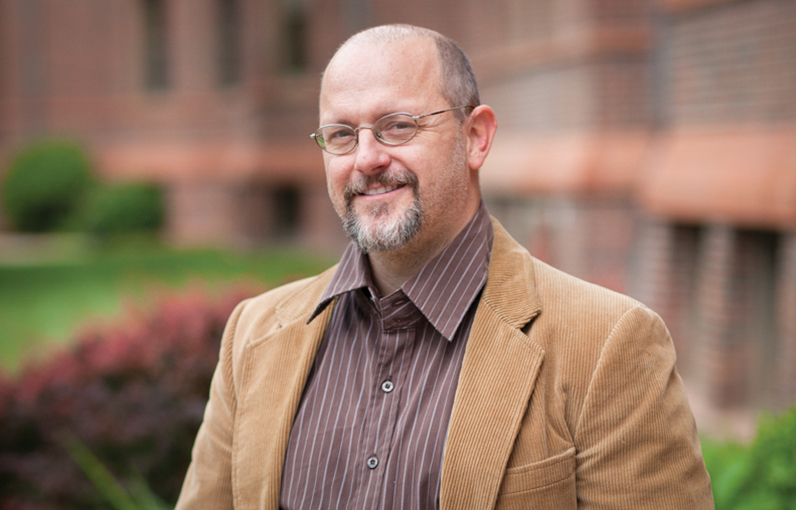 Alex Miller
What originally began as a personal project for Alex Miller turned into one of the Millikin School of Theatre & Dance's signature curricular programs – Shakespeare Corrected. During Shakespeare Corrected, undergraduate students work with incarcerated and disadvantaged populations at the Decatur Correctional Center as well as Macon Resources, Inc., and the Boys & Girls Club of Decatur, to create a collaborative theatrical experience intended to inspire transformation and redemption in students, participants and their families.
Professor Miller and Nickel have been using the fellowship this summer as a way to build financial support for Shakespeare Corrected. For the first half of the summer, Nickel enrolled in a grant writing course, through the American Grant Writers' Association, to learn more about the rhetoric, narrative writing and budget formatting process for competitive grants.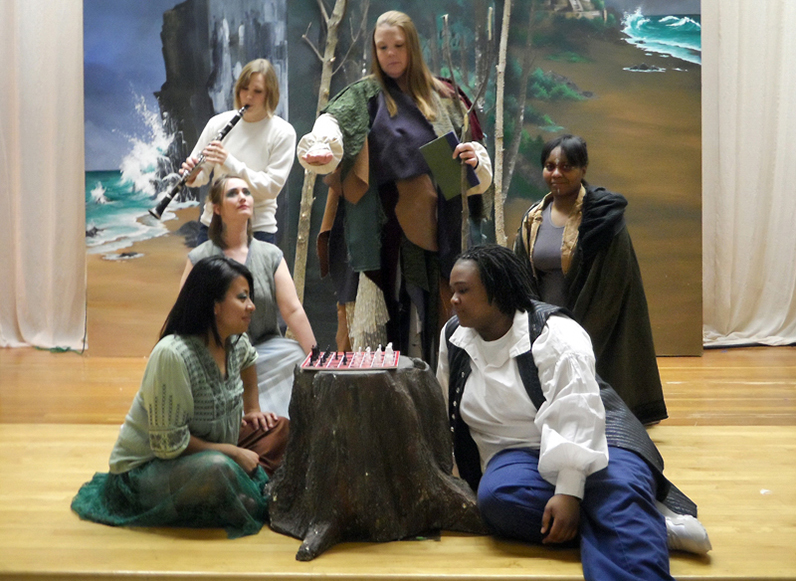 For the second half of the summer, Nickel has been working on a grant proposal for Shakespeare Corrected by researching opportunities that best fit the mission of the program.
Nickel has been a member of Shakespeare Corrected since her freshman year at Millikin.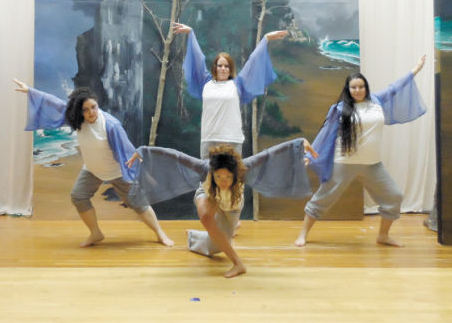 "It's like nothing I have ever experienced. It is a constant joy and honor to be able to share theatre - something I love so much - with people who also love it, or others that have never touched it before," Nickel said. "It is even more incredible that I get to create art with people who have lived such different experiences from me, with communities who have so much to teach and communicate but rarely get heard. The women in the correctional center are incredible artists, fierce queens and loving people."
Serving as business director for Shakespeare Corrected, and more specifically the grant writer, has given Nickel an opportunity to learn more about different aspects of the theatre industry. Every project needs support and the fight for that support is difficult by necessary.
"I'm grateful to be learning how to do this work for myself as well as for fellow artists and future projects," Nickel said. "Shakespeare Corrected has taught me the importance and power of listening and learning from others."
Shakespeare Corrected is proud to celebrate its 10th season at the Decatur Correctional Center this spring. Beginning with building skills through monologues and discussion, the nine-month program culminates in a series of performances of a full scale Shakespeare play for audiences of friends, family and other inmates. Rooted in social entrepreneurship, Shakespeare Corrected is demonstrating with each new season how the arts can literally change lives.