Millikin's Human Trafficking Research Lab hosts 5th annual Panel Discussion
Dr. Laura Dean, associate professor of political science and director of the Human Trafficking Research Lab at Millikin University, says education and awareness are crucial tools in fighting back against human trafficking. Millikin's Human Trafficking Research Lab brought this topic to the forefront during the 5th annual panel discussion for Human Trafficking Awareness Month entitled "Human Trafficking Education."
Held on Jan. 31 in partnership with the Set Free Movement-Macon County, the panel featured local human trafficking experts Matthew Fuller, human trafficking training specialist for the Center for Prevention of Abuse in Peoria, Ill.; Cindy Kuro, prevention educator for the Set Free Movement-Macon County in Decatur, Ill.; and Cheris Larson, program manager for Project OZ in Bloomington, Ill.
The panel was tasked with exploring the opportunities and challenges of trying to educate the public about human trafficking in all its forms, which can range from sex trade workers to farm laborers, construction workers and even nail technicians.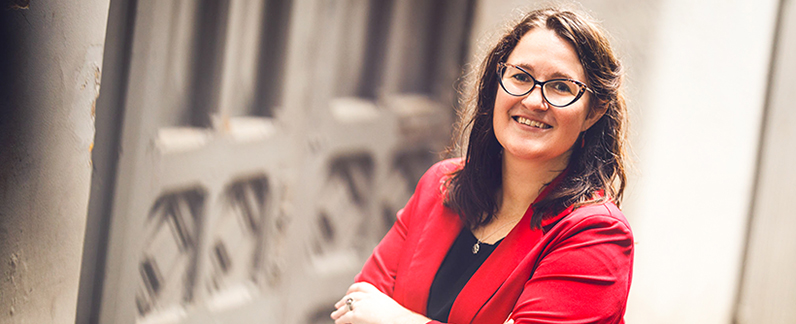 Dr. Laura Dean
"The need to educate people with the correct information on human trafficking is an important issue to discuss," Dean said in a recent interview with the Herald & Review. "It's about recognizing it isn't just sex trafficking but labor trafficking in many forms and it's not just American victims but foreign-born victims as well. And January is National Human Trafficking Awareness Month."
Attendees at the panel discussion were able to support the anti-trafficking movement by bringing a donation for Grounds of Grace, a local not-for-profit organization working with trafficking victims in the local community. Items such as toilet paper, trash bags, cleaning supplies, laundry detergent, cosmetics, shampoo, lotion and/or nail polish were accepted.
Dean said anyone who thinks they've come across a situation of human trafficking should call the national Human Trafficking Hotline number at 1.888.373.7888 to report what they know. To learn more about the issue, and the federally-supported research work Dr. Dean and her students are carrying out on the subject, visit humantraffickingresearchlab.org.
"I think a lot of people now definitely know trafficking is out there, but they might not know what to do and who to call if they witness trafficking," added Dean. "I hope people will want to discover and learn more."